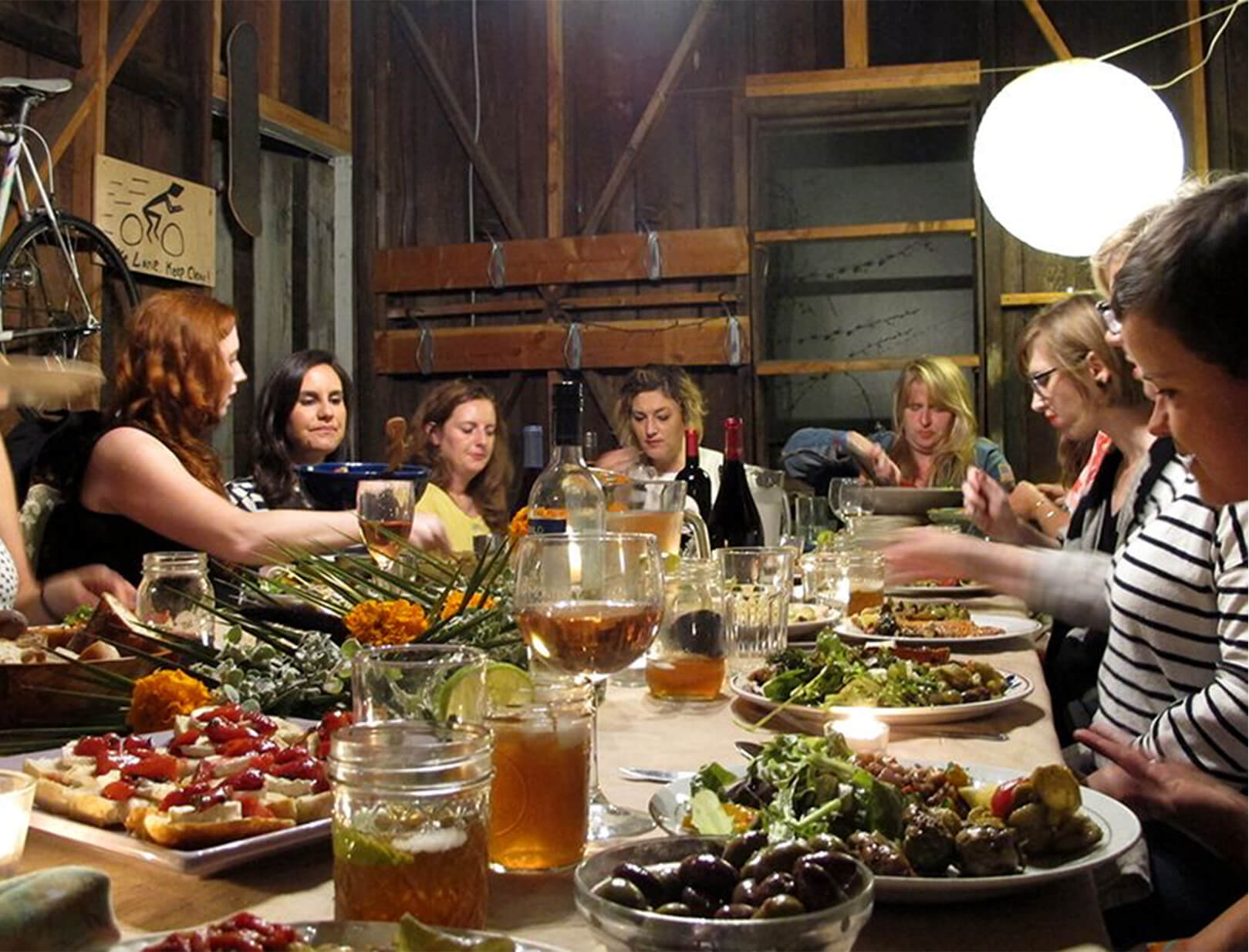 The Memorial Dinner Party
With busy lives and jam-packed schedules, many of us barely have time to sit down to eat most nights, much less sit around a large table with friends, so when we heard about The Dinner Party, a non-profit that organizes community potluck dinners at different hosts' homes all around the world, we were intrigued. When we learned that everyone around these tables has experienced significant loss, we were moved. Founded in 2010 by Lennon Flowers and Carla Fernandez, The Dinner Party creates unique, supportive spaces in which to talk about loss—a subject that has, unfortunately, become seriously taboo in our culture. Food and a shared table not only connect us to those we share it with now, but also to our past; it turns out to be an extremely powerful tool to help deal with grief.
We were invited to one of these dinners at a beautiful house in the Angelino Heights neighborhood of Los Angeles. Everyone at the table brought something—an appetizer, drink, main course, or dessert—and shared the story of the person who brought them there, as well as the significance of the particular dish they brought. Most dishes were family recipes; others were inspired by the lost friend or family member, and some were just whatever the person had time to throw together before rushing out the door. After the initial introductions, people were encouraged to speak from their hearts and share (or not share) whatever felt right. There were no rules or talking points, no schedule or set questions to discuss—simply a community of people joining together to break bread and honor the loved ones they have lost. While all the food was quite good, we got the recipes for (and stories behind) four of our favorites from the night.
Pre-dinner prep
over drinks

Veggie Paella!

Grandma's
apple pie
Sitting down to
dinner in the barn