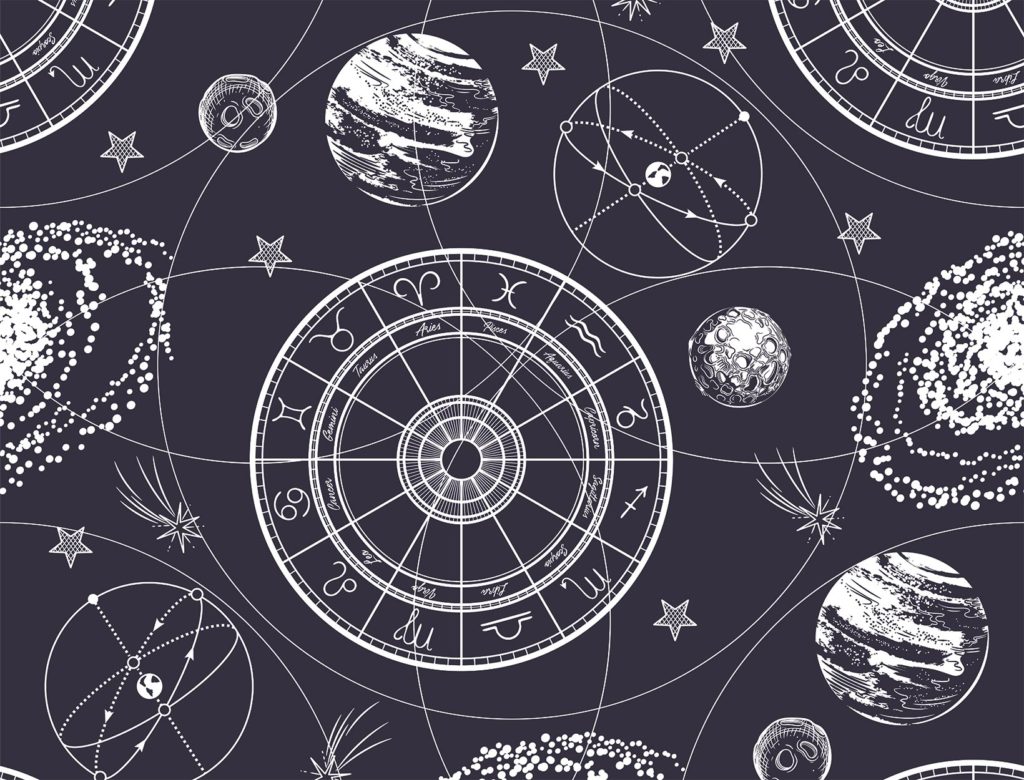 The 2020 Astrological Themes to Know
The 2020 Astrological Themes to Know
From the beginning of December 2019 until mid-December 2020, Jupiter—the planet linked to luck, expansion, and opportunity—is traveling through Capricorn, the sign associated with self-mastery. Which, according to the astrologer known as Nymph of Neptune, is an opportunity for some pretty powerful stuff if you use it wisely. Her advice: Spend this year (slowly, surely) laying the groundwork for future success.
---
2020: The Year to Channel Your Inner Mountain Goat
Our new decade swooped in with some truly transformative astrology that hasn't been seen for years, including one meet-up of Saturn and Pluto which hadn't occurred since the sixteenth century. But what does this mean for us earthlings?
Whether you're currently flying high or stuck in a rut, the astrology of 2020 offers huge potential for growth and abundance if you're willing to work in tandem with the planetary ruler of good luck: Jupiter. He'll be hanging out in Capricorn—the most determined earth sign—until December, and then won't return there for another twelve years. In order to reap the most rewards from this rare transit, 2020 requires that we all summon our inner mountain goat (the constellation associated with the sign Capricorn) and calculate our ascension to the top.
2020's underlying energy is not one of rapid expansion. Instead, the cosmos will reward small and steadily sustained efforts. Know that this is the year to lay the groundwork for any big plans you have for the coming years. The soil is especially fertile between now and March, when Saturn switches signs.
Capricorn is the most conservative sign of the zodiac and upholds the archetype of strict teacher or father figure. Shedding unhealthy family conditioning is a big theme in 2020, as is learning how to be our own best parent. Conservative attitudes toward money are highly favored this year: Now is the time to whip your finances into shape and adopt more-sustainable spending habits.
If this all sounds a bit blah, don't worry: There are more than enough retrogrades scattered throughout the seasons to keep us on our toes. Mercury will do her usual backward spin a few times, as will the love-determining planets Venus and Mars, so there will be an abundance of lessons for those who need to shed some skins.
The bottom line? Stay as grounded as possible in your pursuit of success. Jupiter in Capricorn wants you to hone your skills to the point of mastery. This year favors those who have a foolproof plan and don't get overexcited at the thought of a prize. Find the joy in the smaller challenges on your way up and you'll be amazed at how high you can climb.
---
London-based astrologer Nymph of Neptune offers tarot readings, planetary birth chart analysis, and astrology-based life coaching in person or on Skype.