What Women Need to Hear about Desire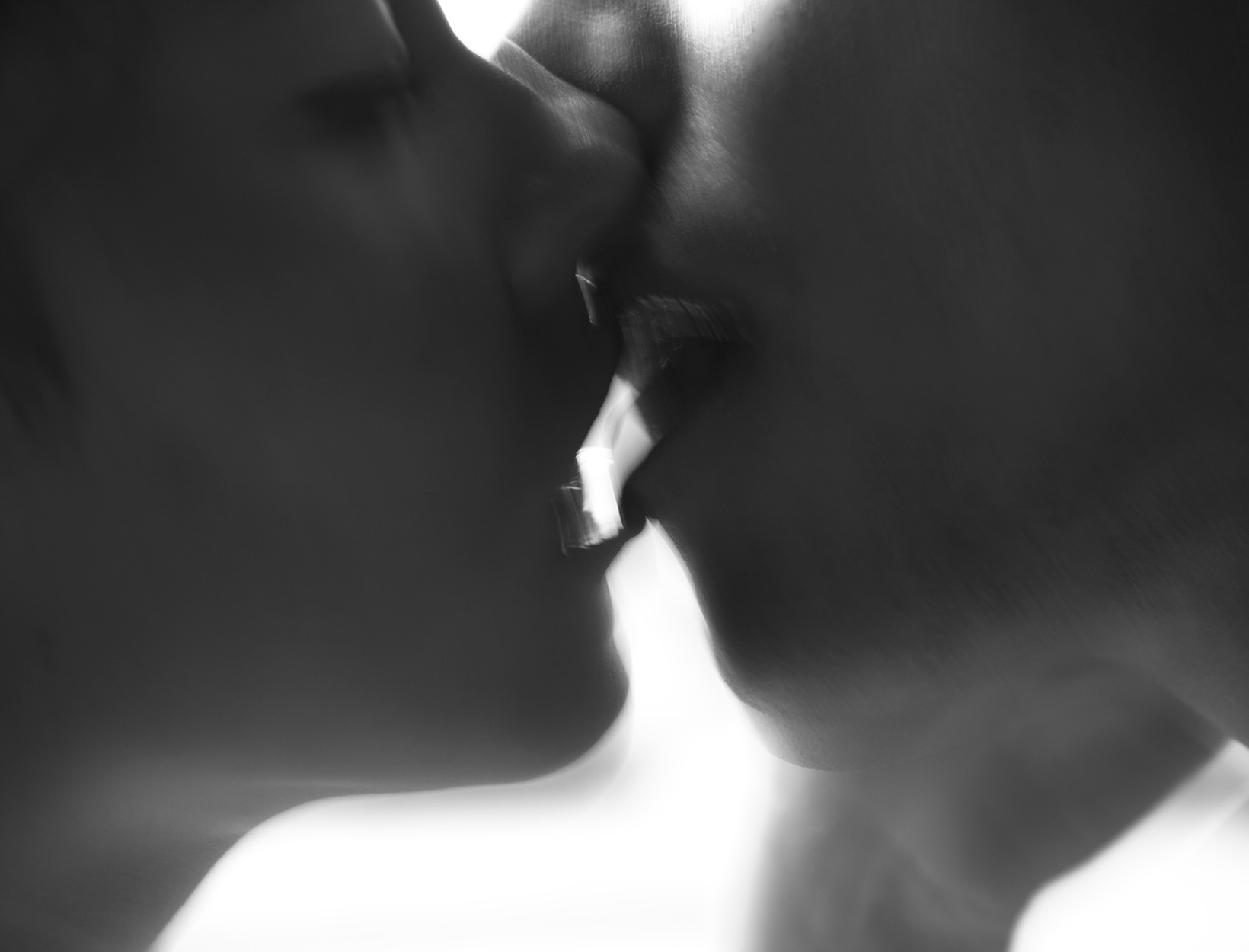 Sexuality expert and therapist Esther Perel has a way of re-conceptualizing ideas that feels like a massive paradigm shift, every single time. We got to see her in action at In goop Health (you can watch her behind-the-scenes here), and she also co-hosted an intimate dinner in 2017 with GP and Lisa Rubin for the female-directed and led Gypsy. The all-women dinner, which revolved around sex, relationships, and the owning of desire, inspired the Q&A below. Her answers urge us not only to change the conversations we have with our partners, but the internal ones we replay constantly in our mind. "If you don't want to make love to yourself," Perel asks, "why would you welcome somebody else to do so?"
For more Perel, see this goop Q&A on sex and monogamy, her boundary-pushing podcast Where Should We Begin?, her debut book Mating in Captivity—and stay tuned for her next read, The State of Affairs, on infidelity, out this fall.
A Q&A with Esther Perel
Q
What's your definition of desire?
A
Some people define desire in biological or cultural terms. For me, desire is to own the wanting. To desire something is to say, "I want." For that, there needs to be an "I" that has the right to want, is entitled to want, is deserving to want, has the self-worth to give permission for "I want." Plus, the knowledge of what you want. Desire is really a fundamental expression of freedom and sovereignty—as in identity.
Q
How do you contextualize desire and sexuality?
A
Desire has not always been an inherent part of sexuality. For most of history, sexuality in women had nothing to do with desire. It had to do with duty. It didn't really matter if she wanted, if she didn't want, what she wanted. She had sex because it was a wifely duty. Women were meant to be desirable and respond to the desire of men. They had to decorate themselves, to make themselves attractive, they had to be wanted. That's not the same as wanting. For the most part, women were deriving their power and value from their desirability, not from the activation of their own desire or own will.
The modern shift of sexuality in committed relationship is from a model of reproduction and duty to a model of connection and pleasure.
Q
How does desire relate to being turned on?
A
There are three primary ways to engage in a sexual experience:
Some people start with the arousal and then the desire follows. So, they engage in sex because they are aroused—they are turned on, excited, physiologically tickled.
Some people start with the desire and then the arousal follows. So they have the thought, the idea, wish. They don't yet have the feeling, but they like the thought of it and will do what it takes to get themselves turned on and will then engage.
Others start with willingness and openness, but they have neither desire nor arousal. This willingness is rarely portrayed in Hollywood. It's the woman who is really tired and has had a full day, but she stays open to the idea of sex, her energy grows, and then she's into it, after having no interest five minutes ago. This model comes out of the research of the psychiatrist Rosemary Basson, M.D., and also gained traction in Emily Nagoski's book, Come As You Are. If more people could embrace this model—with desire and arousal following sex, not preceding—it would solve a lot of the struggle that many women have with desire.
Q
Do you think that is the case for many women who feel they have no desire—that the desire would follow sex?
A
Many women who say they have no desire mean, "I don't spontaneously think about sex and want to engage with my partner." They don't have active (or spontaneous) desire. But for a lot of women, desire is responsive in nature, not spontaneous.
Responsive desire is contextual. So, you change the context, change the mood, change the energy, and suddenly or gradually you may be into it. Here's a metaphor: If I don't like to hike, then I really need to feel like it's a good day between us for you to get me out there. But, if I like hiking no matter what, then it doesn't really matter if you got on my nerves today, because I'd still rather go hiking with you than not hike.
"We often think that women are not interested in sex, but it would be more accurate to say women are often not interested in the sex they can have."
If the sexual experience is not something you like in and of itself, then the quality of the relationship becomes a bigger determining factor—the intimacy, the connection you feel, the closeness is a motivator to engage in sex. For those who see intrinsic value in sex, who like it in and of itself, the quality of the relationship with their partner is not the determining factor for engaging in sex.
Q
But you've said that we exaggerate the notion of women's sexuality as relational?
A
We have this mistaken idea that men's sexuality is purely biological, simple, outcome-driven, always ready to go. You can see the biases all the way into the science—nearly all the studies on sexual desire are about women, not about men.
In focusing on the relational component of women's sexuality, we deny that women also like sex that is raw, edgy, exciting. But this notion can be toppled on its head: If women's sexuality is more fickle (she can lose it faster, she finds it not so easily)—that doesn't mean that she doesn't need much excitement. In fact, it means that she needs more risqué, more plot, more seduction, more playfulness to get into it. In order to remain interested, it needs to be interesting. So, we often think that women are not interested in sex, but it would be more accurate to say women are often not interested in the sex they can have.
Q
How does this vary depending on if you are in a relationship or not?
A
We know that women in relationships have a lot more orgasms than women who are not, because the partner is more attentive to this. I think the quality of sexual experience outside of relationships, particularly for young women in the "hookup culture" is declining in a terrible way.
Too often, in this "hookup culture," young, heterosexual women are experiencing no pleasure from sex. (In this sense, I think sex between two women is way better.) I'm not talking about achieving orgasm—I'm talking about pleasure in general. It's either painful or there's no pleasure. When these young women enter relationships, the young men they are with might not ever have been told by a woman what does and doesn't feel good. They have no concept of a woman's body in its entirety, of how to pleasure a woman.
Q
What about in a relationship, when desire is present, but then wanes?
A
Desire wanes for a host of reasons, but often it's because women still think that the man has to elicit her desire. Women don't necessarily activate enough of their own self-excitement. I turn myself on when, or, I awaken my desire, is very different from what turns me on is, or, you turn me on when…
Here's what most women tell me when I ask how they turn themselves on: I turn myself on when I take time for myself, when I go dancing, when I get into nature, when I sing, when I make myself beautiful. These are all different ways of saying, I turn myself on when I value myself, when I feel good about myself, and when I'm not in my self-critical mode. What turns women on tends to be the quality of life and vitality that is inside them.
"Women still think that the man has to elicit her desire."
If you are constantly thinking I'm fat, I'm ugly, who would want me—it's hard to be turned on. I ask every woman, "Would you want to make love to yourself?" If you don't want to make love to yourself, why would you welcome somebody else to do so? You aren't going to value the person that wants you if you yourself don't feel radiant. I'm not talking about thinking you are gorgeous in a conventional sense—but, why shouldn't I feel good?
Q
You've also mentioned that the institutionalization of a relationship is a desire-killer?
A
With the institutionalization of the relationship (meaning the commitment or the marriage), it's no longer something we want, it's now expected: I do this for him, I give him, he gets some… Again, you can see it in the language. It's the notion that it moves from an experience of free choice to something you're supposed to do.
"Desire has an element of selfishness to it. In order to cum, you must stop thinking about someone else—you have to be inside yourself."
The common caretaker roles ascribed to women—wife, mother—are often very loving, but desexualizing. The domestic deals with aspects of womanhood but not the sexual self. If you're busy taking care of others, you cannot retreat inside your own body, inside your own pleasure, inside your own sensation to experience excitement and pleasure. You start to feel selfish. How can I do this now?
Desire has an element of selfishness to it. In order to cum, you must stop thinking about someone else—you have to be inside yourself. It's also a surrender. If you feel too responsible for all those domestic tasks, you're not in a surrender mode. For some women, all they need to do is take off the apron, change the t-shirt, clean up the baby spit, and they're right in that place of surrendering. But for some women, you need three days away from home to reconnect to that part of you—the playful, non-responsible, mischievous, seductive, flirtatious, sensual, sexual self.
Q
Do you also see a desexualization of relationships over time, as partners become more familiar, and closer to one another?
A
That's another piece: the family-zation of the relationship—when partners become family to each other. It's very difficult to be the lover of your partner when you see them as a parent, or sibling, or roommate figure.
Q
Is there a way to re-set or shift that paradigm?
A
It's complicated because what you're saying is: There is a way in which you love your boyfriend that makes it impossible to make love to your boyfriend. You love him like a father, and you're surprised you don't want to have sex?
That's an extreme way of putting it, but essentially what's required is to grow up. Stop calling him like a damsel in distress, needing him to take care of everything, feeling like he's so kind and so generous, and like you're a little girl. (Think of if you act this way when you're with other men, say at the office—I'm sure you don't.)
"There is a way in which you love your boyfriend that makes it impossible to make love to your boyfriend."
This isn't just a woman or heterosexual issue. Desire can wane because of the emotional arrangement of any relationship, because of the roles people have taken. That role might be full-time parent, and the couple only speaks to each other as parents. Other relationships take on a sibling quality. People will tell me, "I feel like I'm with my brother. He feels like family."
What I say is: There's nothing wrong; it makes sense. If you want sex, you have to turn your partner into an adult partner and not into a parent or a sibling. Which also means you're going to have to turn yourself into an adult woman.
Q
Is it helpful to see your partner through the eyes of others, or is that dangerous?
A
It has an element of danger because it means they don't belong to you. But it can help to break your perception of your partner in whatever role they've been placed into. I don't see it as a long-term tool, but for some people, it does serve as a jolt, or a reminder.
For example, a lot of times women will tell me they are with the "good guy." They have neutered him in their head, and it has nothing to do with who the man actually is. They have an investment in seeing him as what the "good guy" represents: the man who will never hurt them, leave them, abandon them, cheat on them. But, in the process of making him secure, she desexualizes him. And then she says, "he doesn't do it for me."
It's very interesting how many women I see who have little interest in their partner until he cheats on them—and then suddenly they are voracious. I think it's because they no longer see their partners as the safe, secure guy. He's actually a person who is self-standing and could leave, and is wanted by someone else and wants someone else. You can take it back to the evolution of time: She goes back to reconquer what's hers and she has a whole new motivation. Desire is a motivational system, it's not a drive. You can live without desire.
Q
So the trick is making the shift before it comes to that, then?
A
Of course. The fact is desire flows, it's constant. There are things we do to stoke it. Sometimes it involves just saying this is a ritual, and I have a time and place during the week where I set aside my obligations and responsibilities, and I treat myself and get into my sexual self—and gradually into sex. Maybe you get into it by having a nice meal, maybe a glass of wine, maybe you go for a walk, or dancing. Yesterday, I went salsa dancing—you know, people have such vibrancy when they dance, when they physically move. You can't dance and be unhappy. You can paint and cry, but you can't dance and cry. Try it.
Psychotherapist Esther Perel is the bestselling author of Mating in Captivity and the forthcoming book, The State of Affairs. She is also the executive producer and host of the original audio series, Where Should We Begin? Sign up for her monthly newsletter and relationship wisdom here.