The Secret to Erotic Sensation & Sexual Fulfillment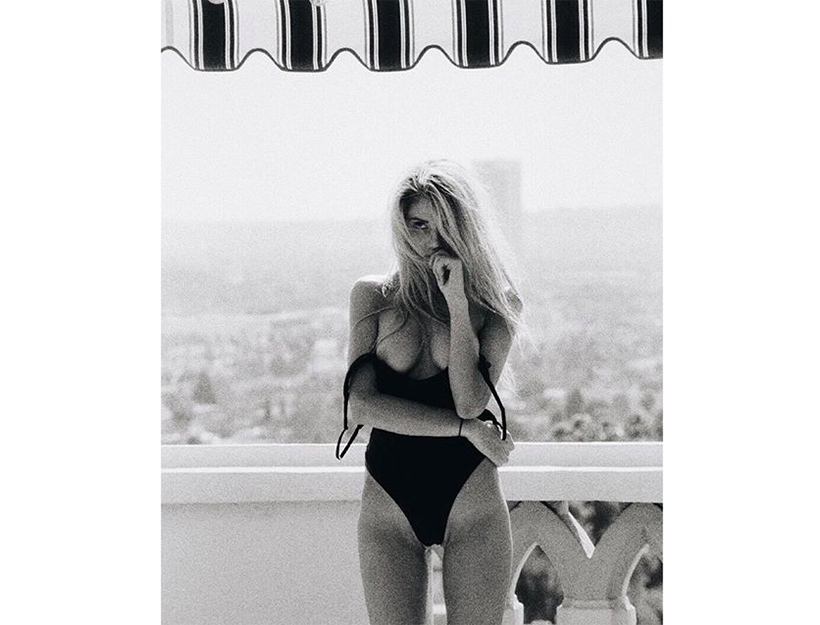 Photograph by Henrik Purienne
We first talked to Michaela Boehm about tantra, when she dispelled some of the myths about what it actually means (i.e., it's much more about intimacy and energetic polarity rather than sexual technique and stamina). Below, she explains why so many of us are disconnected sexually, and what we can do to reconnect with ourselves by changing how we move and store tension and energy.
Sexual Disconnection: How to Move Energy South
In the midst of our busy lives, with the requirements of career, children, and daily life, we often feel as if we are missing our mark as women if we don't also have lots of hot sex and earth-shattering orgasms. There's pressure from media, society, and even our own expectations to kick ass in the boardroom, be supermom to our kids, and blow our partner's mind in the bedroom, too.
Many women who come to my events report that they have lost touch with that innate feeling of sexiness and that having sex often feels like yet another chore. Others have objectified sex and orgasms as just another goal that needs to be achieved, either as a form of validation or another aspect of personal growth.
There are numerous courses and articles on how to have better sex. There are videos, toys, and now even medications that promise more pleasure. We can even go and take classes on tantric sex techniques and hire orgasm coaches (at least in LA!).
Yet with all this education there's a secret to erotic sensation and sexual fulfillment that is so often missed. It is sometimes said that sex happens first in the brain, but actually, the real secret to sensual and sexual pleasure is embodiment. Sensation and pleasure happen in the body. Hips, thighs, pelvic floor, and genitals are the seat of sensation and from a biological, reproductive standpoint, the areas most important energetically.
"The more tension and stress are present, the more numb and unfeeling we get. And the more tension that is held in the body, the less we are able to feel any sensation—especially pleasure."
As we spend more time on computers and long hours at our desks, with social media and text being our main form of engagement, we focus all that energy and activity in our heads.
The more sedentary and heady we are, the more tension accumulates in our bodies, with neck, back, and headaches being some of the common signs of too much energy pooling in the upper part of our bodies. The more tension and stress are present, the more numb and unfeeling we get. And the more tension that is held in the body, the less we are able to feel any sensation—especially pleasure. Relaxation of the core and lower body is essential to be able to feel sensual and erotic. On a merely physical level, circulation and blood flow into those regions is needed for arousal. On an emotional level, being connected to ourselves is the key to connecting with another.
One of the main reasons for lack of libido and arousal from an energetic standpoint is a lack of feeling and connection to the body. In my courses we often explore a concept I call "background pleasure." When we sensitize to the sensations that are already present in the body we become aware of areas of pain, and areas that are already pleasurable.
You can try this now. If you move your shoulder and allow yourself to feel the rub of your shirt on your skin, or the brushing of your hair against your neck, those sensations are innately sensual, and pleasure that can be accessed anytime. By becoming aware of those sensations we close the gap between being completely numb and cut off from the body and the height of sexual arousal. The more background pleasure can be felt, the easier it is to enter into sexual arousal and ultimately orgasm.
"The more background pleasure can be felt, the easier it is to enter into sexual arousal and ultimately orgasm."
Of course there are potential emotional holds, trauma, and other factors involved, many of which can be addressed with therapy, but even those have bodily contractions which keep sensual energy from flowing. Any attempt to force arousal ultimately trains the body for more tension—and with that, higher and stronger stimulation is needed to experience any sensations.
Sexual pleasure can be "trained for," because as humans we are built to learn through repetition. By identifying ways to increase background pleasure and decrease tension and making those ways a daily (or at least thrice weekly) ritual you can quickly raise your bodily awareness and responsiveness.
Here are a few ways to bring more pleasure into your life:
Focus on sensuality and general feeling of well-being over strong, local sexual stimulation. Connect with sensual pleasure through your senses. Eat or drink delicious foods and allow the experience to heighten your senses. Smell and admire a flower and let yourself be enlivened. Enjoy a walk in nature and create an atmosphere of beauty. Massage your body with oils, take a bath, and move your body before engaging in any sexual activity, either solo or with a partner.

Move your body in non-linear ways. Notice how much of your daily activity, including workouts is ballistic and angular. Take some time to add smooth, round, and unstructured movement. This could be done by dancing without choreography or allowing yourself to simply undulate your spine, hips, or any other body part without any agenda for progression. Simply allow your body's intelligence to guide your movement. Play with contraction and release of tension while beginning to feel areas of your body that are already pleasurable. Then allow your movements to amplify the pleasure that is already there.

Explore writings or videos that induce pleasure and arousal in your body. Women's bodies are built to learn by resonance and assimilation. Experiencing pleasure by reading or seeing other women's sensations informs your own body and heightens arousal. Research what material informs your body's sensual reactions and keep a "library" as a way of inducing heightened senses.

Create a daily ritual of giving attention to your body. This could be dancing to one song when you come home from work, taking a bath, or even just massaging your hands while you watch TV. Small and often brings much better results than planning a once-a-week spa or yoga day. Pleasure is our birthright and always available, but like any other activity it needs to be cultivated and invited. A little cultivation goes a long way!
Michaela Boehm teaches and counsels internationally as an expert in intimacy and sexuality. Born and raised in Austria, Michaela combines degrees in psychology and extensive clinical experience with her in-depth training in the yogic arts as a classical Kashmiri Tantric lineage holder into a unique offering of experiential learning. She is passionate about teaching skills that enhance deep intimacy, lasting attraction and give each participant the tools for full embodiment and capacity. Michaela also travelled and co-taught with David Deida for 13 years. Michaela teaches women's workshops, intimacy intensives for men and women, as well as mentorships and relationship counseling. Michaela lives and teaches on an organic farm in Ojai, California where her land and animals inspire her clients to reconnect intimately with themselves and others.
Related: What Is Tantra?