The Importance of a Pre-Pregnancy Detox—Plus, Fertility Boosters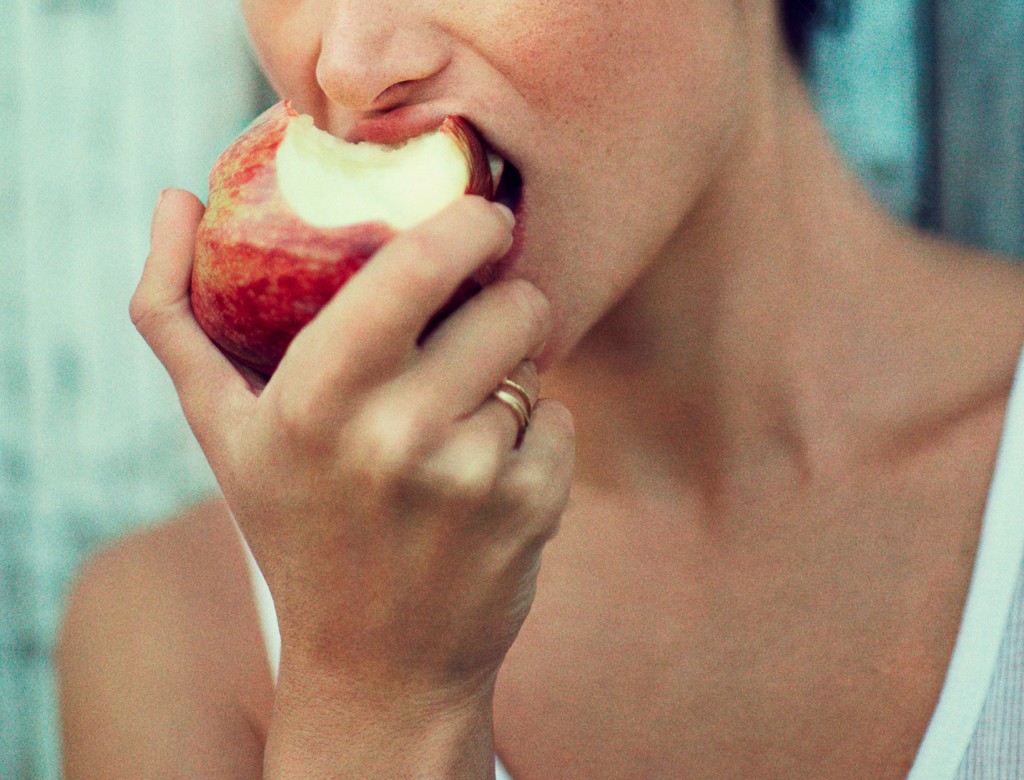 Our concern for a growing baby often starts when we get pregnant, but given the toxic load most of us carry around, we should be thinking about detox if/as we think about getting ready to conceive. There are a number of fairly easy pre-steps that are beneficial for all women to check off first, like starting a prenatal vitamin and supplement regimen (check our doctor-designed version here), detoxing your personal care routine, and eating organic as possible (in just a few days, many pesticides and herbicides from food leave the body).
It's worth the effort: Babies today are born pre-polluted. One Environmental Working Group study found a total of 232 toxic chemicals in umbilical cord blood; another found 287 different industrial chemicals and pollutants—180 of which are known to cause cancer in humans and 217 of which are toxic to the brain and nervous system.
Dr. Aviva Romm, a board-certified family physician who specializes in women's health and obstetrics—who spent twenty-five years as a midwife and had four children before getting her M.D. at Yale (she's also an herbalist)—explains that many health conditions that are adversely affecting children today can be traced back to environmental toxin exposure. Here, she offers practical tips for helping moms-to-be lessen toxic load—while also increasing fertility, to make conceiving when you're ready all the easier. (Stay tuned for more help from Romm on goop re: how to support a healthy pregnancy once you're there, post-birth hormone recovery, plus health-defining advice on conditions like PCOS and endometriosis. And in the meantime, see her book, The Adrenal Thyroid Revolution.)
A Q&A with Dr. Aviva Romm
Q
Why do you believe that detoxing is important pre-conception?
A
If you had asked me ten years ago if I thought women needed to detox before pregnancy, my answer likely would have been no: Eating a healthy diet and making sure you're taking an appropriate dose of methylfolate was enough. But in the past decade we've seen a continued escalation in health conditions affecting kids, from allergies (including food and environmental) to asthma, eczema, autoimmune diseases (I've had kids as young as two years old in my practice for autoimmune disease treatment), and also a massive rise in the number of kids with autism. Many of these conditions can be traced back to environmental toxin exposure. These exposures also affect our fertility and genetics, and we pass the impact down to our babies at conception. Then we download more toxins during pregnancy. In fact, several studies have shown that at the time of birth, babies already have nearly 300 different environmental chemicals detectable in their blood. Heavy metals are a problem, too. A study done in New York State showed that Asian women of childbearing years had blood levels of mercury that exceed federal safety standards, and that most of this mercury can be traced back to high levels of fish consumption. Also, the study that shed light on the problem with arsenic in rice some years ago was actually done on pregnant women in New Hampshire. Those consuming high levels of concentrated rice products (i.e., energy bars that contained rice syrup) had the highest levels.
The toxic load we've built up prior to pregnancy can have an impact on our children. We also know from "washout" studies (which look at what happens when someone switches from conventional to organic food), that just in the span of a few days, we can eliminate significant amounts of toxins from our bodies, particularly herbicides and pesticides we consume with our foods, and thus lower systemic toxic levels. So it's worth it to spend a few months, ideally, "cleaning up" our toxin exposure and levels before conception whenever possible. That said, 40 percent of all pregnancies are reported as unintended, which is why it's optimal to go clean and green and limit toxic exposures overall.
I really want to emphasize that none of this is meant to mom-blame or shame, or to frighten people. The problems we're seeing in kids are, though, a wakeup call to the fact that things need to change—and women are the force of nature that can make the positive change for the next generation. It's about learning the real risks and getting fierce about protecting ourselves and our kids. What's going on in the environment has to do with big industries: pharma, agriculture, and energy. Just to give you an example: In 2016 scientists found that salmon in Puget Sound were contaminated with over eighty chemicals and toxins, many of them pharmaceuticals. These are ending up in water systems due to industrial runoff, and human runoff—what we pee out. Water decontamination plants in the US have used one loophole after another for decades to avoid being more stringently federally regulated and well-paid industry lobbyists make sure it stays that way—while we pay the price with our health.
Q
What kind of detox do you recommend?
A
First, it's important to mention that women shouldn't do a deep intentional detox within six weeks of getting pregnant, or a provoked heavy metal detox within three months of getting pregnant (ideally), because if you do release a lot of toxins and get pregnant during that time, the baby is potentially getting a big download into his or her developing body. In my practice, I work with women on three- and six-month preconception plans to optimize health and nutrition, as well as dive into detox.
STEP ONE: GO ORGANIC
If a woman is generally healthy, then making sure her diet is as organic as possible is the first step. Ditto on cosmetics, body products, personal care products, and household cleaners—you want to to clean up any everyday sources of toxins. Before leaving for work in the morning, most women are inadvertently applying dozens of chemicals that disrupt their endocrine systems and alter their hormones. BPA is another classic example. For the past decade, it's been getting into our food through almost all the plastic packaging we use, plus the linings of cans (even those that contain organic foods).
These endocrine disruptors have been shown to cause congenital abnormalities in babies; most notably, penis malformations because the chemicals act as strong estrogens in the body. The impact on pregnant women has led several states to ban them in paper receipts and airline tickets, which are disproportionately handled by women in their childbearing years, working as airline personnel and store clerks! It may sound expensive to go clean and green in your diet and cosmetics, but it doesn't have to be; and if you do have the choice to pay now for healthier food and products, or pay later with your/your family's health, the upfront cost is of course the easier one to bear than the long-term one.
STEP TWO: SUPPORT YOUR BODY'S BUILT-IN DETOX SYSTEM
The next thing is to make sure that the diet contains a wide range of foods that support our own natural detoxification processes, and to make sure you're taking out the garbage every day, meaning having a daily bowel movement. Leafy greens (like kale and broccoli), good quality proteins and fats (like salmon, avocado, and extra virgin olive oil), fresh or frozen berries, lacto-fermented foods (like sauerkraut), and if you tolerate dairy, full-fat yogurt or kefir with live active cultures, all support natural detox—the work your liver does, for example, to break down and eliminate toxins.
Then it's the job of your intestines to clear a lot of these, including the environmental hormones, which is why a daily poop is so important, and addressing constipation before getting pregnant is a big health plus. If extra help is needed to get things moving, you could add more fiber to your diet in the form of fresh vegetables and ground flax seeds daily, or take 400-600 mg magnesium citrate.
In general, taking a multivitamin/multi-mineral supplement daily is beneficial because they usually contain the nutrients your body needs to specifically enhance or repair natural detoxification, for example, B vitamins and magnesium.
STEP THREE: CHECK YOUR NEEDS
Depending on your personal health and/or medical problems, detox steps may include:
Evaluating for heavy metals with a practitioner (particularly if you have an autoimmune disease)

Clearing inflammation, which itself acts as a toxin to the baby in utero), by: avoiding sugar and processed foods, and taking a fish oil (or equivalent algae-based product) to get a healthy dose of essential fatty acids. This is important for both keeping inflammation down and then for supporting the baby's brain and nervous system development.

One of the biggest causes of inflammation during pregnancy? Blood sugar imbalances. In fact, gestational diabetes can lead to lifelong problems in the baby as a result of this early exposure to inflammation in mom. The biggest culprits are usually a high sugar diet and "empty calories." Even natural sugars like honey and maple syrup, or fresh fruit juices, which can contain as many as 30 grams of sugar per serving, can really bump up your sugar load. All foods that contain processed fats, processed flour, and pack in more calories than they do nutrients are a problem. The diet below, along with eating regularly throughout the day to avoid getting overly hungry, helps keep your blood sugar steady.