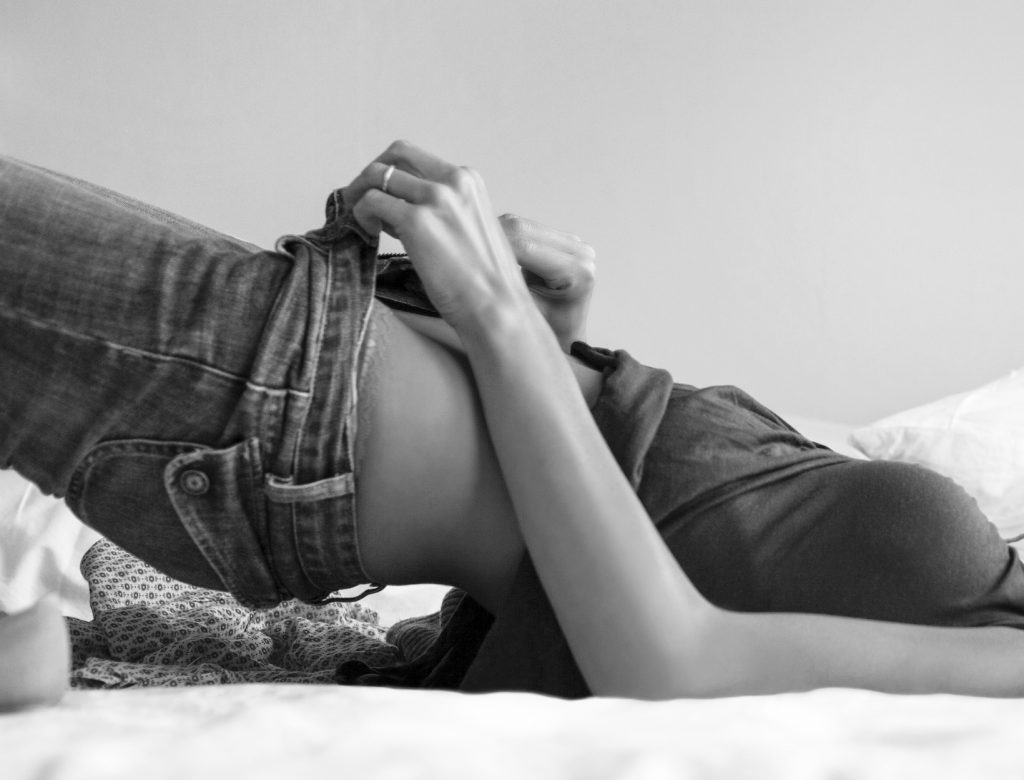 Superpower Your Kegels for a Healthy Pelvic Floor—and Better Sex
One hundred Kegels a day. That's what it takes to make an enormous difference to our health and well-being, according to a study in the Journal of Obstetrics and Gynaecology. Intentional, repetitive contractions of the pelvic floor, Kegels tone and strengthen the muscles, ligaments, and vaginal connective tissues that cradle and control the bladder and bowels. (Stop your urine flow midstream: Now you know what a Kegel is.) If a stronger bladder cradle isn't exciting to you, consider this: A consistent Kegel practice sets the stage for better orgasms and better sex in general, according to gynecologist Carolyn Delucia, the executive medical director at the VSpot MediSpa in New York. "Having better control of those muscles allows you to contract them during intercourse, increasing friction and pleasure," Delucia says, explaining that strengthening the pelvic floor can also make for easier childbirth and can prevent (or lessen) incontinence, along with uterine prolapse.
We're huge fans of Kegels here at goop, and huge fans of the Elvie tracking device that makes getting to one hundred a day way easier. "It's a wonderful little device," Delucia enthuses. "Most women don't know how to do Kegels correctly. They bear down, which doesn't engage the muscles. Instead, they need to be lifting up. The Elvie teaches you how to do a Kegel correctly."
The beautifully designed and user-friendly Kegel tracker is streamlined and pod-shaped, made of nontoxic medical-grade silicone, and slips into the vagina like a tampon. The pod connects to an app, so that as you contract and relax your pelvic floor—think of it as gentle weight lifting to tone the muscles—you can gauge your strength and even see it improving with each five-minute session.
Once it's in, Elvie is surprisingly comfortable. The app helps turn a daily Kegel workout into something of a visual game, which is super motivating. If you're not using an Elvie or doing Kegels regularly, Delucia says a continual yoga or Pilates practice can also help keep pelvic-floor muscles in shape; Lauren Roxburgh's exercises are also life-changing.
The effort is worth it: Shockingly, three out of four women experience some form of incontinence in their lifetime, says Delucia. "Incontinence is mostly the consequence of compromised pelvic-floor muscles. Childbirth or no childbirth, the vaginal tissue naturally weakens over time; collagen and elasticity degrades." In uterine prolapse, the ligaments holding the uterus in place become lax, causing the uterus to herniate into or beyond the vagina. It's more common than one might think: 40 percent of participants in a Women's Health Initiative trial in the US reported some degree of prolapse, according to a 2007 study.
Our modern sedentary lifestyles are largely to blame for our pelvic-floor issues. Lack of physical activity atrophies all our muscles. We're also having larger babies because of better nutrition, and giving birth to them can cause strain. Menopause can also trigger changes. But Delucia is adamant that we can avoid most pelvic-floor issues by keeping our pelvic muscles robust with targeted exercises.
The views expressed in this article intend to highlight alternative studies. They are the views of the expert and do not necessarily represent the views of goop. This article is for informational purposes only, even if and to the extent that it features the advice of physicians and medical practitioners. This article is not, nor is it intended to be, a substitute for professional medical advice, diagnosis, or treatment and should never be relied upon for specific medical advice.