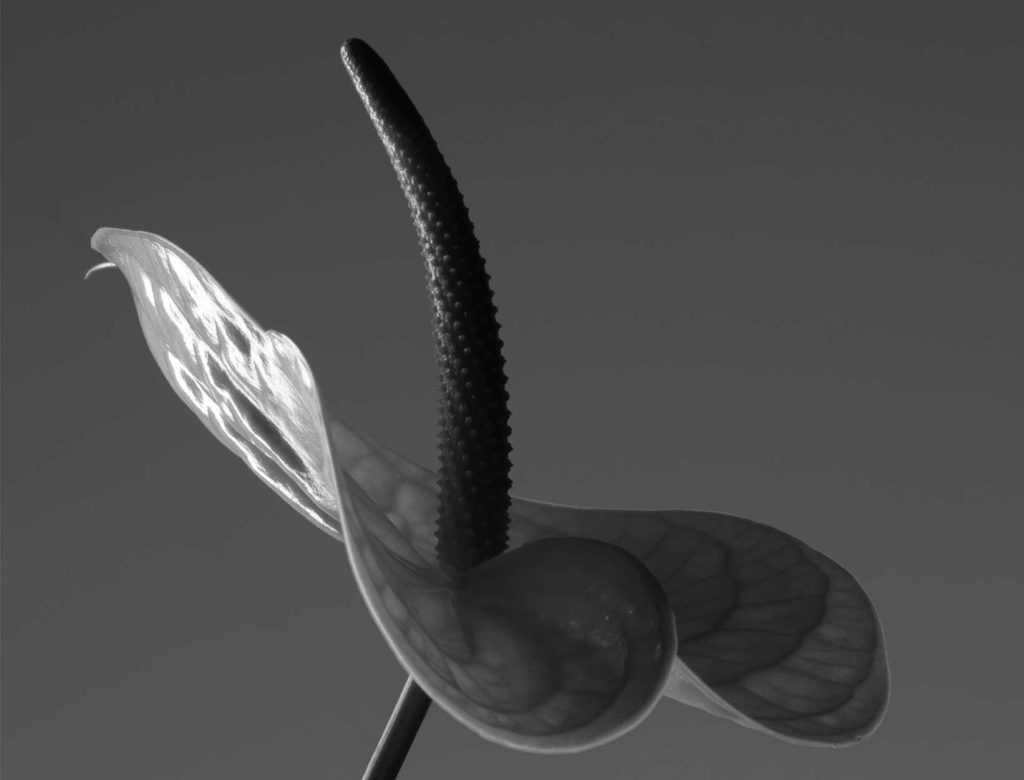 Does Shock Wave Therapy Work for Erectile Dysfunction?
Does Shock Wave Therapy Work
for Erectile Dysfunction?
When we first interviewed Arthur Burnett, a urologist at Johns Hopkins, for our book The Sex Issue, we learned that he is the kind of doctor who is open-minded but conservative, has seen just about everything but is invested in the latest research, and is exceedingly straightforward.
In other words, he's exactly the kind of guy you'd want to consult about your penis.
Shock wave therapy in that area may seem, well…shocking. But as Burnett explains, it's a fairly low-risk, not-painful modality that shows promise for treating milder cases of erectile dysfunction (ED).
A Q&A with Arthur Burnett, MD
Q
How do you define erectile dysfunction, and what tools are in your arsenal for treating it?
A
We define erectile dysfunction as the consistent inability to attain or maintain a penile erection that is sufficient for satisfactory sexual intercourse. This refers to penile function, not sexual desire, not ejaculatory function—those are other aspects of male sexual function; it's sort of a continuum. In this context we're referring only to the penis getting firm and the associated arousal that surrounds that.
But erectile dysfunction is a symptom; it's not a disease state. There can be multiple conditions underlying it.
One common cause is vascular disease of the penis that correlates with a vascular disease of the body: We see that connection with various conditions, including diabetes, peripheral vascular disease, hypercholesterolemia, and hypertension. Neurologic conditions can also be at the root of it; nerves that regulate blood flow to the pelvic area can be damaged by different disease states and cause the dysfunction.
---
Q
What are the different diagnostic paths you take when a patient tells you they have erectile dysfunction?
A
We always start with a clinical history and a physical examination to make sure there's not an obvious deformity. In about one in every eleven men, usually men in their fifties and sixties, we see something called Peyronie's disease, which is scarring of the penis that can cause penile deformity and angulation and impacts the ability to get an erection.
A general health and wellness evaluation with the assistance of a primary-care physician can rule out accompanying health conditions, like diabetes or vascular problems. But as far as direct attention to the penis, we have backed away from extensive diagnostic tests in the last twenty to thirty years. They aren't really necessary, largely because our available treatment options are not dependent on elaborate tests. We still may do one diagnostic test, which is a penile ultrasound study, if we're considering a more invasive intervention, like a penile prosthesis surgery. Since we have such a wide range of alternatives that are less invasive—and entirely reversible by and large—the necessity to do extensive diagnostic testing is far less.
We also know that erections are a mind-body experience, so even if we know that erections are impaired by a physiologic cause, there's always a potential role for psychosexual therapy. I take it patient by patient.
---
Q
What are the available treatment options for erectile dysfunction?
A
Available treatment options these days include pills like Viagra, Levitra, Cialis, and Stendra. They are all what we refer to as phosphodiesterase type 5 inhibitors. (Phosphodiesterase type 5 is an enzyme in blood vessel walls that helps control blood flow. Inhibiting it sets off a process that increases blood flow to the penis and causes an erection.) There are the nonsurgical options of vacuum erection devices and penile injections. Urethral suppositories exist, but they're not as effective as the alternatives. Those are all the nonsurgical options. None of them cure erectile dysfunction; they just create an erection response on demand.
Shock wave therapy is a treatment that is newer to the urology field and has gained traction as there has been more science to support the idea that applying mechanical energy to body tissue can help heal the targeted area. The early indication is that it might help men with mild to moderate forms of erectile dysfunction and that it may actually have some potential vascular health benefits and help the tissue heal and become more functional.
---
Q
When do you suggest shock wave therapy for ED?
A
Patients with mild to moderate ED are most likely to benefit from it. But it's probably not the panacea that everyone thinks it is. It may not help guys with much more severe forms of ED, and it may not necessarily have true long-term curative benefits. It may help a patient get better erections for a few months, but there's not enough evidence beyond that. That's kind of where we are.
It's a meaningful addition to a urologist's armamentarium in terms of managing erectile dysfunction. And it does suggest that we're moving in the direction of thinking about ideas to try to heal the penis and correct the disorder instead of just addressing the symptom itself.
---
Q
How does it work?
A
We don't know exactly how shock wave therapy functions physiologically, but essentially the shock waves are bursts of mechanical energy—in the form of low-intensity sound waves—that hit the tissue, prompting the cells to try to repair and heal. The theory is that the transfer of energy stimulates neovascularization, or the formation of new blood vessels in the abnormal tissue, which promotes healing.
The doctor applies a probe (it looks similar to an ultrasound probe) to the affected tissue, which in this case would be the penis. Then the probe delivers the shock waves to the area. That's it. It's an external device, nothing internal.
---
Q
What does it feel like?
A
You can definitely feel that something's going on in the penile area, but it doesn't hurt. It's very safe in that sense.
---
Q
How long does a typical treatment last?
A
It's really quick; you may be at the doctor's office for a half hour at most. The frequency of the treatments is dependent on how your body responds over time and how long you find the effects last for you.
---
Q
Where can you get the treatment?
A
A lot of urologists are starting to offer the treatment. But it's not FDA-approved, so doctors are doing it off-label, which means you won't get insurance coverage. That's why men need to be counseled truthfully—it's a low-risk option medically, but it can be expensive, and it's a modality we're still learning more about.
---
Arthur L. Burnett, II, MD, is a professor in the Department of Urology at Johns Hopkins University School of Medicine, where he is also the director of the Basic Science Laboratory in Neuro-urology. Currently, Dr. Burnett holds professional appointments at the Johns Hopkins Hospital, including director of the Male Consultation Clinic and clinician-scientist at the James Buchanan Brady Urological Institute. Upon completion of his urology residency at Johns Hopkins Hospital, he received an American Foundation of Urologic Disease New Investigator Award to continue research work into the regulatory mechanisms of penile erection. He has maintained an active laboratory in neuro-urology since that time.
---
This article is for informational purposes only, even if and regardless of whether it features the advice of physicians and medical practitioners. This article is not, nor is it intended to be, a substitute for professional medical advice, diagnosis, or treatment and should never be relied upon for specific medical advice. The views expressed in this article are the views of the expert and do not necessarily represent the views of goop.