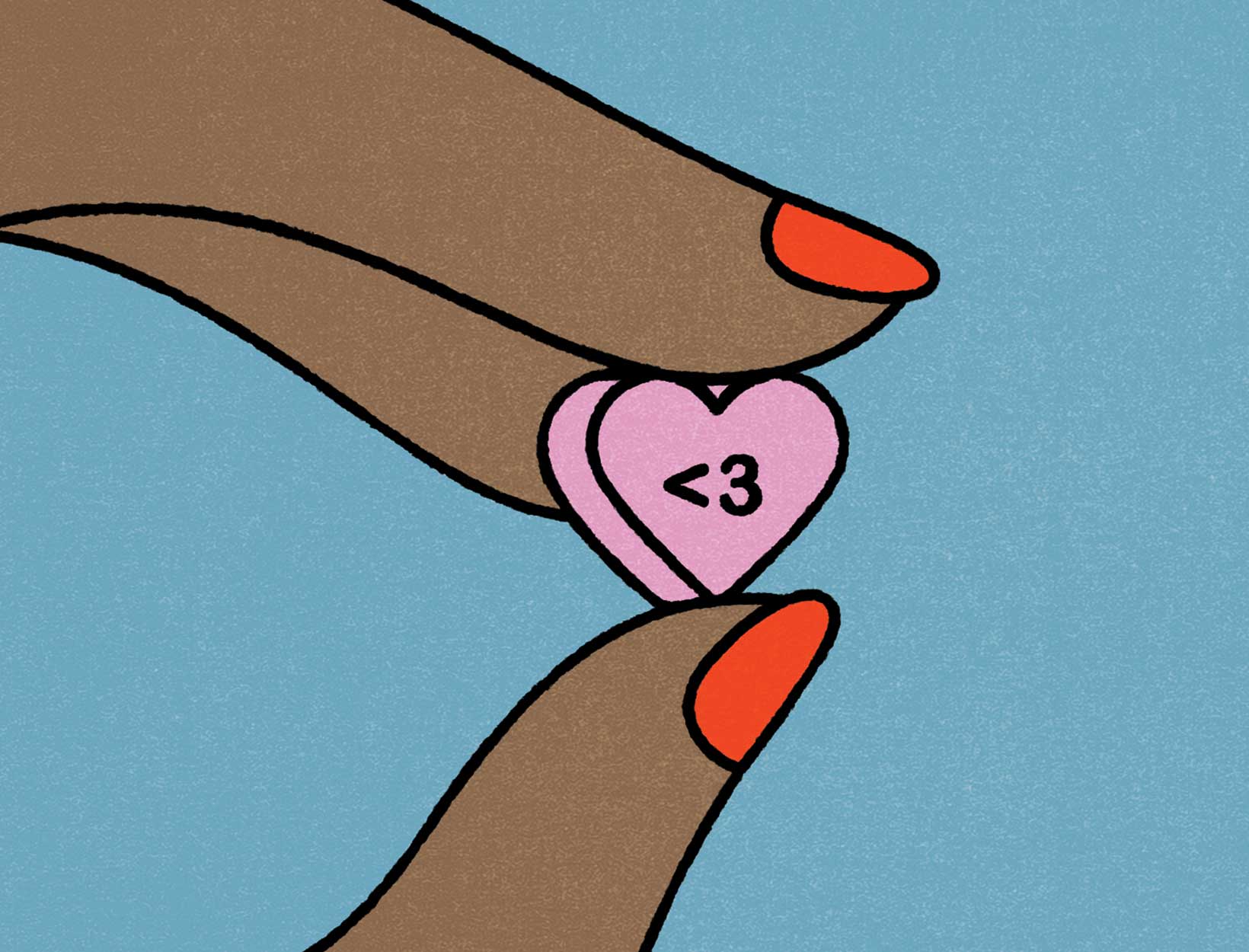 Illustration courtesy of Lan Truong
Shopping with a Scientist: Gerda's Sex Edit
Gerda Endemann, our senior director of science and research, has a BS in nutrition from UC Berkeley, a PhD in nutritional biochemistry from MIT, and a passion for cherry-picking from our wellness shop. Here, Gerda picks from the goop shop's sex selection.
This is not your typical bullet-shaped vibrator. Kip is smooth and aesthetically pleasing, and it has a cupped, slightly concave face with a flutter tip that maximizes contact area. It's powerful for its compact size and quiet. The fact that this vibrator was designed by an MIT engineer doesn't surprise me—it's genius.

Eva II is designed to slip unobtrusively between your labia with soft "wings" that hold it in place. Dame has called it a vibrator for couples, as some people use it for added clitoral stimulation during sex with a partner. Using it is super simple: one button, three intensities.

After a lifetime of boring Kegels, I couldn't believe how motivating it was to do them with Elvie. Playing games—and trying to beat your best score—is much more fun than doing the same old pelvic floor exercises. And Elvie is beautifully made and comes in a futuristic case for charging and storage.

This well-designed basic, all-purpose lube is really the only one you need. No scent, no flavor, just the perfect water-based but not watery gel in a simple, stable pump dispenser. A little goes a long way.

Fin's unusual shape is ingenious—slide fingers two and three along the grooves to make holding it basically effortless. As with all of the Dame products, it's covered with soft, not-too-slippery, medical-grade silicone. Each of the edges offers a different sensation. And again, power and intensity are controlled by one easy-to-use button, which is good for those of us who need glasses to see anything.

This dense foam sex pillow provides more support than a typical cushion and is cleverly wedge-shaped for versatility. It comes with a practical washable cover and looks subtle enough that it blends into any space.

Pom is a little cupped, a little flattened, the right size to sit easily in your hand, and comfortable to hold, too. It's a brilliant alternative to a classic cylindrical shape and great for both targeted and broad stimulation. Like all Dame products, it comes in lovely packaging with a USB charger.