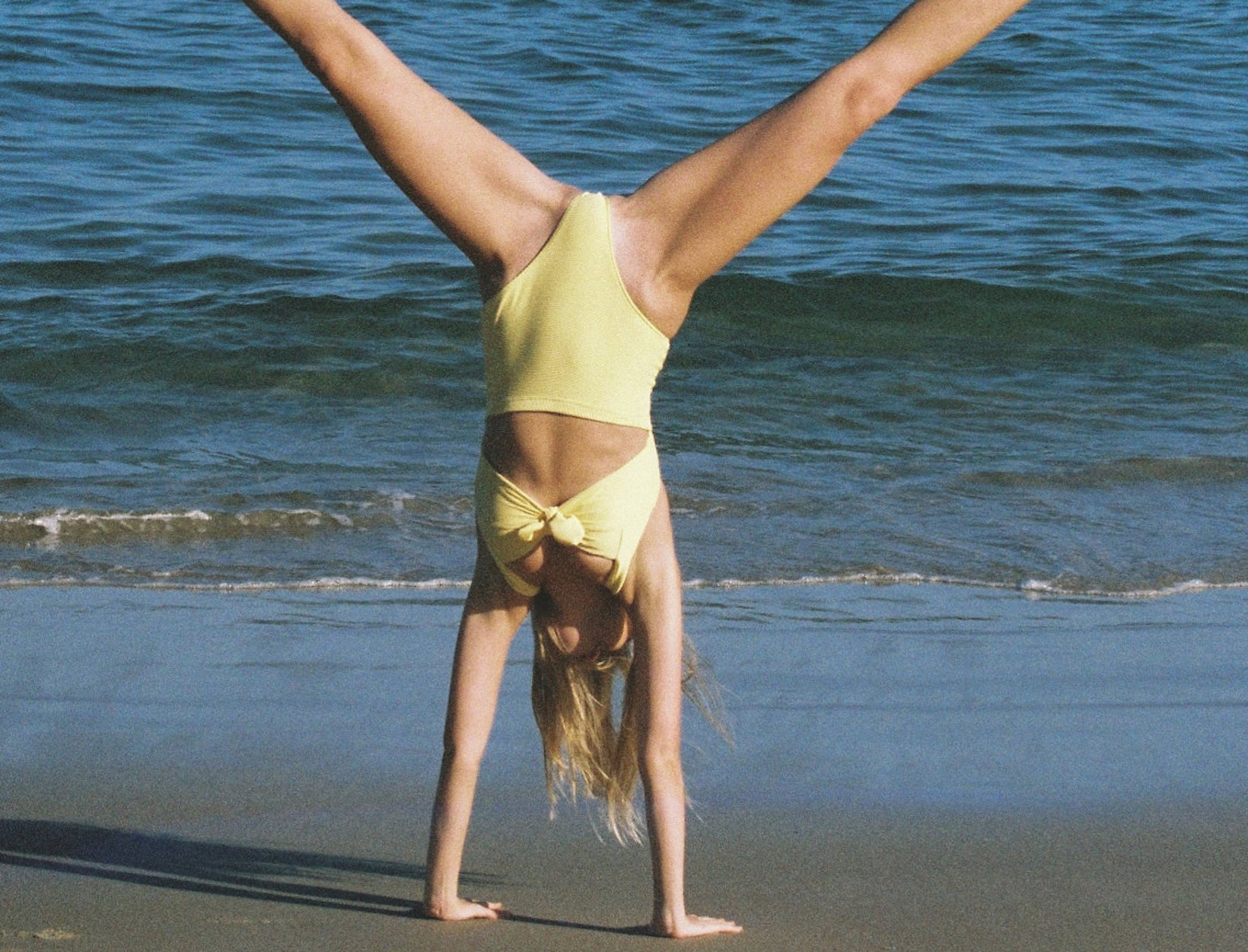 Photo courtesy of Ben Rayner
Which (Upgraded) Vibrator Is Right for You?
There are many reasons to love Smile Makers, a collection of vibrators that we've been carrying in the goop shop (and enjoying) for years. They're colorful. They're ultrasoft, made of body-safe silicone, and waterproof. They deliver in the ways you'd like.
Playful names and packaging also make them easy to talk and joke about—which means they make for great bachelorette gifts and great honest conversations about orgasm, pleasure, and desire.
Most exciting of all, Smile Makers just relaunched its core collection to incorporate small but mighty adjustments inspired by years of feedback from people with vulvas. (You love to hear it.) So while we're all for vibrator jokes and puns (our raison d'être!), we're taking this opportunity to sidestep the coy jokes and tell you exactly what each Smile Maker can do—and how to use it—so you can choose the right ones for you.
THE UPDATED
ORIGINALS
These four vibrators are the ones Smile Makers is known for—and now they've been redesigned and optimized. They've all got a more powerful motor that delivers stronger yet smoother vibrations than before. And they're heavier than their predecessors, which means holding them is more comfortable and it's easier to wield them with precision. Four speeds and two pulsation modes help you build arousal.
THE NEXT-GEN
Rounding out the Smile Makers collection are two vibrators that are definitely not an afterthought: The Ballerina, in particular, is a staff favorite. Both have four speeds and three pulsation modes. (Note that each of these takes two AAA batteries instead of one AA battery, unlike the vibrators above, for four hours of use.)
The Romantic
It's another vibrator built for internal stimulation, but the ridges here provide a unique sensation when moved in and out of the vaginal entrance.
Just the tip(s): A true just-the-tip tip—try shallowing, or gently inserting the rounded head just an inch or two. The vaginal entrance is ultrasensitive, as is the front wall of the vagina.
The Ballerina
Designed to fit in your palm and be placed on your vulva, The Ballerina has a silicone gel coating for a next-level feel that's almost as good in your hand as it is on the clitoris and labia. To be clear: It's not just ultrasmooth and soft, like the other vibrators in this story—that second silicone coating has a cushion-like feel when you apply pressure.
Just the tip(s): Position the narrower end at the tip of your clitoris and the wider end on your vaginal opening to stimulate multiple pressure points at once. You can also try this hands-free when you orient it that way—just bring your thighs around the vibrator to hold it in place.