6 Long-Distance Sex Toys (for Long-Distance Lovers)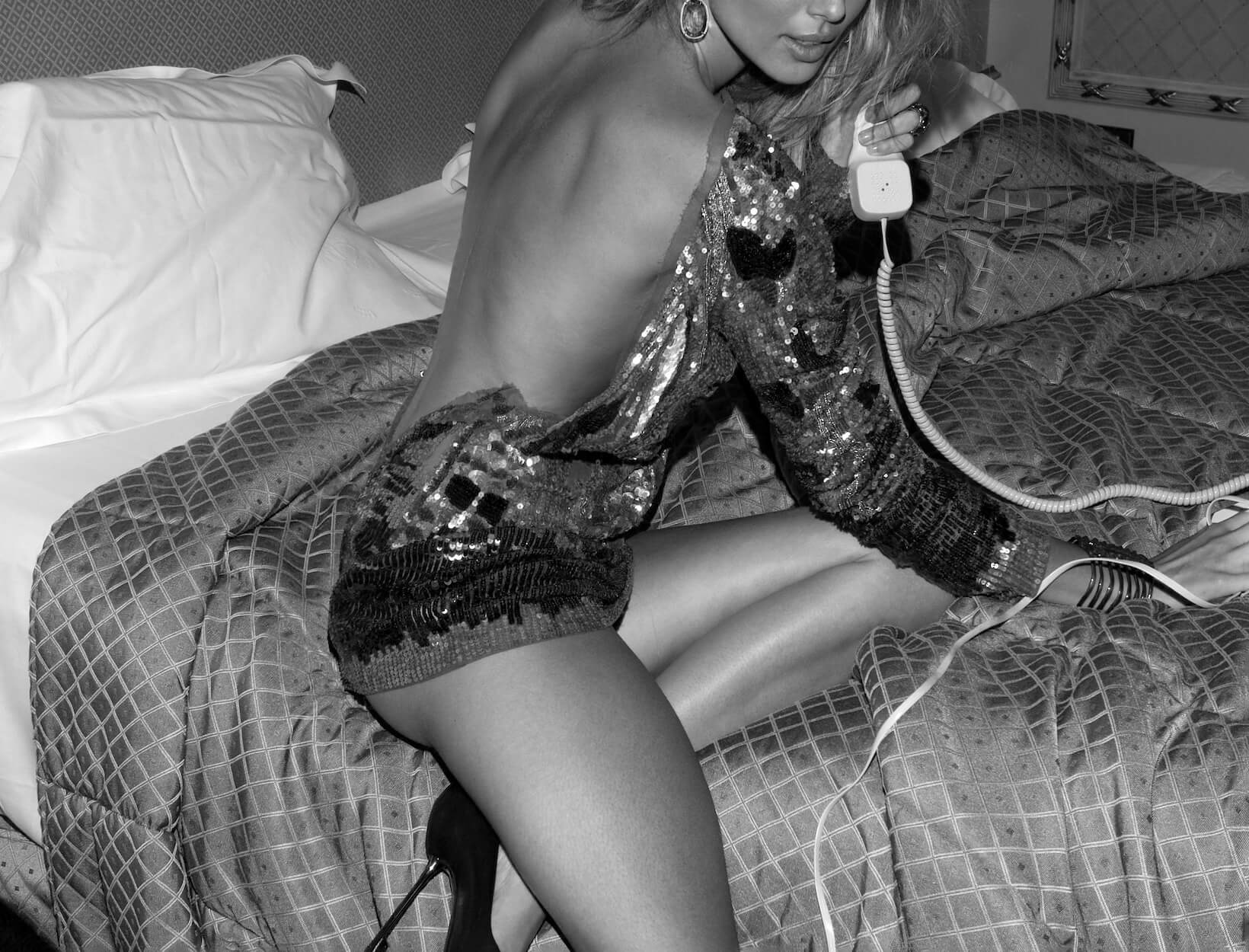 Remote control makes long-distance anything undoubtedly easier. (Volume: up. Garage door: open.) A remote-controlled sex toy makes long-distance sex undoubtedly sexier.
Remote-controlled sex toys are clutch for letting go of the reins and entrusting your pleasure to a partner—whether they're across the room or across the ocean. (Hello, FaceTime sex.) Or they can be used for solo play: Go ahead and adjust your vibrator's intensity and vibrational patterns without interrupting your flow.
For the Vulva
This bullet vibrator includes a motion-activated remote. Hold the remote horizontally, where the vibrator's power rests at 10 percent of its maximum intensity, to start. As you begin to tip it vertically, the intensity increases toward its maximum potential. Use Lyla's tapered end for pinpointed clitoral stimulation, if that's what sounds good. Or slip it in as you would a tampon, grab the remote or toss it to your partner, and enjoy Lyla's rumbling vibrations as you move through foreplay.

LELO

Lyla 2

goop, $159

SHOP NOW

If your fantasies include secret sessions out in the world, meet your match: a wearable vibrator that slips into a pair of underwear. Moxie's magnetic clip holds it securely in place, and its tapered nose nestles between your labia to stimulate the clitoris. Use either the handheld remote or the We-Connect app on your phone to play by yourself or with a partner. Moxie is designed to be hands-free and super quiet, so go ahead—test it out the next time you're cooking in the kitchen or chilling by the pool.

We-Vibe

Moxie Wearable Panty Vibrator

goop, $129

SHOP NOW
For Couples
This set includes the Womanizer Premium, an air-pulsing vibrator made for the clitoris, and the We-Vibe Chorus, a couples' vibrator designed to be worn during penetrative sex. A goop shop favorite for its signature sucking sensations, Womanizer has 12 distinct power levels and features "smart silence" technology so that it operates only when in contact with your skin. (This one isn't remote-controllable, but it is a reliable companion for solo sex.) Next: Chorus, which is designed to give sweet love and attention to all parties. The smaller head slides into the vagina—it's unobtrusive and leaves enough room for a partner, if they're present—and the larger head vibrates against the vulva and clitoris. Suggestions: If you're together, use the squeeze-control remote. Let your partner call the shots via the We-Connect app if you're not.

Womanizer

Golden Moments Collection

goop, $299

SHOP NOW

This vibrator duo has the power to revamp Friday date nights, if that's what you're after. The Date Night Set includes two toys: Nova 2 for the vulva and Pivot for the penis. What's brilliant about Nova 2's rabbit-shaped design is the adjustable longer head, which allows you to personalize the shape of the toy for your body, and the bendy shorter head, which maintains contact with your clitoris as you move the device. The 10 vibrational patterns and 13 intensity levels can be controlled from anywhere in the world using the We-Connect app over Wi-Fi. No partner left behind: Pivot—a stretchy, vibrating penis ring—can be worn during penetrative sex. It's operated manually or with the We-Connect app.

We-Vibe

Date Night Set

goop, $199

SHOP NOW
For Partners with a Penis
Verge wraps around the penis and testicles and stimulates the perineum, the sensitive stretch of skin that lies between the testicles and the anus. Have your partner put it on before starting play (the ring doesn't snap open and closed, so it's easier to put on before an erection begins), then fire it up: From its gentlest setting to its buzziest, Verge is an exciting addition to whatever sex you're having. When Verge is used during penetrative intercourse, it pleasantly presses into the perineum with each thrust. Solo, it enhances sensation hands-free. There are buttons along the side to operate Verge manually, but take advantage of its Bluetooth capabilities in the We-Connect app to cycle through 10 different vibrational modes without so much of a reach.

We-Vibe

Verge Vibrating Perineum Stimulator

goop, $119

SHOP NOW

Bond is a vibrating ring for the penis—and it's a game changer for foreplay, intercourse, and long-distance sex. First, the device loops around a partner's penis and testicles. Then, when you turn it on, Bond's vibrating body (which reaches toward the perineum) rumbles along at three steady intensity levels and in seven vibrational patterns. It's designed to be worn under clothes, if you're interested in taking this game outside. And it includes an additional silicone link for those who need a larger fit. From a short distance, Bond can be operated by handheld remote, and if you're playing from farther away, you can connect to the device over Wi-Fi using the We-Connect app.

We-Vibe

Bond Vibrating Ring

goop, $129

SHOP NOW