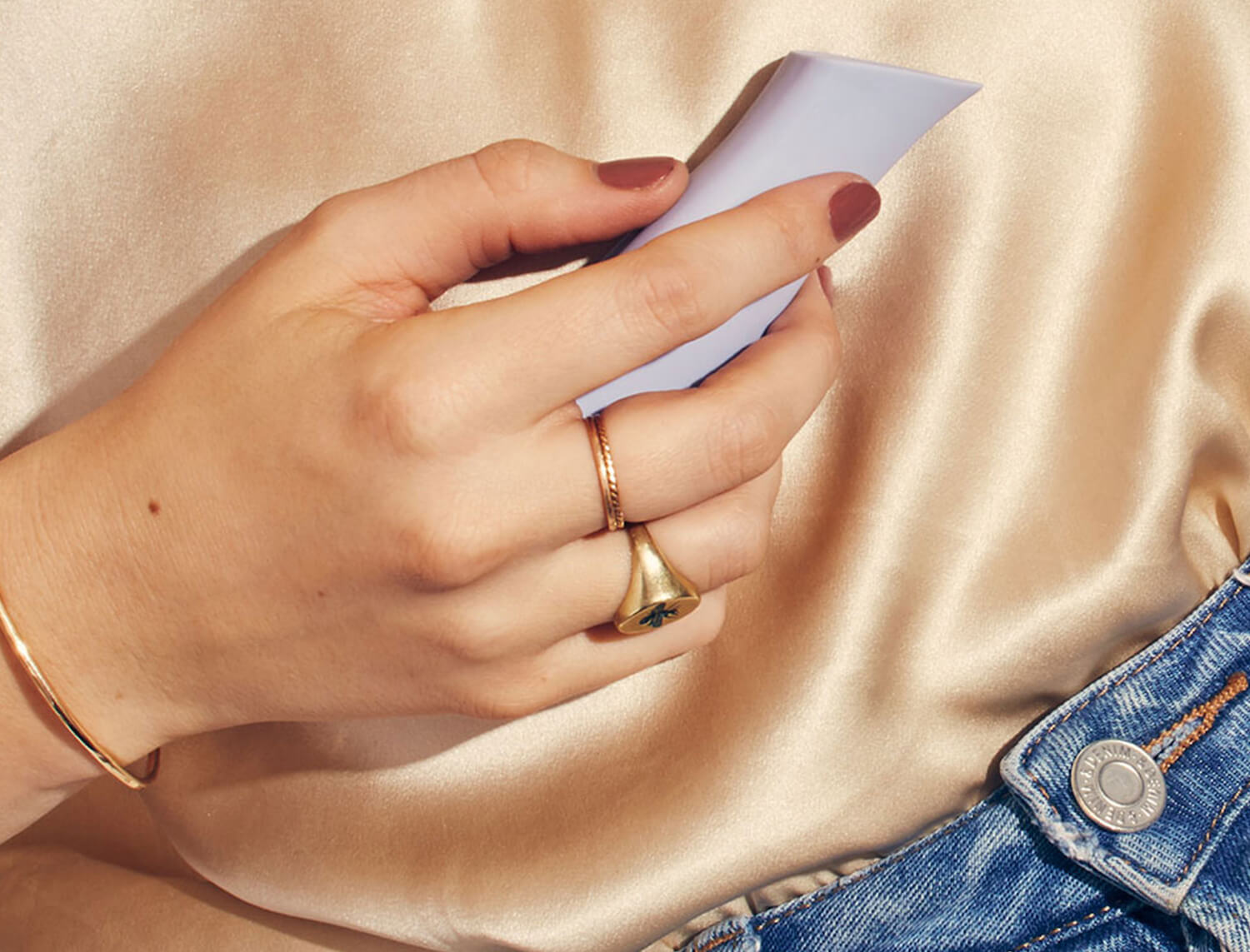 What's a Lipstick Vibrator?
In partnership with our friends at Dame
A lipstick vibrator is a bullet vibrator that's best for intense clitoral stimulation. As you may have guessed, the old-school ones are made to look like an actual tube of lipstick. The pros: A cylindrical body, flat tip, and hard edges give you plenty of ground to play with. And they're discreet—one could be left out on a desk or spill out of a purse without drawing attention. The cons: They often leave a lot to be desired when you turn one on. The square ones are uncomfortable to hold. The round ones easily slip out of your hand. And they're typically made out of hard plastic, which doesn't always feel good against your body.
Leave it to Dame—one of our longtime favorite sexual wellness brands—to totally change the game. Over the years, Dame has designed some of the most thoughtful and innovative sex toys on the market. Kip, one of its popular and best-reviewed toys, is no exception. It's a play on the classic lipstick vibrator—without any of the drawbacks.
First, Dame dropped the literal lipstick look—this version is just as cute without it. Kip is designed with a triangle shape that's easy to hold. The flat end of the lipstick tip has a concave, scooped shape you can cup over your clitoris to feel the pulses from all sides. And because the pinpointed stimulation of a classic lipstick vibrator is its biggest draw, Dame kept the angular edges. But they're coated in super soft silicone, so they have some give.
At a low power level, those silicone edges flutter on your skin. It's gentle enough for warming up. Then, as you click through the higher levels—there are five total, plus five vibration patterns—you use the edges to build intensity and drive your orgasm home.
Meet the Dame Family
Having one of everything has major perks: When you find yourself itching for a certain sensation, it's right within reach.