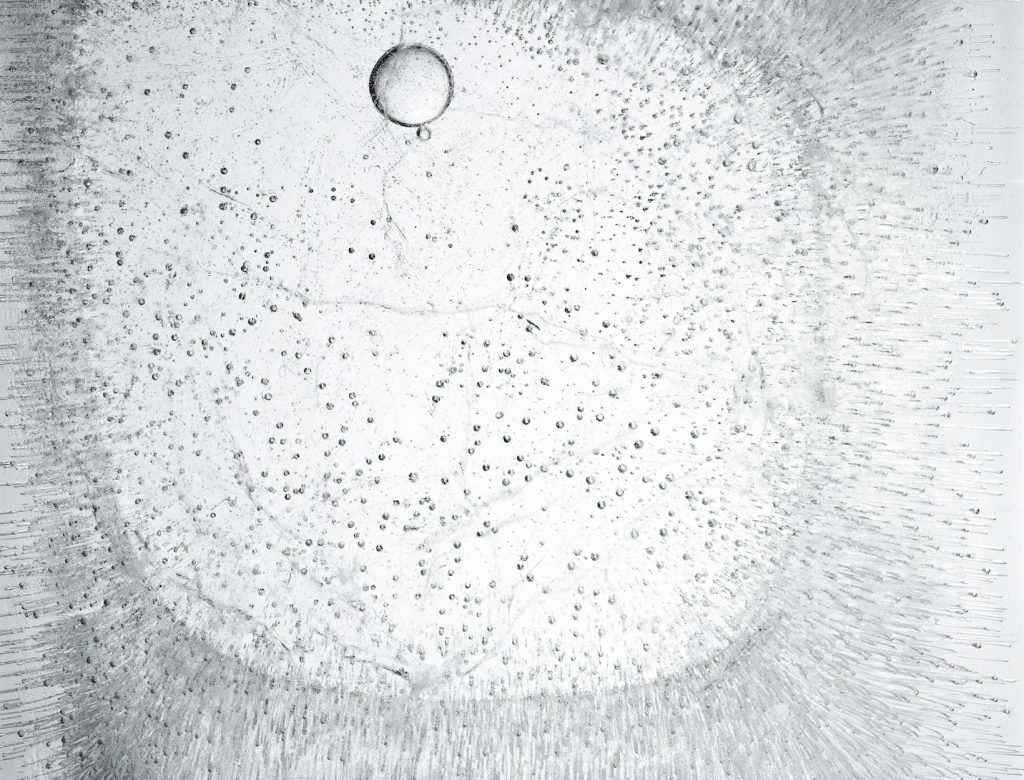 Is It Time to Freeze Your Eggs?
Egg freezing is not a topic that sits at the forefront of most women's minds—and that could be a problem, particularly because so many of us are starting to think about starting a family significantly later than previous generations. And at that point, our fertility is on the wane (typically fertility starts to wane really early, and while there's no precipitous cliff, production diminishes every year, particularly in your thirties). By the time many of us start thinking of back-up fertility plans, the number of fertile eggs in our possession may have already decreased, which makes putting a sample of your future genetics in cryostorage an option worth considering. Egg-freezing isn't an insurance plan, explains reproductive endocrinologist Dr. Lisa Grossman Becht, but is one potential path to pregnancy that she considers with patients starting in their thirties. Becht—an assistant professor of obstetrics and gynecology at Columbia University—walks us through the basics of egg freezing, why it can be brilliant, and how to weigh the pros and cons.
(For a reminder of just how personal the decision to freeze your eggs is, see Winnie M. Li's stunning essay, "A Writer on Her Decision to Freeze Her Eggs" on goop.)
A Q&A with Lisa Grossman Becht, M.D.
Q
When should you start thinking about freezing your eggs?
A
If you have a desire to conceive, by thirty-five you should at least do some fertility testing, and then at that point you can make a decision of whether you want to freeze or just follow up in a year or two. There have been a couple of studies out there that look at cost-benefit analysis. Those studies said that by the time you're thirty-seven or thirty-eight, you should freeze eggs just to get—in terms of number and quality—the most bang for your buck. It's also worth considering if you think you might want to have a few children—you might not use those eggs for the first or even the second pregnancy, but in the future, when you're in your high thirties or low forties, having your own frozen eggs could help a lot.
---
Q
What does the process of egg freezing look like?
A
In a nutshell, the egg-freezing process involves injection medications for anywhere from eight to twelve nights. During that time you come in every couple of days for a transvaginal ultrasound and bloodwork to see how your eggs are growing. Then, two days after the final injection, we do what's called the "egg retrieval procedure."
Most centers will give a little bit of sedation with a medication called propofol that will put you to sleep for about ten to fifteen minutes. During that time, we take a very small needle that goes transvaginally using the ultrasound, and we take the fluid with the eggs out of each ovary. And then from there, we're able to look for the eggs and freeze them.
Typically, the patient would be sleeping, she won't remember anything or have any pain. When she wakes up, she probably will have some moderate cramping or mild inner bleeding. But overall she heals well, and goes home after an hour, and would be back to work the next day. Throughout this whole process of about two weeks she might have some side effects from the medications, which could include minor headaches, nausea, as the ovaries start to respond, definitely bloating and possibly crampy pain. There's a little more cramping and bloating after the procedure, and that could continue, depending on how many eggs we were able to take out.
---
Q
How many eggs, on average, can you take out at a time?
A
Each month we're able to see on ultrasounds something called a follicle, which looks like a black dot, and theoretically each one contains an egg. At the start of the cycle, we're able to see how many follicles that woman has for her cycle. The younger you are, the more that you have. For someone in her lower thirties, maybe we could get fifteen or so eggs. For someone in her higher thirties, it's usually ten or less than ten, depending on fertility. Ideally, we get as many as we can.
---
Q
Does removing eggs decrease future fertility?
A
No. Your follicles degenerate at the end of each month. With egg freezing, we're just being more efficient and taking them all out versus a regular menstrual cycle, where just one egg is released from its follicle.
---
Q
How long can you keep your eggs stored?
A
At this point in time we would say indefinitely. They're stored in what's called a liquid nitrogen tank, which preserves the eggs for as long as someone needs. Here at Columbia Fertility we would use the eggs until the donor is fifty-six as long as that woman is healthy and doesn't have any major medical problems.
---
Q
How much does the procedure typically cost?
A
The cost can vary depending on the center. For example, here at Columbia Fertility it's $6,300 for the egg freeze cycle. This is if you're doing the whole two-week process that includes ultrasounds, bloodwork, the actual procedure of taking the eggs out, and freezing. And then at that point you'd be paying yearly storage fees. The medications unfortunately are not included in that price, and unfortunately they can be expensive depending on how many nights you need them and how high of a dose you might need. So that's at least another couple thousand that might be added to the price. Overall, typically you're planning to spend at least $10,000 to get all of this done. At centers like Columbia Fertility where we store on location, storage costs $1,200 per year. With some places that ship eggs off to a storage facility, it could be less than that. But you will be incurring a little bit more risk in terms of transporting the eggs.
The good news is that even as we speak, more and more workplaces, as well as some insurance companies, are starting to cover either the whole process or at least part of the process or the medications. So that's something to always look into as well before potentially proceeding.
---
Q
Does it matter how long you wait after freezing your eggs to access them?
A
Once we freeze the eggs, we would say your chance of pregnancy is the same as the age you freeze them. The issue with waiting long periods of time is that pregnancy risks increase with age—like high blood pressure, diabetes, and early delivery. Those are things that aren't going to be overcome by having a younger egg. As you get older, your pregnancy becomes higher risk regardless.
---
Q
Is there anyone who should not freeze their eggs?
A
A fertility evaluation first would be helpful. If someone had extremely low fertility and we were expecting to only get one egg through a freeze cycle, the concern would be that we're doing a lot to only get one egg; and the chance of that leading to a pregnancy would be very low. But if the woman was comfortable with that, we could still consider egg freezing.
If a woman is in her lower to mid-forties, or has low fertility for her age, she may want to consider either trying to get pregnant now or freezing embryos instead of eggs. Freezing embryos gives us a lot more information about how many eggs are healthy enough to fertilize up front. Because if we freeze eggs and don't use them for a while, and none of those eggs end up leading to pregnancy, it can be too late to do anything at that point.
Medically, if someone has any major complications or health concerns surrounding hormone injections or the surgical procedure, an egg freeze cycle might not be the right choice.
---
Q
What are the success rates of egg freezing?
A
People view it as a guarantee or as an insurance policy. Patients need to be appropriately counseled to know that even with freezing many eggs, we cannot guarantee that they'll have a live birth. Everyone should understand that while egg freezing increases your chances of getting at least one live pregnancy, especially when you're doing it when you're younger and you have many eggs, unfortunately there's never a 100 percent guarantee.
So it's not a safe bet to delay trying to get pregnant for many years because you're entirely relying on frozen eggs. There is always a possibility that it will not be successful and depending on how long someone waits, it could then be too late to try other methods of getting pregnant.
---
Lisa Grossman Becht, M.D. is a practicing physician at Columbia University Fertility Center and an assistant professor in the Department of Obstetrics and Gynecology at Columbia University Irving Medical Center. She completed both her residency in Obstetrics and Gynecology and fellowship in Reproductive Endocrinology and Infertility at Columbia University and New York-Presbyterian Hospital. During her time at Columbia, she served as an administrative chief resident. Prior to Columbia, she graduated summa cum laude from Boston University and with honors from Georgetown University School of Medicine. Dr. Becht has a special interest in egg freezing, fertility preservation, ovarian aging, male reproductive health, and IVF.
---
The views expressed in this article intend to highlight alternative studies. They are the views of the expert and do not necessarily represent the views of goop. This article is for informational purposes only, even if and to the extent that it features the advice of physicians and medical practitioners. This article is not, nor is it intended to be, a substitute for professional medical advice, diagnosis, or treatment and should never be relied upon for specific medical advice.