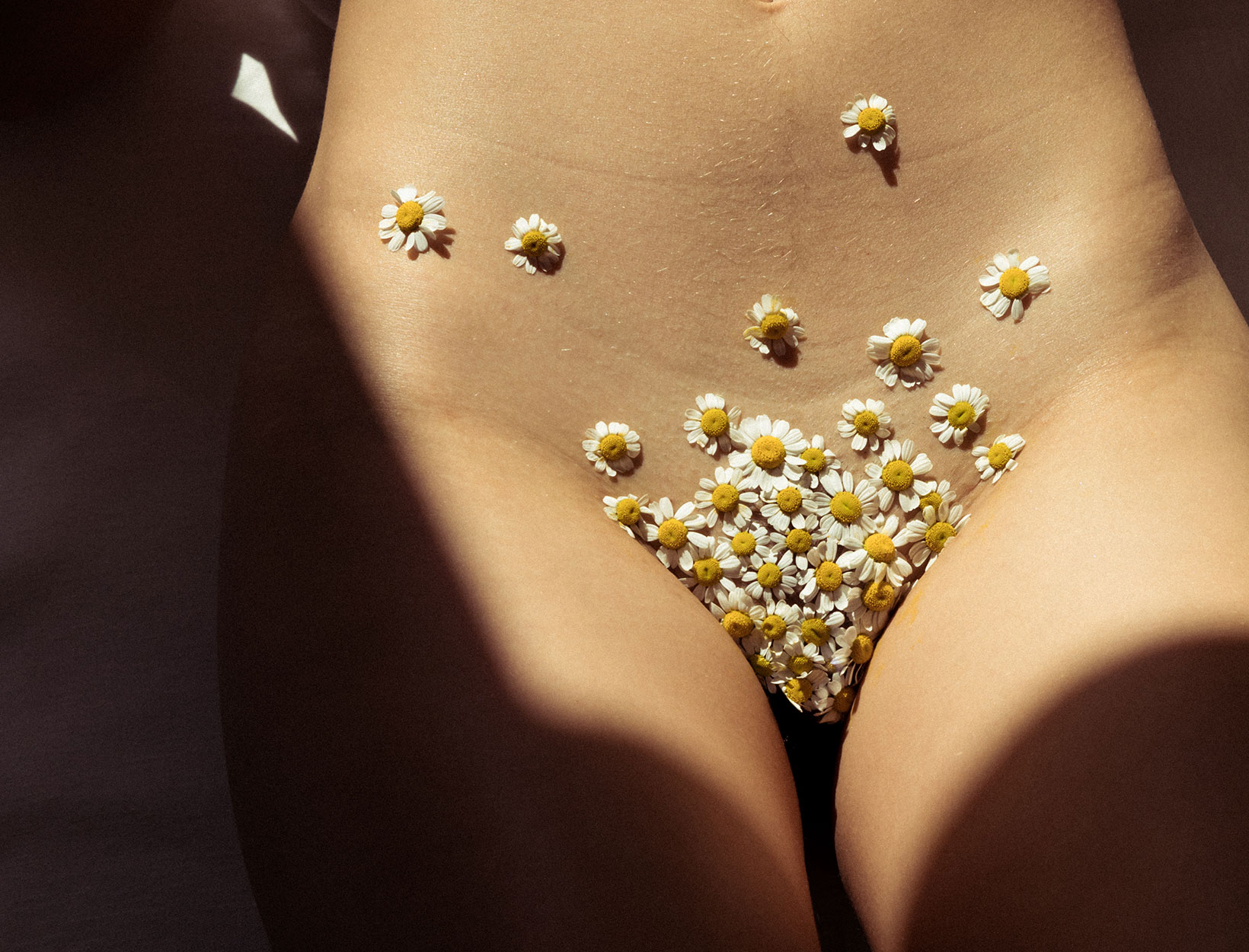 Photograph by Kim Akrich
LET'S TALK ABOUT SEX
2 Vibrator Recommendations—Plus a Simple Breathwork Practice to Get in the Mood
In partnership with our friends at We-Vibe & Womanizer
Sex, or at least good sex, requires us to talk about it. You can have all the mechanics down, but if you can't communicate—if you can't be vulnerable, release shame—the chances of your fulfilling your wildest desires are slim to none. This is what we hear again and again when we talk to sex therapists: Our inability to talk about sex is what holds us back from pleasure. So we've created a space for those conversations here. (Have a question for a sex expert? Email us at [email protected].)
We've test-driven a lot of different kinds of vibrators at goop. And while they all come with clear instructions detailing their bells and whistles, there is no companion manual that can tell you precisely how your body works. Everyone's road to orgasm is different: The amount of stimulation needed to climax varies from person to person, which is what sex therapists call the orgasm threshold.
As sex therapist Stephen Snyder, MD, is fond of reminding us: There are two roads to orgasm. The low road is where you're not very aroused at all, but with the right friction in just the right place you can climax. The high road is when arousal builds and builds until it's like water going over the dam. The intensity of the orgasm is usually proportional to how excited you got along the way—so if you're using a vibrator, it can pay to spend time taking the high road.
For yoga and meditation teacher Aubry Marie, that meant incorporating a vibrator into her practice and working with We-Vibe to create a mindful pleasure routine to share with her followers. We asked her to share her journey with us, along with a short breathwork exercise she uses to help clients connect with their bodies. Sometimes just that simple challenge is the goal. But of course, it can also function as the first few steps along the high road.
Learning to Orgasm without a Partner
By Aubry Marie, as told to goop
I bought my first vibrator a few years ago. I'd had dildos and other sex toys, but I'd made myself orgasm maybe only three times in my whole life. I had no problems climaxing with a partner: Talking to other women—and learning that they had the opposite issue—I often thought this meant there was something wrong with me. I figured I was missing something. Truly, I couldn't understand why vibrators were something women loved enough to pack in their carry-ons.
While a lot of women might sit on the other end of the spectrum, I sat on the end that thrived on the praise of a partner. That was a power space for me. Trying to orgasm on my own—and trusting and loving myself—was a whole other thing.
Over the years of developing my meditation practice, I began to heal and love myself more and more. I realized, through talking about it, that I had an energetic imbalance. I was just sitting with the vibrator on my clit, sort of hoping that magic was going to happen (which felt as sensationless as putting something against my nose). What was holding me back was a lack of embodiment and a lack of presence throughout my body. It seems so simple, but I'd never allowed myself the space to come to that understanding.
Then it became about self-exploration. I started to wiggle my hips and move and engage my core space. It took longer than I'd have liked, and it seemed like a lot of work the first time, but I got there. It was as if my mindfulness and my awareness were only in my hand. And I needed them throughout my whole body, head to toe.
Any meditation and breathwork practice can get you into that space. Getting out of your head and into a relaxed state so that you can be open to the stimulation—as I've found—is going to do wonders.
A 5-Minute Breathwork Practice
This is a quick, five-minute practice to kelp calm the nervous system and strengthen the pelvic floor.
1

Set your timer to two minutes. (I like using my iPhone as a timer.) For the next two minutes, breathe in for two seconds and out for four. Lengthening the exhale helps calm the nervous system, bring us into the present moment, out of our heads, and into our bodies.

2

When your timer goes off, engage your pelvic floor muscles. It's a similar sensation to keeping your urine in. This is your mula bandha, similar to a Kegel. Set your timer for one minute and hold.

3

When that timer goes off, set another two-minute timer. Use this time to breathe in for two seconds and out for four.
Our Latest Pleasure Picks
If you can't decide whether you're into internal or external simulation—or you want both—rabbit vibrators feature dual arms, one specifically for targeting the clitoris. The Nova 2 goes beyond a classic rabbit vibrator: The internal arm bends into position to fit your body and stays in place once there, while the external part is flexible and meant to move with you, maintaining constant contact. There are ten different vibration patterns to choose from, and both arms have motors that can each be switched on or off depending on your mood. It's a lot to ask one vibrator to do everything, but the Nova 2 packs some serious punch and is great for beginners and pros.
Using "pleasure air" technology, the Womanizer delivers air pressure and light vibrations to the clitoris, which feels a lot like oral sex. The toy is silent, but you may not be—we've found it's a consistent path to an intensely satisfying orgasm.