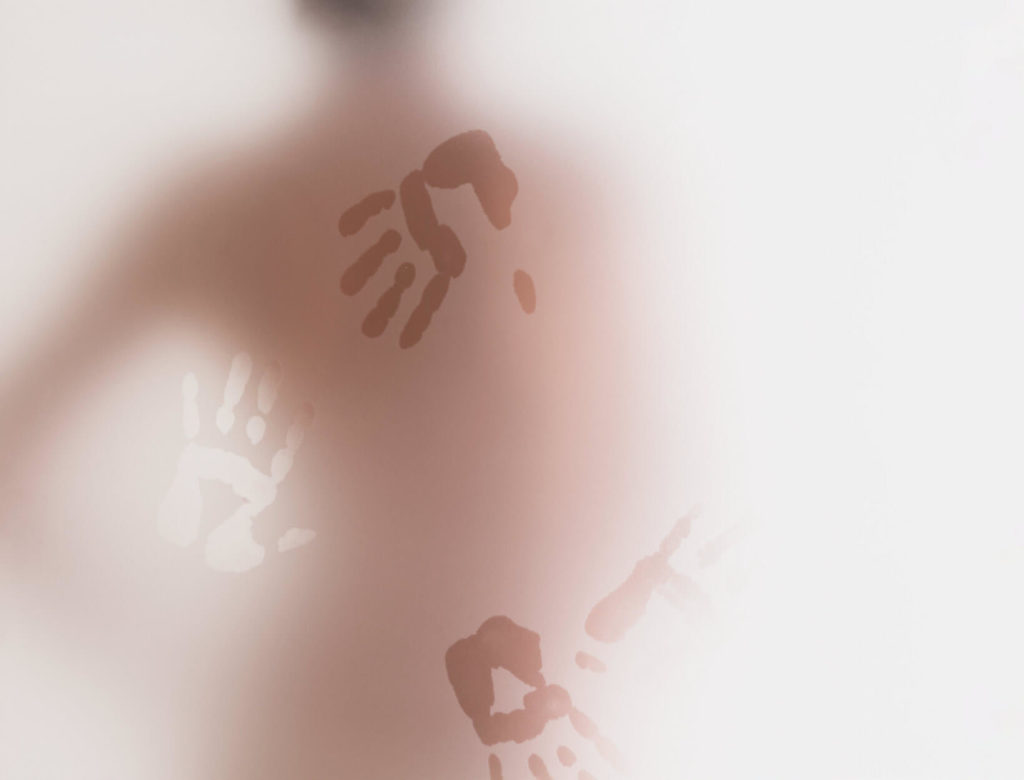 How to Get Out of an Intimacy Rut
How to Get Out of an Intimacy Rut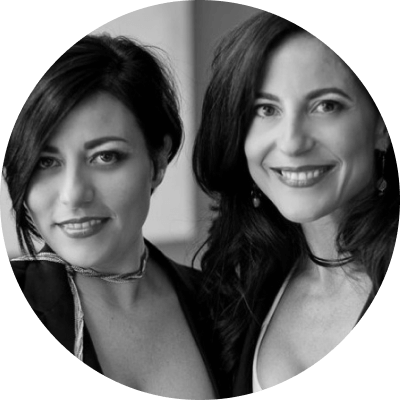 "People go to sex because they want to feel something," says sex therapist Danielle Harel, PhD, who cocreated the Somatica Method with sex therapist Celeste Hirschman. Together, they help couples rekindle sexual intimacy. "The most essential thought we have in the back of our minds is: Is everyone getting the sex they want? Are people giving sexuality enough room in their life and in their relationship?" Hirschman says. "Or do they let it slide because they believe great sex is supposed to happen spontaneously?"
Harel and Hirschman work with individuals, too, on anything holding them back from the sexual experiences they want. The foundation of the Somatica Method is the belief that learning the language of intimacy requires more than just talk. You have to practice it. Yes, that means Harel and Hirschman are hands-on: In seventy-five-minute sessions, they help clients build skills around vulnerability, intimacy, and touch. (Within boundaries: "It's not like anybody's taking their clothes off—we're not kissing our clients," Harel says. "We create a safe space where learning can happen in a more experiential way.")
And a lot of what they teach couples can be gleaned from their books: Coming Together and Making Love Real. We asked them to break down one of the most common issues couples present to them: How to have more—and better—sex with a long-term partner.
A Q&A with Danielle Harel, PhD, and Celeste Hirschman, MA
Q
When a couple comes to you and says they lack intimacy but have a desire to reignite it, where do you begin?
A
Hirschman: We start by trying to figure out where the lack of intimacy stems from. The most essential thought that we have in the back of our mind is: Is everyone getting the sex that they want? Because sometimes people are not getting the sex that they want. And if sexuality is something that's important to them, are they giving it enough room in their life and in their relationship? Or do they let it slide because they believe great sex is supposed to happen spontaneously? People often believe that's what's supposed to happen—and then they never get to it.
We help people decompartmentalize sexuality and make it something they bring to their everyday life and experience. We help people stop waiting for that moment in the bedroom while the kids are asleep—and they are already drained and exhausted—to connect with their sexual energy. Because sex is much harder to start when you don't have the pilot light.
So we look to see where the challenges lie, and we start working with them through those challenges. If they have resentment between them, we work with them to resolve the resentment. And if they're not having the sex they want to have, we work with them on how to understand each other's core desires, and we help them start to have the conversations that will get them closer to fulfilling their desires.
---
Q
What do those conversations look like?
A
Harel: People misunderstand what conversation needs to be had. A lot of times when you read magazines, the headline will be something along the lines of "hot tips and tricks for the bedroom." And people think, Oh, I need to buy a new sex toy, or I need to try a new position. And that ignores the foundation of why people go to sex.
People go to sex because they want to feel something. They want to feel alive, excited, degraded, uncertain, punished, playful…whatever the words are. When people talk about their hottest sexual experiences, they're talking about how they felt in those moments. Electrified or dominant or loved or seen—it's always a feeling that comes to the fore.
But that's not usually the conversation that we're having around sex. So we try to help couples start with feelings. What do you want to feel from sex? We have partners empathize with each other's feelings and see that although their feelings might be different, there might be ways to bring in all the different feelings they both want to have. The question then becomes: Now that you know what you want to feel, what are the actions and the experiences that make you feel that way? Some of them are overtly sexual, but some of them aren't sexual at all.
People can get turned on by just taking a walk with their partner out in nature because it makes them feel connected and alive and part of the larger universe. For some people, that's the foreplay they need to have. For others, foreplay needs to be much more sexual, like they tie each other up or play with something kinky or they want to try dominance or a specific sensation.
Hirschman: What's beautiful about these conversations is that when we start having them with people, we uncover why people bother to be together in the first place. It's because they want to be seen. Couples start to be vulnerable and open up to each other. And this helps people have much deeper love, intimacy, and passion.
---
Q
What are some tools you give to clients to help start that process?
A
Harel: One exercise we just gave our students for their homework is to write a Dear Lover letter. A Dear Lover letter is an email or a written note that begins, "If you were to seduce me perfectly, it would look like this." It works especially well for people who find it difficult to talk about their desires because they're afraid they're going to be misunderstood or they're worried about their partner's reaction while they're speaking, so they avoid being direct. It doesn't mean everything in the letter will happen, but writing out desires can be an easier way to share them and can facilitate more understanding and acceptance and learning between partners. It can start a conversation.
When couples first try to give each other their deepest desires, it does not have to be perfect. You will need to workshop a little bit. If people want long-term relationship success, they can't expect sex just to happen perfectly and spontaneously. At the beginning of relationships, there are often uncertainty and mystery and excitement. When we're sitting around with the same person all the time and we're not having new experiences in our life, it can get pretty mundane and boring, and then the juice for sex isn't there. You have to cocreate it. You have to make a conscious choice to do that. Just hoping that it's going to happen is a recipe for a sexless marriage.
---
Q
What about practices that don't begin with a writing exercise?
A
Harel: If you page through Making Love Real, there are a lot of exercises people can go through step by step. What's going to work will vary from person to person. For some, sitting in front of each other and breathing is going to be super arousing. For others, they're going to be like, Oh my god. When are we done?
Hirschman: A lot of people who come to us are hesitant to have this conversation on their own. It's one of the reasons we wrote Making Love Real and Coming Together: If it's hard to talk with your partner, you can go through those books and circle the stories and the words that make you feel like, Oh, that's probably me or That's would really turn me on. Or you can take a book of fantasies and underline ones that turn you on and read them to each other. That takes some of the effort and difficulty and seriousness out of it.
We include a lot of specific exercises in our books because exercises are an opportunity to try on different flavors of sexual experiences and see which work for you. Sometimes people don't know what their flavor is, and they wouldn't be able to articulate it. They need to try some different experiences first.
---
Q
Is it ever impossible for a couple to rekindle intimacy? And how do you know when you're at that point?
A
Harel: Some couples are too far gone with resentment, or there are underlying incompatibilities that are challenging. What we do is support people in seeing where the potential lies, what their capacity is, and what it is that turns them on. Sometimes after we've done that work, someone might feel that it's going to be a lot more work to have sex with their partner, and they decide that it's not what they want.
---
Q
Do you need to love your body in order to have a fulfilling sexual relationship with another person?
A
Hirschman: I don't think you have to, but it helps.
Harel: I agree. In our society, if only people who loved their bodies had sex, so many people would not have sex consistently. But the more you are in touch with your body and the more you love it, the more likely you are to feel free to enjoy yourself.
Hirschman: Sometimes we act like critical spectators, almost as if we're outside our bodies staring at ourselves in the mirror, looking at all the parts and going, Oh, I hate that part, and I hate that part, and I hate that part. We're not in our bodies, feeling our bodies.
One exercise to go into your body is to breathe and connect and start touching your body and seeing all the ways your body can give you pleasure. You experience your body as this beautiful pleasure producer and reframe your thinking around that. We wouldn't have any of the sensational pleasure that we have in life if we didn't have these amazing bodies, and we can get pleasure out of a body no matter the shape or size—or whatever it is that people are picking on themselves about. Inhabit your body and feel the pleasurable sensations it has to offer, feel the love for that pleasure, and then let that translate into love for your body.
Harel: Also, many times when people are very critical of their bodies, their partner loves their body and they don't let that love in. So a lot of the work is helping them receive the compliment and their partner's desire toward their body, even if they don't perceive their body as good enough or perfect.
---
Q
What misconceptions do people have about intimacy and long-term relationships?
A
Hirschman: People look for these immediate miracle cures. Like: If we do this one thing today, our sex lives are going to be totally better tomorrow. But there needs to be space for a process of learning and gentleness. Where nobody is trying to do anything perfectly. Each person is coming with their curious mind and asking, What does this person want to feel? What do I want to feel? Look at it as teaching your partner to be the kind of lover you want or learning to be the kind of lover they want. Don't take it personally that you might not have totally given what they want so far—it's not about you. It's the fantasy that they have in their head that they're trying to experience with you.
Try to see it as time to workshop and go slow. Give each other feedback in loving, supportive ways. You can't just say, "Oh, I want you to be more romantic." That doesn't give enough information about what you want. Make room for a learning process, even if you've been together for twenty or thirty years.
Harel: Especially now, during the pandemic, you can use intimacy as a place to go. Bring the more deeply vulnerable and dreamy parts of yourself. Be curious and imaginative, as if you're developing a story together. It can bring life and joy to grim times.
---
Danielle Harel, PhD, is a sex therapist and relationship coach in Sunnyvale, California. She has a PhD in human sexuality studies, an MSW in clinical social work, and a BA in psychology and educational counseling. She sees clients in her Silicon Valley office and trains professionals in the Somatica Method, which she cocreated.
Celeste Hirschman, MA, is a sex therapist in San Francisco. She received her master's in human sexuality studies from San Francisco State University. As a project manager at SFSU's Center for Research on Gender and Sexuality, Hirschman researched adolescent sexuality development and the social roles that girls and boys learn and continue to play throughout their lives. She has her own private practice in San Francisco, where she sees clients. She teaches at the Somatica Institute, where she trains professionals in the Somatica Method, which she cocreated.
---
We hope you enjoy the books recommended here. Our goal is to suggest only things we love and think you might, as well. We also like transparency, so, full disclosure: We may collect a share of sales or other compensation if you purchase through the external links on this page.