Warming Vibrators, Lubes, and Massage Oils for Enhanced Pleasure
Written by: Denise John, PhD
|
Published on: October 14, 2021
|
Updated on: July 26, 2022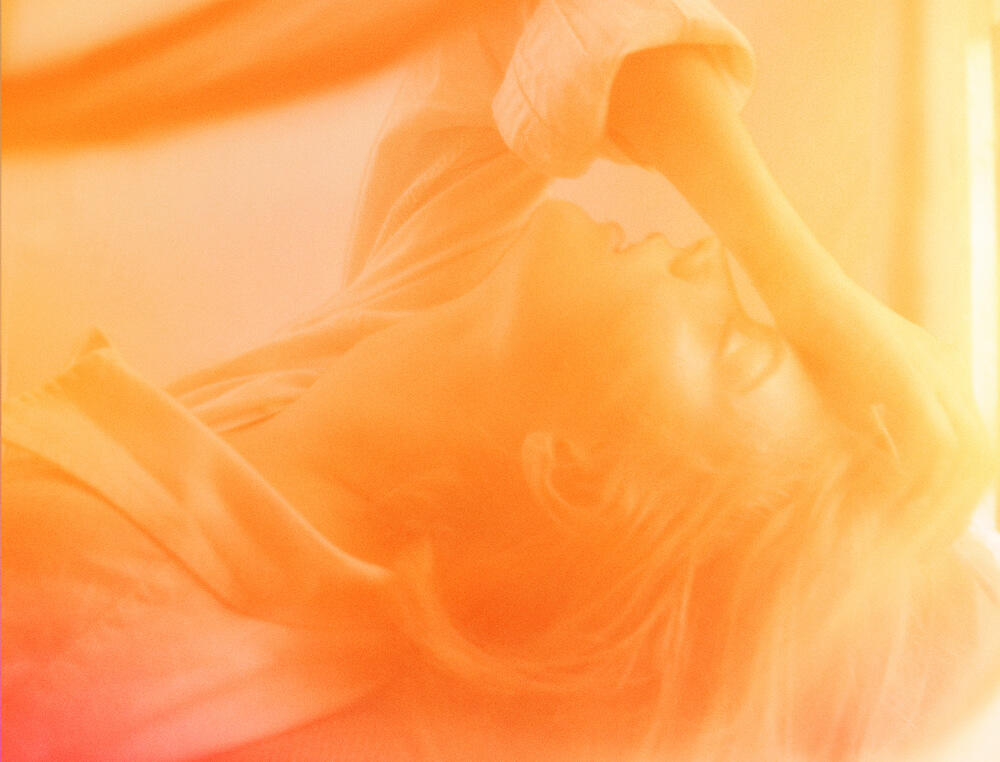 Photo courtesy of Michael David Adams/The Licensing Project
Temperature and pleasure are closely connected. Temperature affects how our bodies sense touch, pressure, and pain—all linked to how we feel pleasure. And the clitoris, vulva, and vagina are particularly sensitive to temperature. As their temperature increases, more blood flows, causing them to expand and become increasingly aroused. We can help with this process by adding a little warmth. Whether it's with a heated vibrator, warming lube, or a melting massage, gently increasing the temperature can heighten pleasure.
Heated Vibrators
Vibration coupled with gentle heat can enhance sensual pleasure.
The Ultimate G-Spot Vibrator
We designed our new Ultraplush Self-Heating G-Spot Vibrator to maximize pleasure while exploring your G-spot—an erogenous zone located close to the root of your clitoris. The G-spot is stimulated internally, typically by applying persistent stroking pressure after you're already aroused. And our vibrator is curved at the perfect angle for exploring the area, with dual-density silicone that gives the tip an ultraplush feeling. Its self-heating function gently warms the vibrator to just above body temperature, which promotes blood flow—ideal for sexual well-being. The ten vibration modes deliver a variety of sensations, from a gentle tingling to an intense rumbling, with many pleasurable combinations in between.
Sexual Fitness
Tabu's vibrator has a smooth silicone covering with a sleek design. With the press of a button, it heats to ninety-seven degrees Fahrenheit, which encourages local blood flow. It's meant to be used as part of a fitness routine to help maintain healthy sexual function. The vibrator pairs beautifully with the Kit's water-based lubricant, made with aloe leaf, peony root, passionflower, and hyaluronic acid. (This lube can be safely used with latex and polyisoprene condoms.)
Warming Lubes
Looking to heat things up even further? Enjoy your heated vibrator with a warm lubricant.
Touchless
The Pulse Warmer gently heats your lube for added sensual pleasure. It's designed to pair with Pulse pods, like the H2Oh! Personal Lubricant and Spoil Me Massage Oil Pulse Pods. It comes with four H2Oh! pods. Just pop one of the pods into the warmer, press a button, and after one minute, hold your fingers under the dispenser—it touchlessly delivers a dollop of warm lubricant. No slippery lube bottles to fumble around with. Bonus: The warmer automatically turns off an hour after the last use.
Refill It
When you're ready to restock, there's a six-pod refill pack. The H2Oh! lubricant is water-based and made with an organic chia seed extract; it's hydrating and glides on smoothly with no sticky residue. It's made without parabens or added fragrance, and it's compatible with sex toys of all types (including silicone ones), as well as latex and polyisoprene condoms. You can dispense the lube from the pods manually, but when you pop one into the Pulse Warmer, it doles out a warm, perfectly portioned amount onto your fingers, ready to use.
Melting Massage
While you're at it, give your entire body some warming love.
Just the Slip
This silky-smooth massage oil is lovely all on its own. But it's even better gently warmed up in the Pulse Warmer. The plant-based oil blend—safflower, sunflower, grape-seed, and jojoba—has just the right amount of slip and doesn't soak into the skin too fast.
Double the Pleasure
Light this candle and the blend of argan oil, coconut oil, and shea butter melts (just a few degrees above body temperature) into a nourishing oil that can be poured directly on your skin for a warm, soothing massage oil that leaves your skin feeling nurtured and gorgeously soft.
We hope you enjoy the products recommended here. Our goal is to suggest only things we love and think you might, as well. We also like transparency, so, full disclosure: We may collect a share of sales or other compensation if you purchase through the external links on this page.