We Made the Vibrator of Our Dreams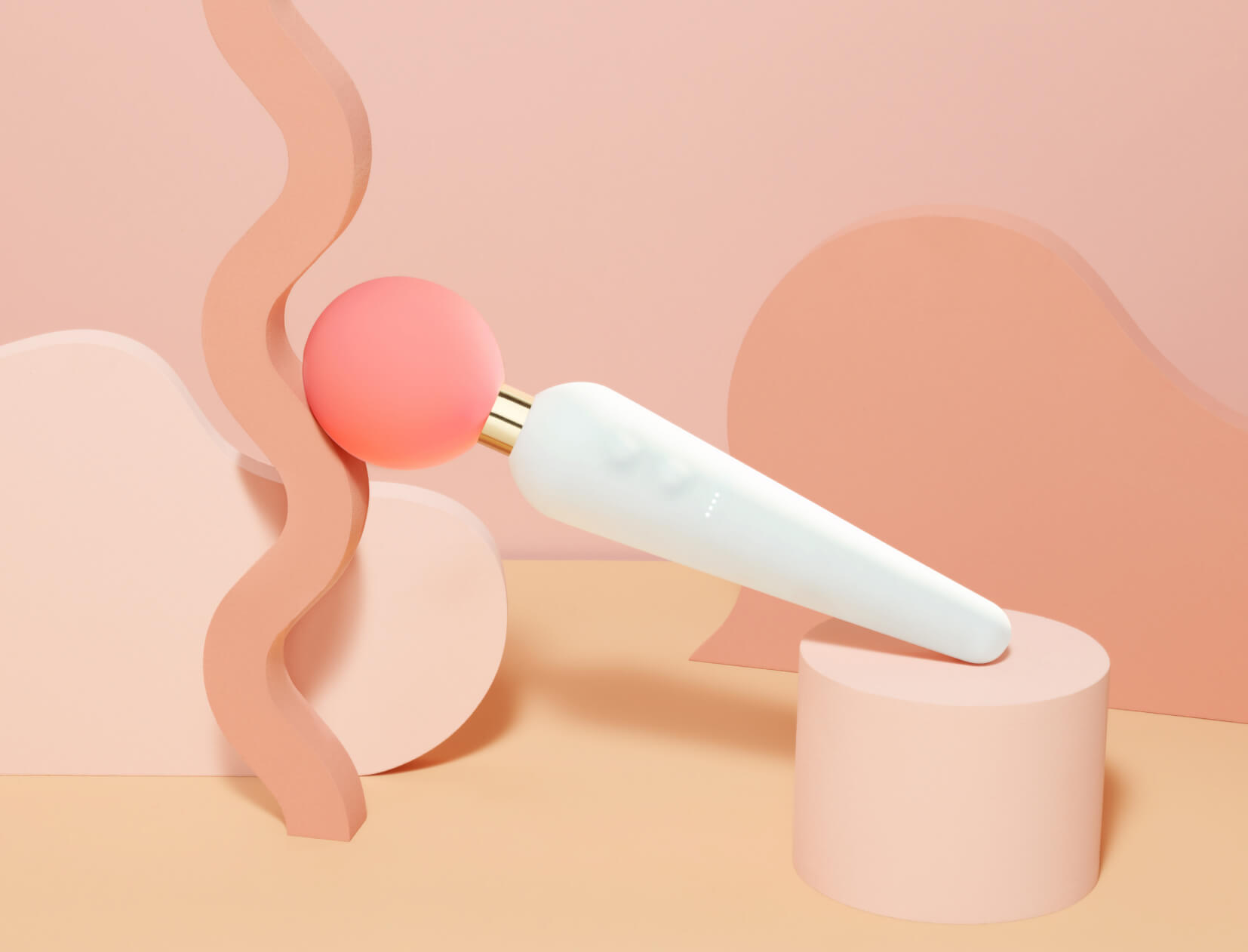 We've tested a lot of sex toys over the years—a job we take seriously, knowing that great vibrators can lead to great orgasms, as well as better sleep, improved mood, and decreased stress. Basically, it's a delight. There are many to enjoy: sleek internal vibrators, rabbit vibrators, clitoral stimulators that fit in the palm of your hand. And then there are wand massagers. Known for their rumbly, mighty external vibration, they're appreciated equally by people who get off quick and by people who need extra stimulation.
We made ours because we love the control a wand provides—but we wanted more. One end of the Double-Sided Wand Vibrator is the ultimate wonder-ball wand for external massage. The other end is slim for targeted stimulation. Each side features eight different pulsating patterns with varying intensities. And yes, we also wanted it to look like something you'd leave on your nightstand as a functional objet d'art, if that's your thing.
Every detail is deliberate and precise, but we'd be lying if we said that using the vibrator gives us the sensation we thought it would. The truth is: It still shocks us. We've tried a lot of vibrators—this one packs serious power and delivers deep pleasure.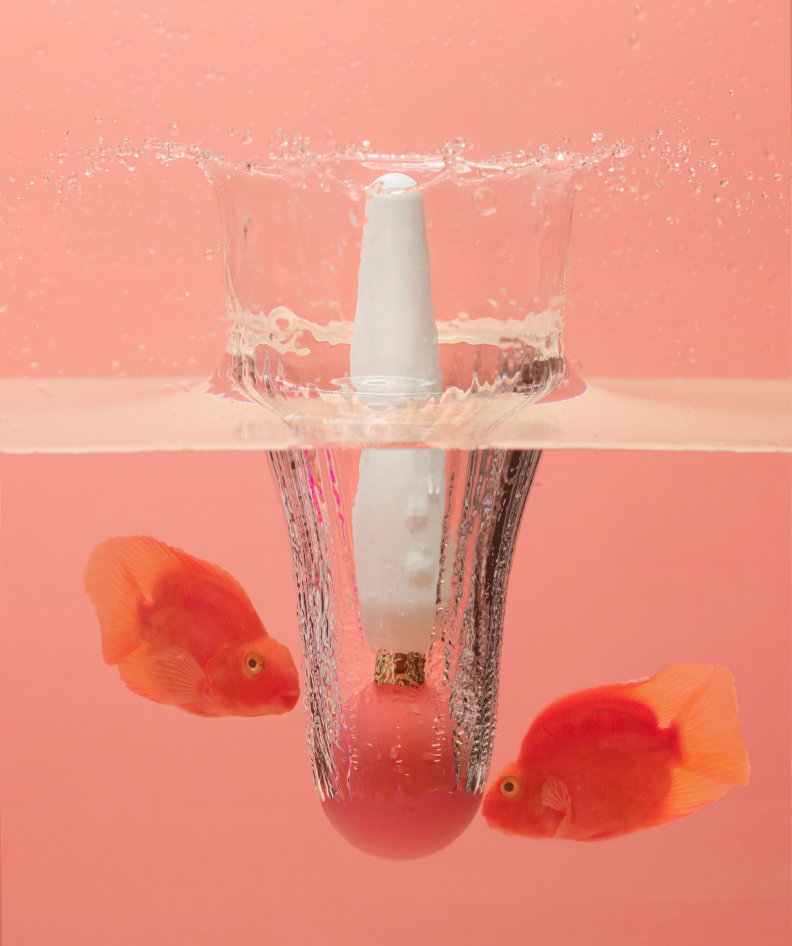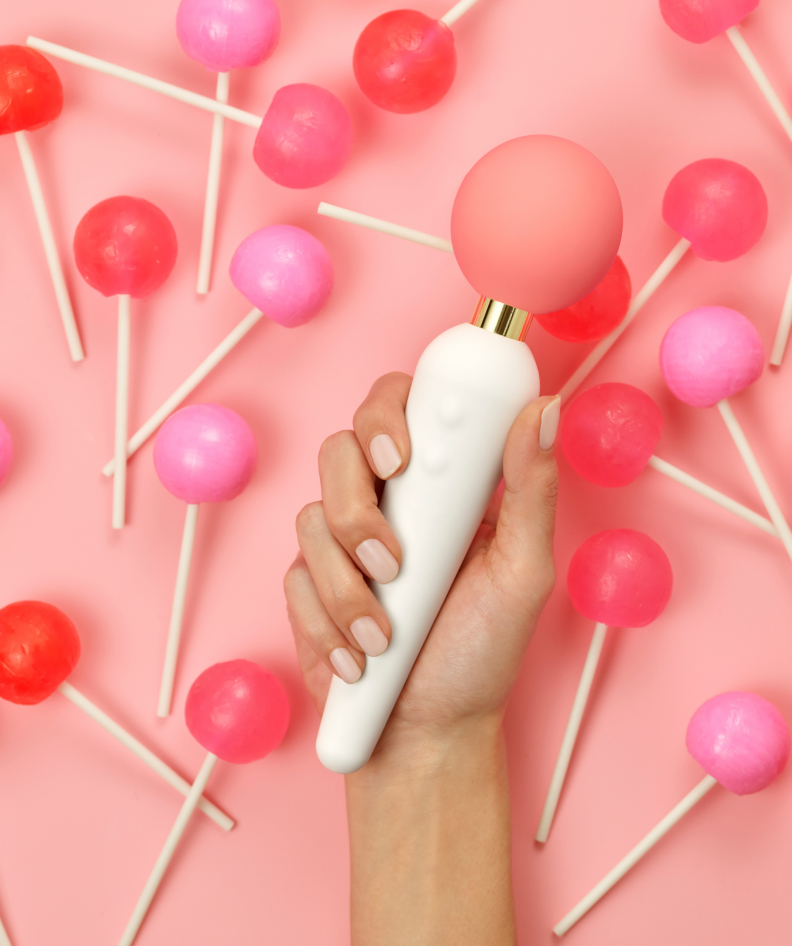 The Double-Sided Wand Vibrator in Action
We didn't just listen to our own desires—we listened to yours. They were, unsurprisingly, aligned. This vibrator is designed for safe bath and shower play—it can be submerged for up to thirty minutes in water up to one meter (approximately three feet) deep. It has a trusty travel lock and a rechargeable battery with an LED display (the least sexy but most practical detail).
For visual learners, a PG video: Hit the play button to see how the vibrator fits into your hand, how it moves and bends, and how it functions.
Hello, Wonder Ball
The powerful and firm end delivers rumbly, massaging vibrations in eight pulsating patterns that vary in intensity. Just hold the slim end of the vibrator and use the wand to massage your vulva and external clitoris. (This alone is enough to get you off.)
Flip It
The other side of the toy has another eight pulsating patterns: It's designed for more-precise, targeted vibration of the external clitoris. When you reverse the wand in your hand—resting the base of your hand against the metal collar, with the wonder ball toward your wrist—you'll find that your thumb reaches the buttons as comfortably as it did in the other direction. In other words: It's pretty intuitive once you're holding it.
Explore
The slim end is also designed for exploration of the vaginal opening—use it to penetrate one to three inches. It's soft and bendy; it feels especially good pressed against the vagina's front wall. We recommend incorporating a water-based lubricant into your routine. It brings a whole new feel.
Charge Ahead
Nothing will kill your vibe like your vibrator battery dying in the heat of the moment. Which is why we designed an LED battery display into ours: Each light indicates fifteen minutes of time left on the clock. Four lights mean you've got an about an hour; one light means you have fifteen minutes. And crucially, you don't need batteries. You just use the included USB cable and a charging port.