A Foam Rolling Workout for Better Sex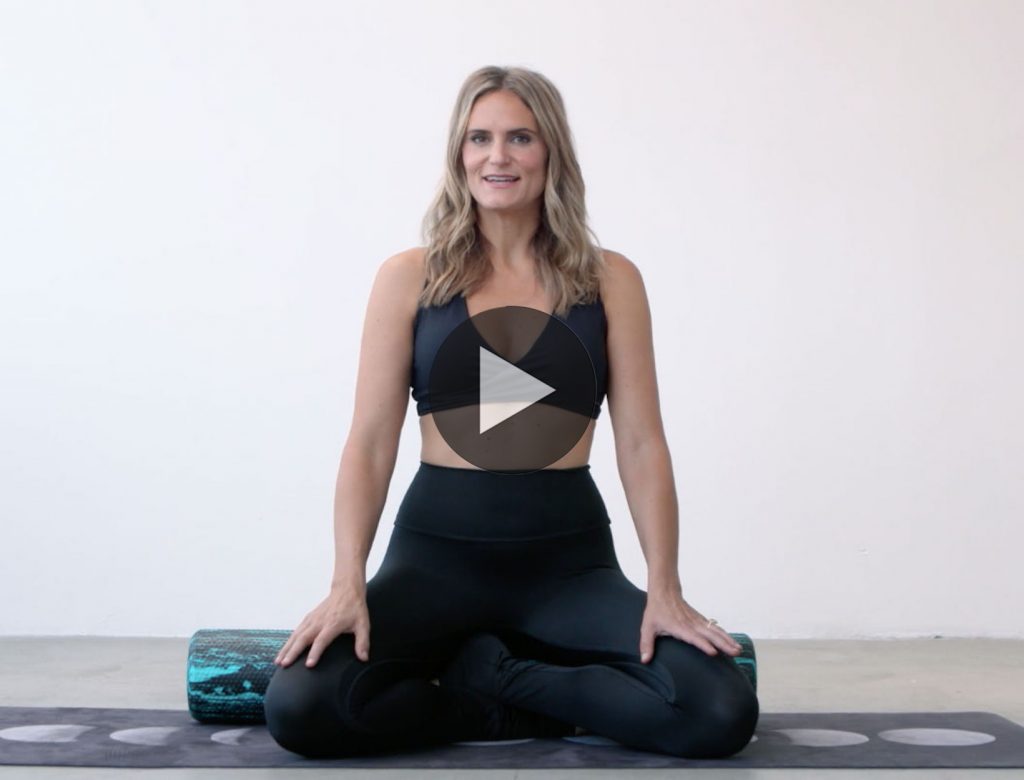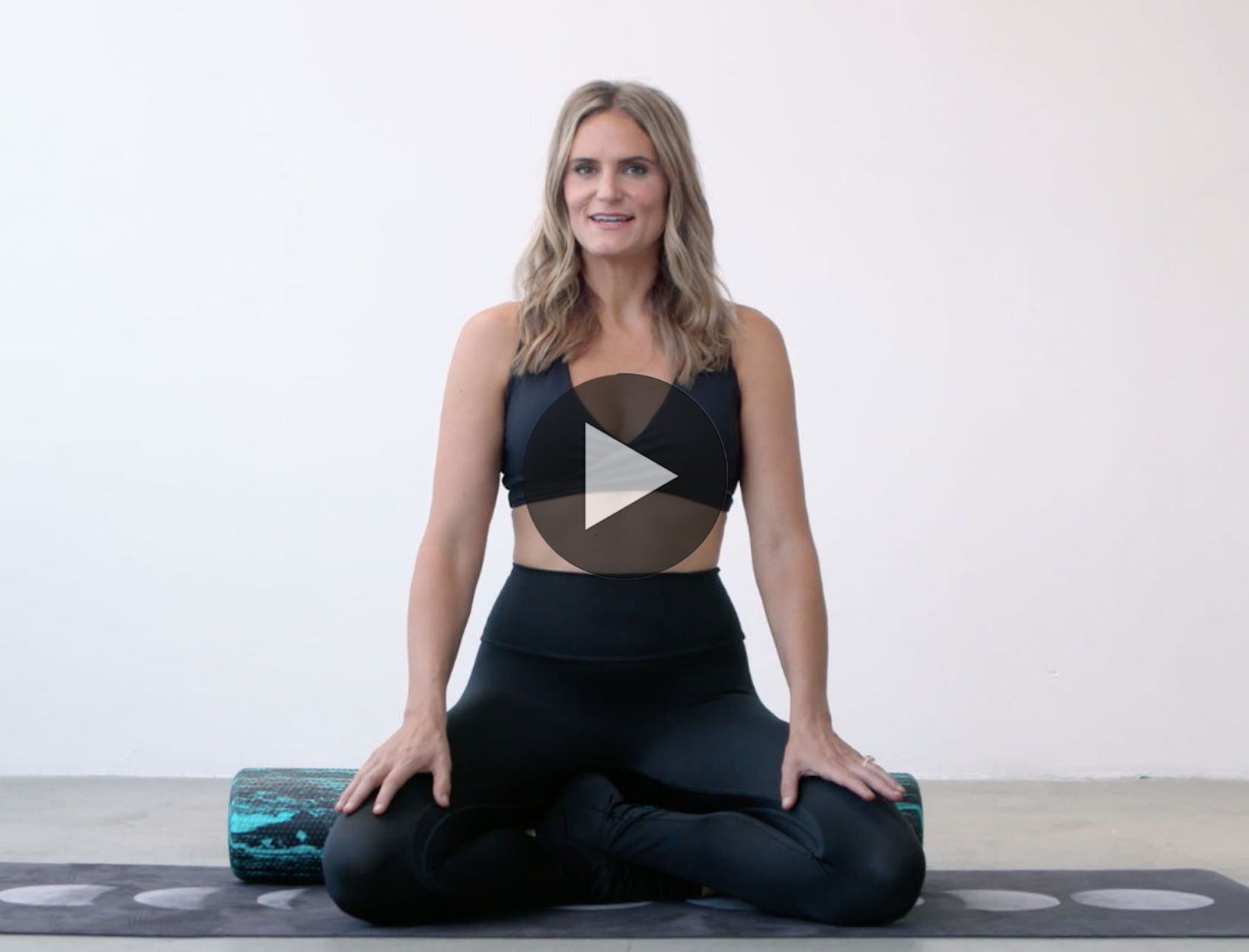 A foam rolling session with body-alignment specialist Lauren Roxburgh usually goes like this: We come in with an issue (tightness, tension, soreness, you name it), and we leave feeling balanced and a million times more flexible than when we arrived. The key, says Roxburgh, is reconnecting with an important muscle—the pelvic floor.
A strong pelvic floor is important for our overall well-being—it plays a role in urinary incontinence—and it can also affect how we experience intimacy and pleasure, says Roxburgh. "When you have a weak pelvic floor, it's much harder to connect to your body or experience sex in the most fulfilling way possible," she says. In this video, Roxburgh shows us a unique routine she's developed that she's found can engage the muscles of the pelvic floor.
For those interested in learning more about the pelvic floor, Roxburgh's new book, The Power Source, is out this spring, and you can preorder it now.
A Q&A with Lauren Roxburgh
Q
What does it mean to have a weak pelvic floor? What causes it?
A
The pelvic floor is a group of muscles that attaches to the bones at the bottom of your pelvis. These muscles form a hammock across the base of your pelvis that supports the internal organs above it. Many people hold stress and tension in the pelvic floor, and over time it can become tight, overexhausted, or even painful from being stuck in a contracted or clutching state. This could mean less pleasure and connection to the body during sex, and it can also contribute to a weaker core and a less lifted bottom.
The weakness makes everything around the base of the core and the butt muscles tight, which prevents you from activating those muscles effectively. Some clues that your pelvic floor may be weak are incontinence, lower back pain, pain during sex, and the inability to orgasm.
---
Q
What does it mean to release the pelvic floor?
A
Creating elasticity of the muscles and tissues is a key component to restoring your pelvic floor. Because some people may have a chronically tight or contracted pelvic floor, releasing it is important for strengthening it. This means the ability to contract and also to relax—being able to expand and open those muscles will help build deep foundational strength. Kegels are a good example and another way to release and strengthen the pelvic floor.
---
Q
How does having a strong pelvic floor improve sex?
A
Releasing and strengthening the pelvic floor can allow you to relax that area when you're having sex so that you can feel the rest of your body more instead of being stuck in your head. That subconscious squeezing can also make your nervous system more uptight. Releasing the pelvic floor and connecting with it through stretching and breathing can help us relax, release stress, and create a sense of grounding.
Breathing creates length, strength, and flexibility in the pelvic floor. When you breathe in, your lungs open up and your diaphragm pushes down into your organs. Your organs push down into your pelvic floor, helping the hammock of muscles open and expand.
Breathing also helps calm the nervous system. The calmer you are, the less clutched and tight you are and the more flexible and sensual you become. A sense of calm brings you into the present moment and allows you to feel more pleasure and use your senses instead of rushing through it. Strengthening the pelvic floor helps you enjoy the whole experience of intimacy, mentally and physically.
---
Q
How often should you do this routine to experience results?
A
Try to incorporate the better-sex foam rolling routine into your weekly rolling practice. Ideally, add it into your routine at least three or four days a week.
Adding five to ten minutes of rebounding to your routine may also help strengthen the pelvic floor. Bouncing helps activate and build healthy tone in the pelvic floor and core. This paired with a regular rolling practice can yield greater results.
---
---
This article is for informational purposes only, even if and to the extent that it features the advice of physicians and medical practitioners. This article is not, nor is it intended to be, a substitute for professional medical advice, diagnosis, or treatment and should never be relied upon for specific medical advice. The views expressed in this article are the views of the expert and do not necessarily represent the views of goop.