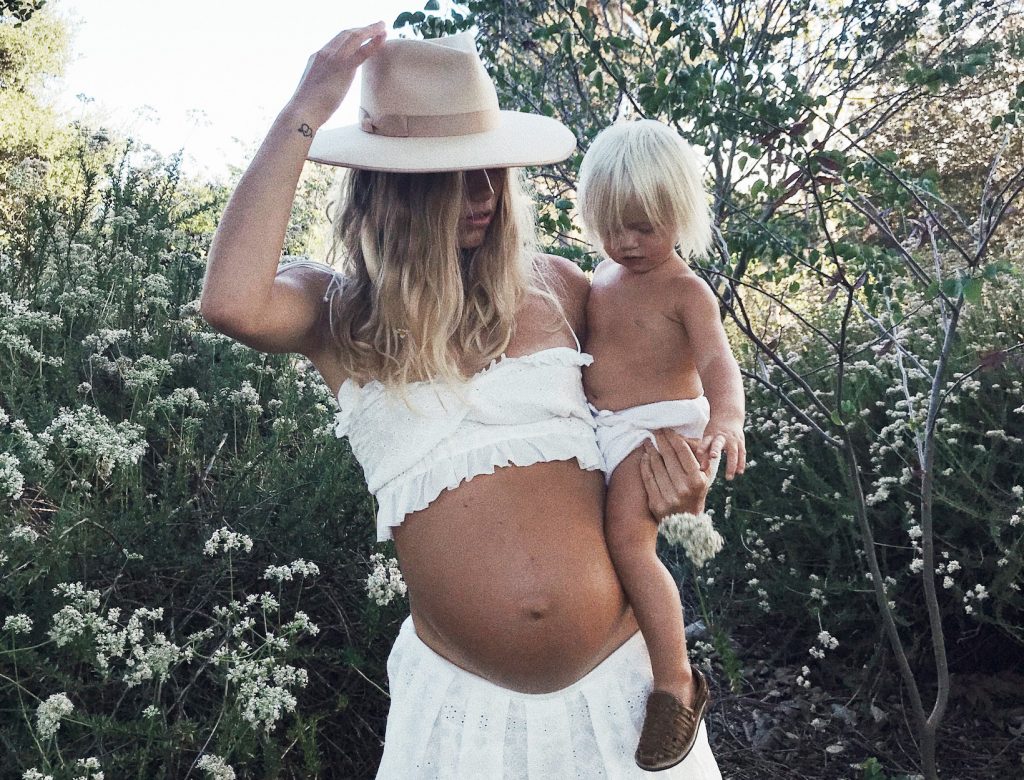 Complementary and Alternative Approaches to Boosting Fertility
Getting pregnant, or even thinking about getting pregnant, can be one of life's most thrilling—and stressful—experiences, particularly if you're trying to get a handle on your fertility. Jill Blakeway—a clinical herbalist and doctor of acupuncture and Chinese medicine—helps her patients at the YinOva Center in New York City navigate the many lifestyle, dietary, complementary, and alternative approaches to supporting reproductive health. (She's also the coauthor of Making Babies: A Proven 3-Month Program for Maximum Fertility.)
Blakeway's primary mechanism for providing holistical support for patients and their partners is identifying potential roadblocks to conception. It's highly individual; and some paths are supported by biomedicine research and some by more anecdotal evidence. But in her two decades of experience, Blakeway has identified a toolbox that every woman can pull from to optimize reproductive health—and sanity throughout the process. Blakeway reminds her patients that you don't have to be stress-free to get pregnant (no one would ever be pregnant if that was the case). So, "Don't stress about being stressed," Blakeway says. "Give yourself permission to do one thing a day to get you're mind off of getting pregnant!"
We rounded out Blakeway's advice with some of the resources and apps that goop staffers have found helpful pre-pregnancy.
Fertility Resources
Lifestyle and Dietary Approaches
I approach diagnosing each of my patients through the lens of Chinese and holistic medicine. It's important to identify the specific issues of each individual coming in, in addition to looking at their significant other. When I meet with a couple, I try to identify any imbalances or lifestyle issues that are stacking up against them. There are a few things that can be beneficial for anyone wanting to boost their fertility, such as:
Complementary and Alternative Therapies
Chinese herbal medicine and other supplemental therapies have proven successful for women trying to conceive. Chinese medicine has been used for over 2,000 years to enhance fertility, and for a good reason—it works! I use acupuncture in conjunction with Chinese herbal medicine and various other methods to prepare women to conceive. It's important to remember that while these methods can be very helpful, there is no single, sure-fire way to get pregnant.
Resources and Support
Getting pregnant can be very stressful, especially for women who are struggling with infertility. Because of that, support during this time is essential. Many of those who are struggling remain quiet about their issues, and may not even tell even their families or close friends. A lot of the women we see at the center are also struggling with issues of perfectionism. We remind them that they don't have to be perfect—no one is—and we coach them through it with love.
There are a variety of ways a patient can be supported during this time. For example:
Techniques and Tracking Fertility
Tracking your fertility on apps or with devices can be extremely helpful in conceiving. I'm a fan of using basal body temperature, and I've found that apps that track your discharge can also be helpful.
Male Fertility
Male fertility is an issue and discussion that often goes unaddressed. It's important to explore since a male's lifestyle choices can have a big impact on a patient's chances of conceiving.
Emotional and Psychological Approaches
Many women who are struggling with infertility experience stress. Even before patients start to try to get pregnant, they may already feel pressure from outside sources asking when they're going to have a baby, etc. Given the heightened feelings and anxiety often involved in conception, getting the emotional support you need is key. As previously mentioned, support groups or therapy can be extremely helpful. When searching for a therapist, try to find someone who understands the pressures of infertility.
And give yourself permission to do daily activities that reduce your stress and are fun. Acupuncture is a method that's proven very helpful in decreasing stress for many. Try to pick up one stress-relieving activity a day, whether that's yoga, meditation, walking, or whatever helps take your mind off of it. Remember, we're all a little stressed, so don't get stressed about being stressed! You don't have to be completely stress-free to get pregnant. That said, we are programmed, from an evolutionary perspective to have fewer babies in times of famine and war. Sadly, we mimic those conditions in our modern lives too well, so reducing stress can be very helpful.
Jill Blakeway, LAc, DACM, is an acupuncturist and clinical herbalist who specializes in fertility and Chinese medicine. In 1999, Blakeway founded the YinOva Center, an alternative health service for women in New York City, where she remains the clinic director alongside her husband. Blakeway is the co-author of Making Babies: A Proven 3-Month Program for Maximum Fertility and The Fertility Plan: A Proven Three-Month Programme to Help You Conceive Naturally. Prior to developing her own practice, Blakeway worked in hospitals and founded the acupuncture program at the NYU Lutheran Medical Center. In addition to her practice, she teaches gynecology and obstetrics at the Pacific College of Oriental Medicine in San Diego.
The views expressed in this article intend to highlight alternative studies. They are the views of the expert and do not necessarily represent the views of goop. This article is for informational purposes only, even if and to the extent that it features the advice of physicians and medical practitioners. This article is not, nor is it intended to be, a substitute for professional medical advice, diagnosis, or treatment and should never be relied upon for specific medical advice.
Related: Fertility