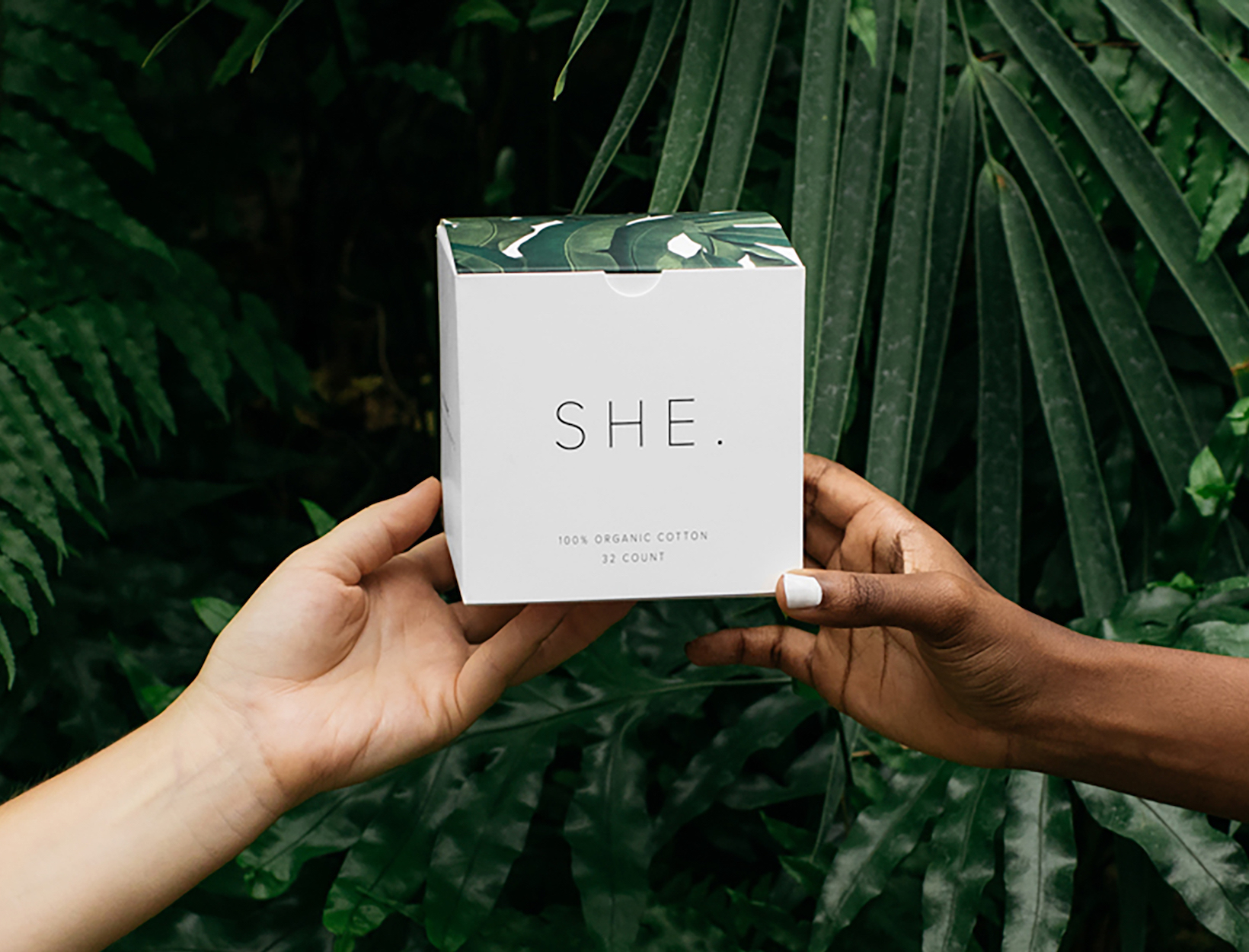 Clean, Nontoxic—and
Brilliantly Designed—Tampons
Just as many of us have switched our diets, home-cleaning, and beauty routines to be as organic, transparently labeled, and free of known toxins as possible, we've made the same move in feminine care. Indeed, many of the same chemicals we avoid in beauty, food, personal-care, and home-care products—from artificial fragrance to dioxin—show up in conventionally made tampons and pads. And because feminine-care products are classified as medical devices, manufacturers are not required to disclose what's in their products.
But we have to admit that we first tried these because we were utterly dazzled by the visuals. The palm-frond-printed box is so pretty, we feel not just comfortable adding it to the bathroom-shelf landscape/décor but thrilled. The organic cotton tampons inside also happen to be sleek, super easy to use, and surefire, even during heavy cycles. They're organic, biodegradable, and BPA- and fragrance-free, with full label transparency—all critical benchmarks for anyone looking to go clean with their feminine care.