3 Causes of Pain during Sex—and How to Address Them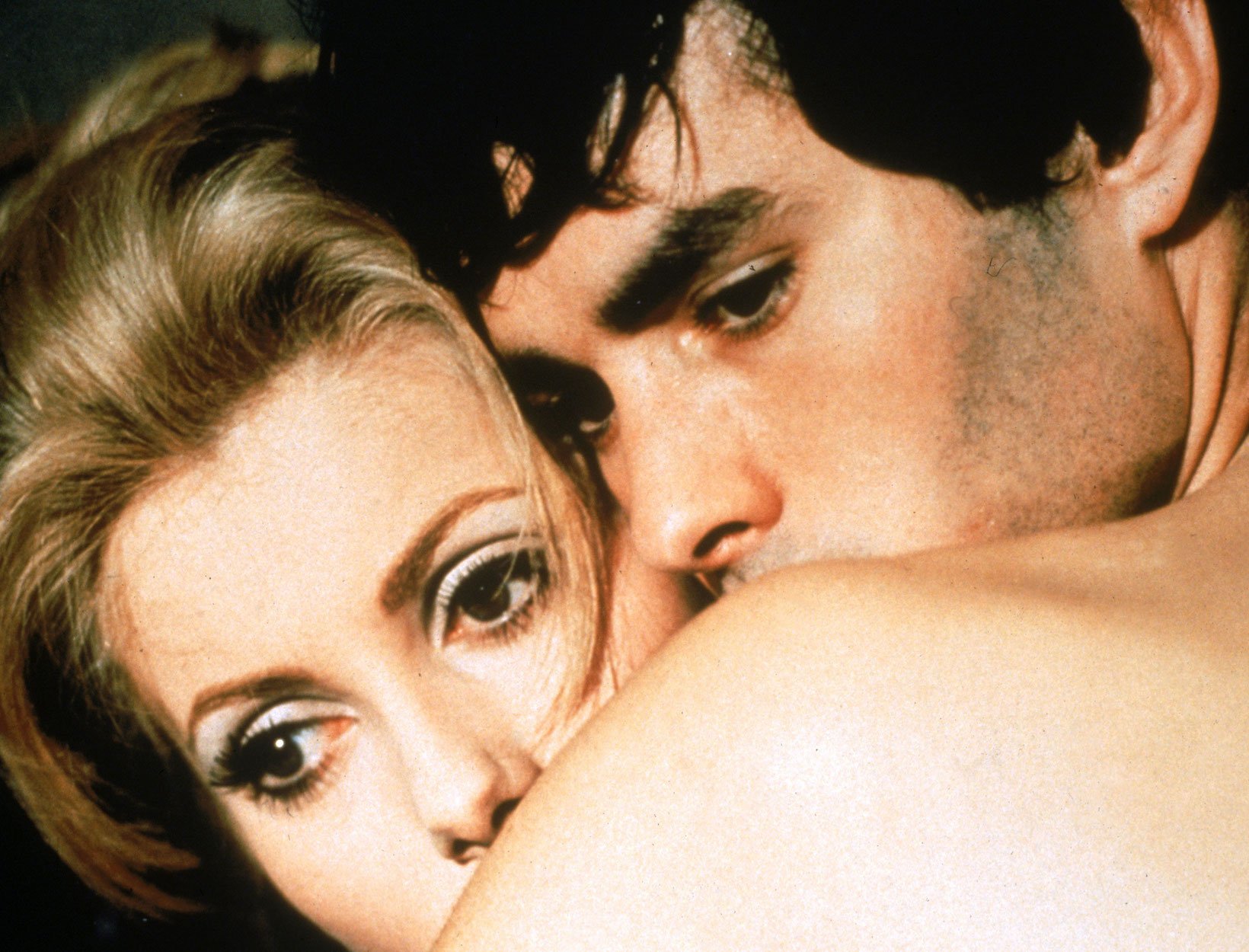 When sex is painful—and discomfort keeps you from feeling pleasure—you naturally want less of it. And that can lead to feeling ashamed and isolated. But as a practicing sexologist and therapist, I can tell you: You are not alone in experiencing this, you are not to blame, and there are ways to minimize or alleviate it, depending on the cause. Here are a few. As always, consult your doctor if you have any pain or discomfort during sex.
1. Lack of lubrication can increase pain during penetrative sex. This can happen for various reasons, including hormonal fluctuations during your menstrual cycle, perimenopause, and menopause.
What can help: Use good clean lube. There are so many great options to help give you a pleasurable slip.
Lark

Love Organic Personal Lubricantgoop, $27

This water-based lube is safe to use with latex and polyisoprene condoms—and it's made with botanicals like peony root and passionflower.

SHOP NOW
2. Vaginismus is when the vaginal walls tighten up immediately before penetration or are clenched all the time, causing pain during sex. (This is different from vulvodynia symptoms, which can occur at any time are are not necessarily due to a stimulus, like a penis.) Vaginismus can be the result of a sexual trauma—a time when you didn't have autonomy over your body while having sex. So it may not happen in direct response to the person you're having sex with, but it can: Consciously or subconsciously, you may not feel emotionally secure in your relationship, and your body can respond by tightening the vaginal walls.
What can help: Talk with a licensed sexologist (or sex therapist) and your gynecologist, because there can be both psychological and medical causes at the root of the issue.
To help clear some of the psychological causes of vaginismus, I use a short yet powerful writing practice with couples that I adapted from Urban Tantra by Barbara Carellas. When done regularly, I've seen it help clear fears and feelings of resentment (that relationships can trigger) and vastly improve vaginismus symptoms, because our physical bodies and our emotions are intricately connected. Ask yourself four simple questions: What am I sad about? What am I mad about? What am I scared of? What am I grateful for? Doing this once a week is a great place to start.
Oral stimulation and other nonpenetrative sex exploration can bring you pleasure when vaginal sex is temporarily painful. This could be a great time to explore all the erogenous parts of your body. You can also try anal sex if that's something you and your partner want to explore.
Vaginal dilators are commonly used to treat vaginismus. They gently massage the vaginal walls to help the muscles relax. Some vaginal dilator sets offer several dildo-like devices of varying sizes (you can swap for a larger size as your pelvic muscles relax), and others come with a single wand that gradually expands internally—at your own pace.
3. Endometriosis occurs when tissue similar to the lining of the uterus grows on the outside of the uterus instead of on the inside, where it normally does. This tissue sheds blood that stays around the outside of the uterus and hardens. If the hardened tissue is indirectly agitated—through deep penetrative sex, particularly when the A-spot and cervix are being stimulated—it can cause pain throughout the pelvic area that may last for minutes, hours, or days. (Note: Not every woman with endometriosis experiences pain with sex; everyone is different.)
What can help: Talk to your doctor about your pain. Laparoscopic surgery to remove this extra layer of tissue can reduce symptoms.
Use a vulval or clitoral vibrator—plus your favorite lube—and find time for self-pleasure. It's so important to carve out this space as our bodies go through different phases in our lives. Set the mood and take your time: Turn down the lights, light the candles, turn on the music, dress in sensual clothes, and slowly please yourself. You deserve it.
Editors' Picks: Vulval and Clitoral Vibrators
LELO

Ora 3 Vibratorgoop, $179

Ora 3's unique nub—under its soft silicone surface—rotates and vibrates to mimic the pleasurable feeling of a partner's tongue.

SHOP NOW

goop Wellness

Viva la Vulva Vibratorgoop, $98

A gentle clitoral stimulator that builds arousal for deeply satisfying orgasms.

SHOP NOW

Tabu

The Pearlgoop, $95

This small, powerful vibrator is made with a thick layer of soft silicone that feels incredible against your vulva.

SHOP NOW
In all cases, talk with your partner. Being honest with them can help create trust and intimacy in the relationship and eliminate shame. If it's difficult for you to explain it, take them to a doctor's appointment so a professional can help.