The 9 Best Travel-Friendly Vibrators and Lubes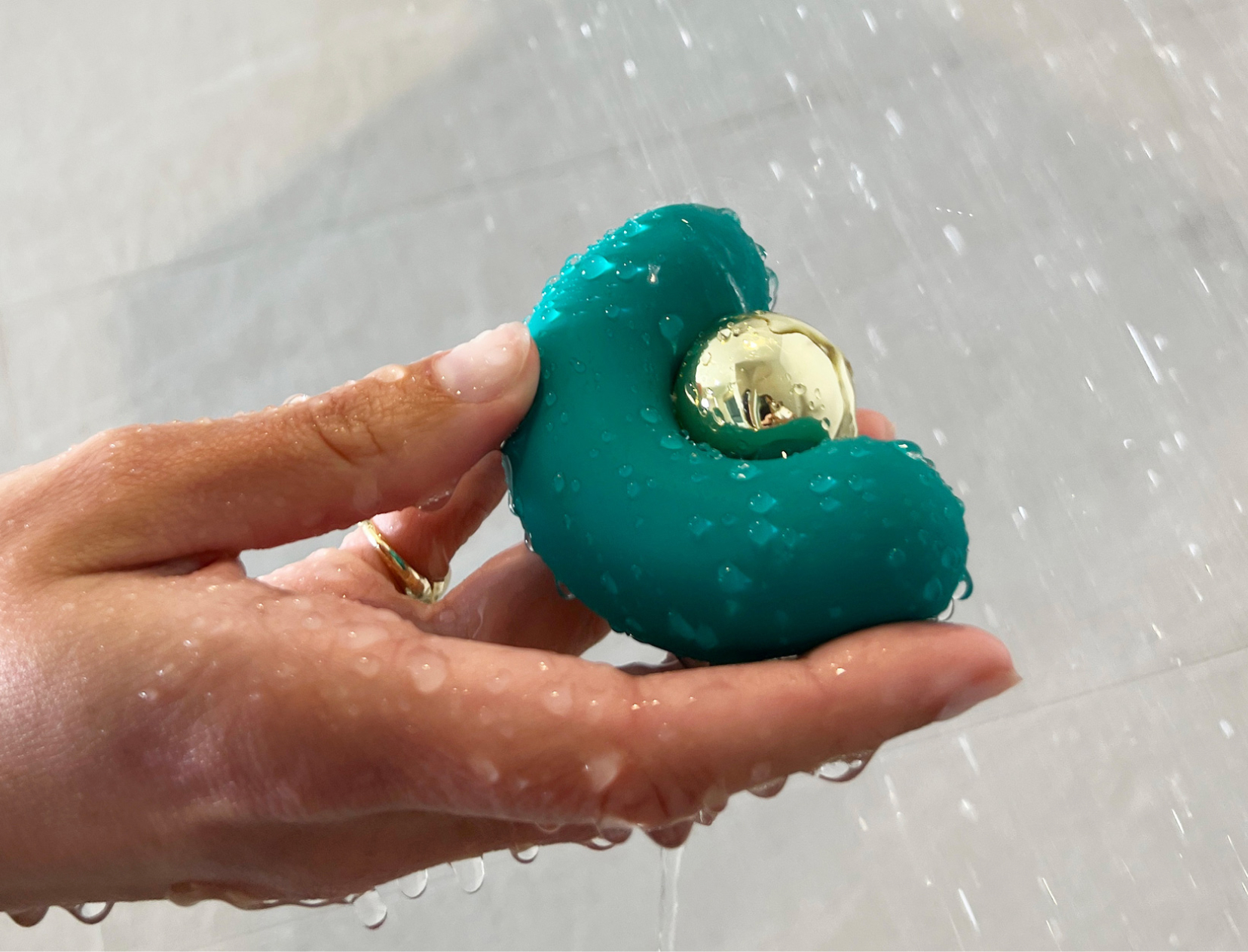 Whether sex toys are the first things you pack or the last items you squeeze in, there's a short checklist for choosing the perfect vibrator for travel: You do not want to deal with extra batteries, so rechargeable ones only. To avoid the possibility of the vibrator turning on and buzzing while it's stowed away on the flight, you'll want one that has a travel lock or travel pause feature. And if you're like us, you'll want it to be on the smaller side to maximize luggage space.
A note on batteries: Rechargeable batteries are TSA-approved for travel—most consumer electronic devices that require batteries are permitted in carry-on and checked luggage, including dry-cell, lithium-metal, and lithium-ion batteries. You may want to pack vibrators with lithium-metal or lithium-ion batteries in your carry-on, which is recommended by the FAA. If you're packing them in your checked luggage, just be sure that they're in travel mode—completely powered off and locked to prevent them from being accidentally powered on during the journey.
BEST CLITORAL VIBRATOR

This little heart is small enough to slide into your bag and has two powerful motors to fall in love with: One delivers patterns and intensities for broad or targeted sensations. The other creates a unique tapping motion that ranges from a gentle beat to intense drumming. You can play with each motor combined or independently, which gives you lots of vibrations to explore (100 combined sensations, if you want to be precise). And the heart shape gives you subtle curves to play with, too.
Lubes and Sex Serums
Lubes and sex serums can add an extra dose of pleasure to any vacation-sex adventures. (We recommend pairing whichever sex toy you choose with a clean, water-based lube.) These sleek bottles can easily slide into your toiletry bag, purse, or wherever you choose. Plus, they're both below TSA's 3.4-ounce or 100-milliliter limit.
THE SEX SERUM

Made with aloe, chamomile, ginseng, horny goat weed, and hempseed extracts, Personal Fav's Whet is a light, water-based sex serum infused with arousing ingredients that give slip without the stickiness. You need just a few pumps for wherever and however you want to play.

Personal Fav

Whet Plant-Based Sex Serum

goop, $24

SHOP ON GOOP

THE FLAVORED LUBE

This chic bottle adds a nice touch to your travel kit (or wherever you stash it). It's formulated with hydrating hyaluronic acid, L-arginine, and botanical extracts. A few spritzes of Glissant's Sea Salt & Caramel Water-Based Lube adds another layer to your vacation play.

Glissant

Sea Salt & Caramel Water-Based Lube

goop, $55

SHOP ON GOOP