The Allure of Blended Orgasms (and How to Experience One)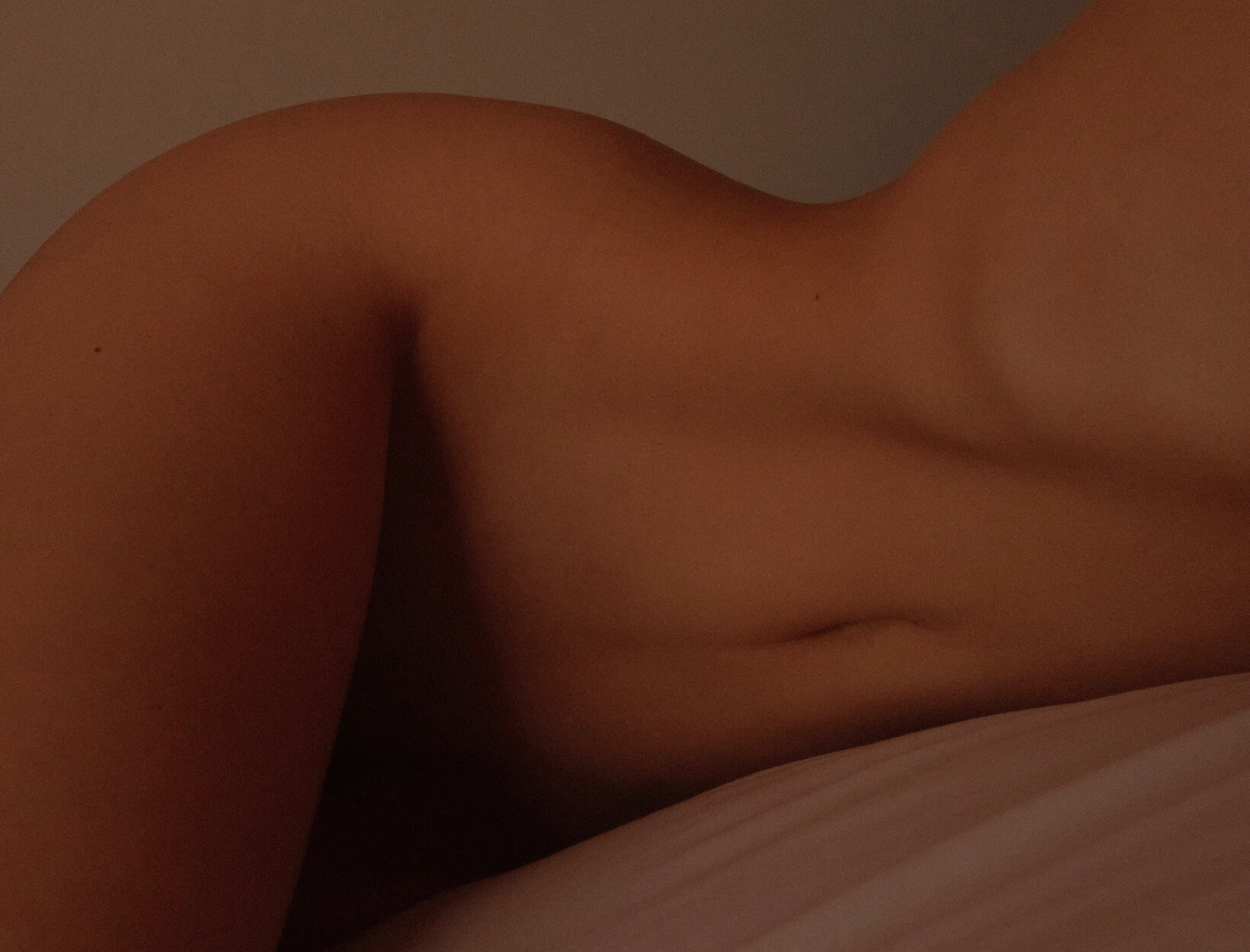 Photo courtesy of Julia Benore
When you hear someone rave about a rabbit vibrator, what they're really saying is: They love blended orgasms.
Blended orgasms happen when you stimulate two or more erogenous zones at once to climax. That could mean starting with a spot that most often leads to orgasm—like your external clitoris—and then building arousal by simultaneously applying vibration or pressure somewhere else that feels good, like your nipples or your G-spot. It's that combined climax that creates an intense blended orgasm.
The best rabbit vibrators work by delivering the experience of two powerful sex toys at the same time. You insert the penetrating arm for G-spot stimulation while a second, shorter part of the toy rests on top of your clitoris to stimulate it externally.
Some dual-stimulation devices have that classic bunny-ears look. Other innovations involve air-pulsing heads, finger-stroke-like motors, and adjustable shapes to find your perfect fit. Here, we've listed our favorites, which are all waterproof and made with body-safe silicone.
1
THE BEST CLASSIC RABBIT VIBRATORS
Ina 3 is powerful, well designed, and free of bells and whistles. You won't have to worry about noise—it's super quiet—and it has 10 vibration patterns and 10 intensity levels to play with.
Nova 2 has an ergonomic grip, which allows you to control the device comfortably from any angle. The flexibility of the shorter head makes it easier to maintain contact with your clitoris while you move the longer head in and out of your body. Each independent motor can be controlled either by using the buttons on the handle or by connecting your phone to the We-Vibe app.
BONUS POINTS:
A COUPLES' SET

An idea for your next night in together: We-Vibe's Date Night Set. This two-piece vibrator kit includes Nova 2 and Pivot—a vibrating penis ring. Soft and stretchy, Pivot can be worn during penetrative sex, and like Nova 2, it can be controlled manually or with the We-Vibe app.
2

THE RABBIT WITH FINGERLIKE MASSAGE

Ida Wave's insertable head stimulates the G-spot using a circular motion—it feels like a partner's fingers—while the larger head presses against the clitoris with satisfying vibration. It's the most compact rabbit vibrator on this list, which makes it easy to slip into your bag for overnight and weekend trips.
3

THE RABBIT WITH AN ADJUSTABLE SHAPE

The Artist is colorful, sleek, and designed to be totally customizable. First, you find the best fit for your body by moving the adjustable heads into place. Then you find the vibration combination that works best for you. (The Artist has two independent motors—one in each arm.) As you gradually build from warm-up to climax, give the Artist's handle a squeeze: Sensors along the side of the device seamlessly adjust its vibration intensity so you don't have to fuss with buttons.
4

THE RABBIT VIBRATOR FOR G-SPOT OR PROSTATE STIMULATION

XO is designed to work for all body types. The internal head features a bulbous vibrating tip for broader G-spot or prostate penetration. And the external head is made with contoured ridges that rest on the clitoris or perineum. We recommend rocking and grinding your body against the device (rather than thrusting) to get the most out of its unique shape.
5

THE AIR-PULSING
RABBIT VIBRATOR
(WITH CRUISE CONTROL)

What sets Enigma apart from all the other rabbits? It's the air-pulsing head that fits around your clitoris to produce a tingling, sucking sensation while the insertable head vibrates against the G-spot. This vibrator also has cruise control technology: It senses how hard you're pressing it against your body and adjusts its intensity level to maintain consistent vibration.