3 Audio Erotica Apps for Fuller, Stronger Orgasms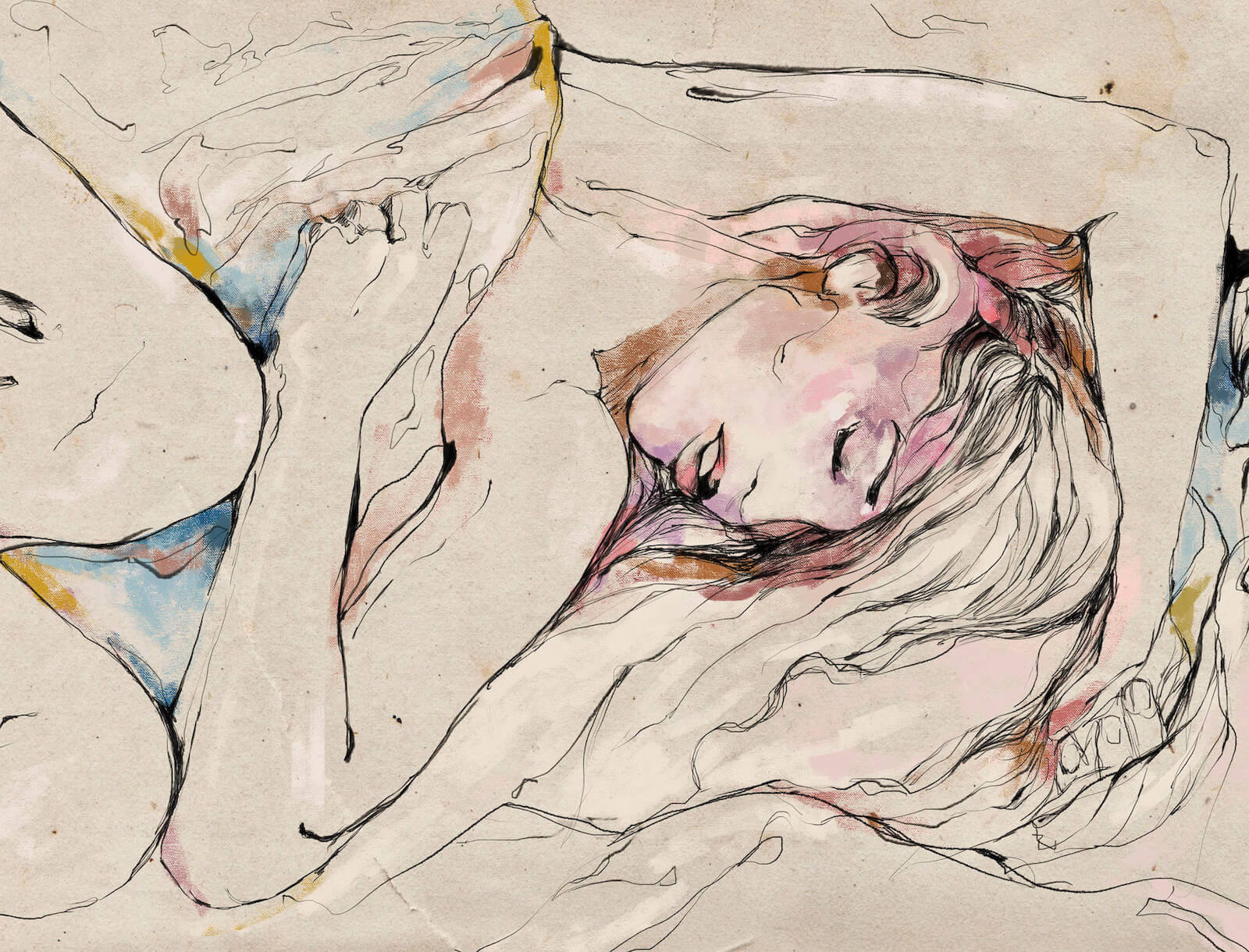 There are orgasms you squeak through just to get the job done. And then there are full, powerful orgasms that arrive because you're fully turned on and engaged with your body.
For the latter, especially if you're playing solo, it's worth taking your time and diving deep into your imagination. Or leaning on a little external support. Audio erotica is an increasingly appealing medium, as thoughtful new female-founded apps take center stage: Tuning in to erotic audio stories can be totally transportive, like reading a good romance novel or listening to a partner talk dirty over the phone. And because all you have to do is press play, you're free to massage, masturbate, or reach for your favorite sex toy.
1
Dipsea
from $4.99 a month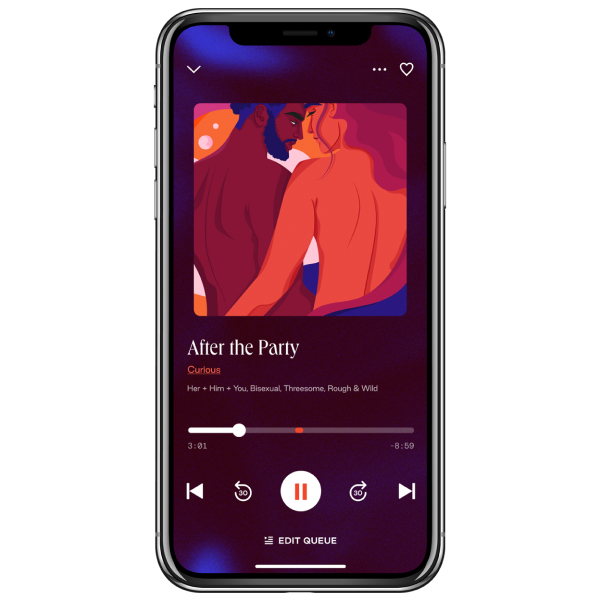 Dipsea's audio erotica focuses on narrative stories; each one is like a well-produced romance novel audiobook. It's a solid pick if you think a good storyline—and well-developed tension—makes things sexier. In any given story, you'll follow one narrator's fantasies and romantic encounters, from first meetings to intense hookups and second chances at love. And if you find one character or storyline particularly hot, chances are there are a few podcast-style follow-up episodes to come back to next time.
Dipsea's short stories are 10 to 20 minutes, generally, and they're cleverly written, so even the buildup turns you on. But if you're coming in hot and want to jump straight to the action, the audio has a little orange dot to mark where things start getting steamy. (Go on, skip ahead.)
Other options on the app: guided self-touch, erotic breathwork, written erotica, and—for after you've finished—quiet audios, like the sound of rain and a crackling fire to help you wind down and drift off.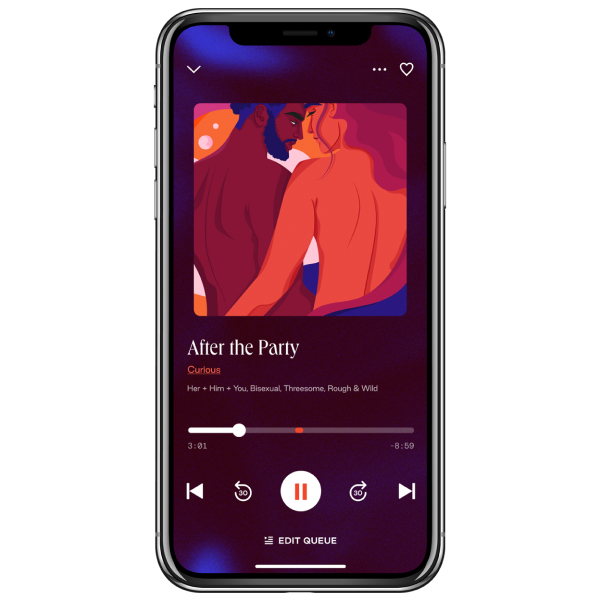 2
Quinn
$4.99 a month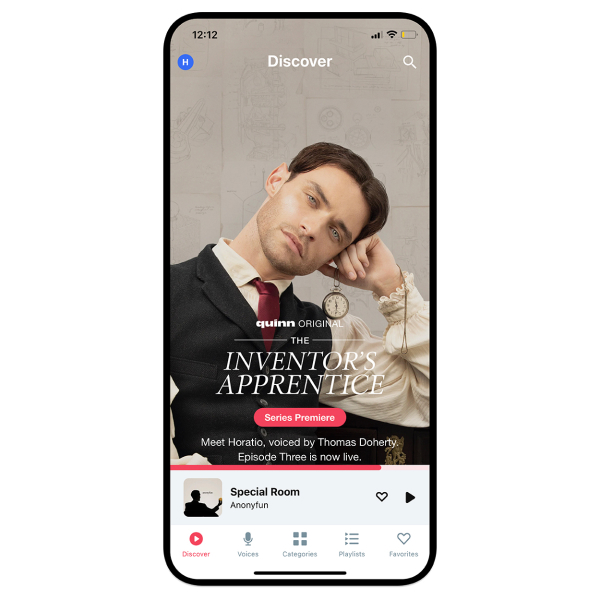 Quinn's quick and dirty audios are made by individual creators who record and upload their stories to the platform. (It's like the Spotify of audio porn.) Some creators focus on solo stories; others, on episodic sagas. In many of them, it feels like they're talking dirty directly to you—as your doting partner, a demanding dom, or a hot hookup.
Search by audio porn category (maybe you'll explore praise kinks, edging, threesomes, LGBTQ themes, or guided masturbation) or by your favorite voices (British accents, anybody?), or click into Quinn-curated playlists that pull together stories from across the app on a particular theme (role play, phone sex, lust at first sight…).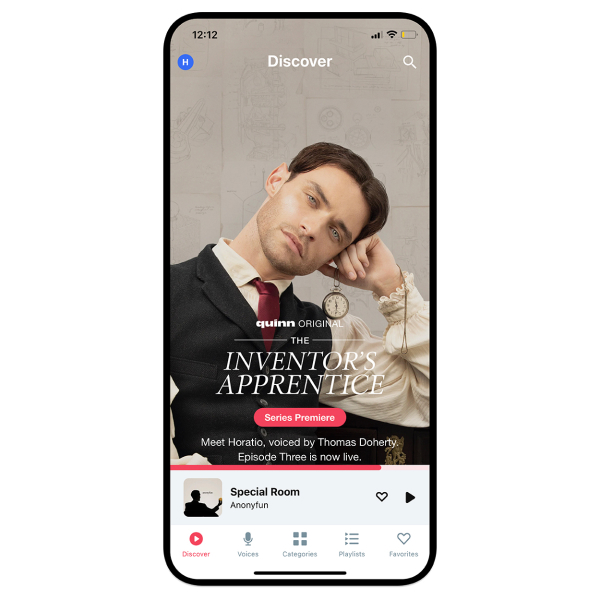 3
Guided by Glow
from $47.99 a year
Guided by Glow's mindfulness-based audio erotica functions like guided meditation. You'll start with a body scan, deep breaths, or some other practice in present-moment awareness. Each audio is set to meditative music and moves at a slow, soothing pace. But once you're solidly centered in your body, it's clear that this is porn: You're guided through erotic stories and imagined sexual scenarios, from romantic morning sex to bondage, wax play, and chakra-opening energetic exchanges.