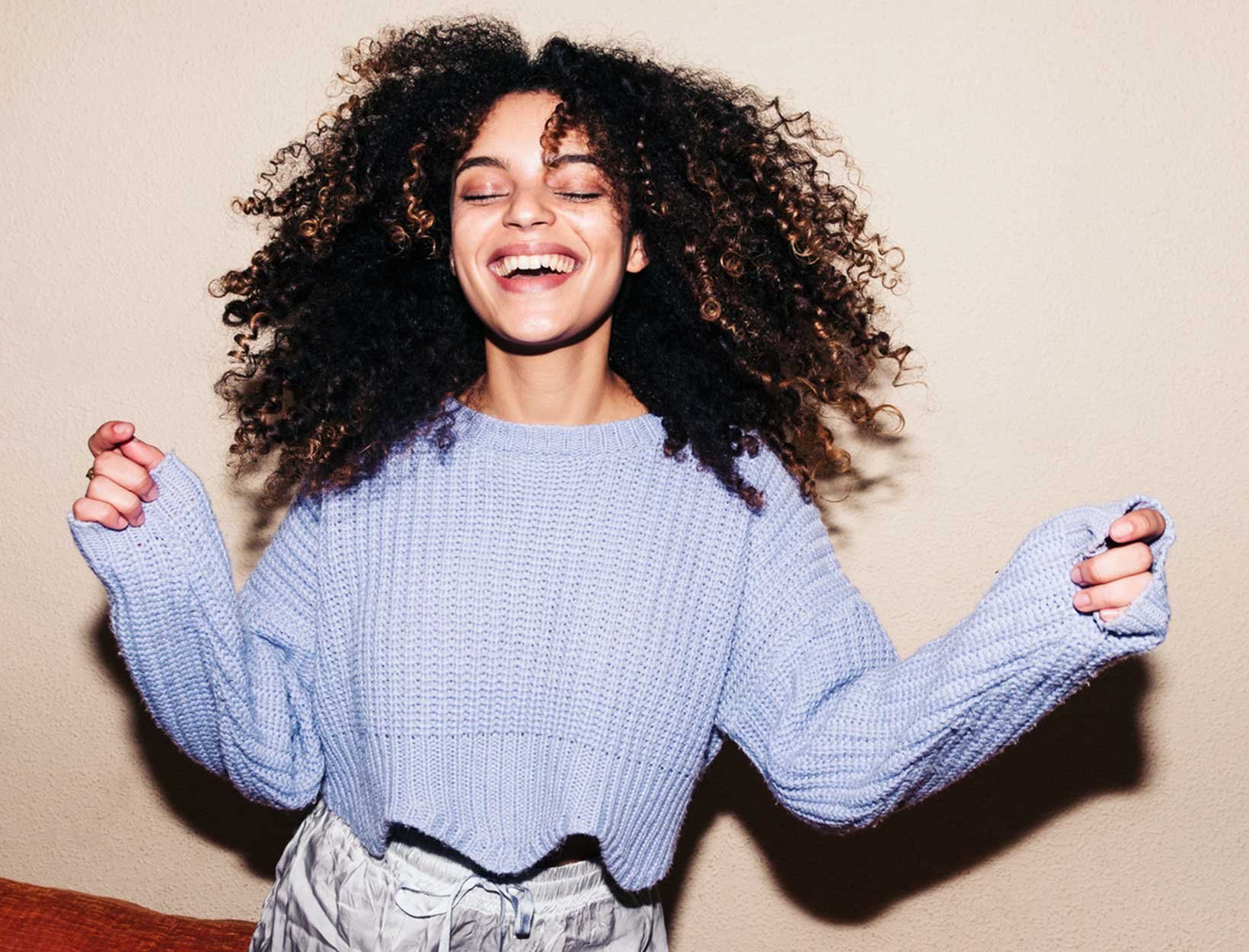 A Social Toolkit for Virtual Gatherings, Clubs, and Connection
A Social Toolkit for Virtual Gatherings,
Clubs, and Connection
Whether you're holed up with a partner and kids or in the company of a pet (or a houseplant collection), we're all feeling the absence left by our wider circles. Until the time comes when we can safely meet a friend for coffee or drop by a neighbor's BBQ, here's how we're keeping our social lives intact.
TECH SUPPORT
With texts and phone calls increasing tenfold, your standard modes of communication can start to feel more utilitarian than personal. There are a handful of creative apps and services that bring back some of the surprise and nuance of IRL interaction.
Marco Polo

Think of this app as a mashup of the convenience of WhatsApp and the intimacy of FaceTime: It allows you to leave your contacts video "notes" whenever you're free and vice versa. When schedules or different time zones make a full-on video call tricky, it's surprising how comforting it is to see and hear a friend's facial expressions and vocal quirks, even if it's just in a thirty-second message to let you know what she thought of the Tiger King finale.

JQBX

Music has been a major source of comfort throughout this experience. And while swapping playlists with faraway loved ones will never get old, this Spotify add-on takes it a step further. It lets you create or join a "room" where everyone takes turns playing songs for everyone else in real time. (If you ever used the dearly departed turntable.fm back in the day, it's a similar concept.)

Quarantine Chat

Remember when we used to strike up conversations with strangers, not just hurry past them while maintaining at least a six-foot buffer? Scratch the chance-encounter itch by signing up to chat with other people who are homebound, all over the world. You'll get periodic phone calls (your number stays hidden) that connect you, randomly, with another person in need of a friendly ear.
CLASS IS IN SESSION
We may not all have the drive (or the time) to commit our quarantine to becoming fluent in German or perfecting a handstand, but if you're looking to feel productive, there's a happy middle ground.
Book Club

Those of us who were book club members in our prequarantine lives are kicking ourselves for ever taking those monthly meetups for granted. But transitioning to (or starting) a remote version is a cinch—and bonus: no dispute over whose turn it is to host. Gather your most literary pals, line up a conversation-sparking read (consider ordering from your local indie bookstore), schedule a Zoom, and BYO refreshments. And if you'd like to connect with a larger group, we've just launched our first official goop Book Club. The first book we're reading is C Pam Zhang's How Much of These Hills Is Gold, and we'd love for you to join us.

Cooking Lesson

Always wanted to master your grandma's dumpling-folding technique or learn your brother-in-law's secret lasagna recipe? Ask your most culinarily skilled loved ones to host a live "cooking show" where they prepare a favorite dish and you follow along in your own kitchen.

Short-Story Contest

Indulge your creativity and your competitive side with a friendly writing challenge. Everyone gets a predetermined amount of time to write a short story based on the same prompt. Then, after you've all read one another's work, you vote on a winner.
YOU'RE INVITED
Spring babies, graduationless graduates, and families separated by distance are all figuring out how best to celebrate in household isolation. Don't postpone the festivities: A pull-out-all-the-stops party is possible—and jovial—over Wi-Fi.
Game Night

If you weren't a big games person before all this, self-isolating might turn you into one. We love the all-ages-friendly strategy of Codenames, which translates seamlessly from physical cards to digital ones, but we highly encourage DIY game-making: For a goop staffer's recent birthday, friends shared a PowerPoint doc featuring riffs on the Newlywed Game (in which players see how well they know factoids like the birthday girl's favorite color) and What Do You Meme? (which involves captioning funny photos and letting the honoree pick the winner).

Cocktail Party

Take a page from quarantine Ina Garten and pour yourself a drink. Better yet, invite your friends to join you (digitally). Challenge everyone to create a signature cocktail with whatever ingredients they have on hand—we'll be sipping a cucumber-mint cooler made with Ketel One Botanical. And use the whole thing as an excuse to resurface something sparkly from the back of your closet.

Talent Show

Yes, you read that correctly: A talent show, like the ones you might remember from elementary school or summer camp, serves as a remedy to the social-distancing doldrums. Musical performances, dance routines, poetry readings, and weird skills are welcome—the more outlandish, the better. (Knowing your audience is watching through a laptop makes the stage fright a little easier to swallow.)

Small Business Gift Exchange

Give your dearest-but-not-nearest a special delivery to look forward to besides bulk groceries and TP with a Secret Santa–style gift swap. Set a price range, draw names, and round up everyone's mailing addresses. The twist? Big retailers and national chains are off-limits—instead, look to small brands and local businesses offering online orders for inspiration. Once everything's arrived, host an unboxing party via video.
---
We hope you enjoy the book recommended here. Our goal is to suggest only things we love and think you might, as well. We also like transparency, so, full disclosure: We may collect a share of sales or other compensation if you purchase through the external link on this page.