Two Professional Matchmakers Tell Us Their Secrets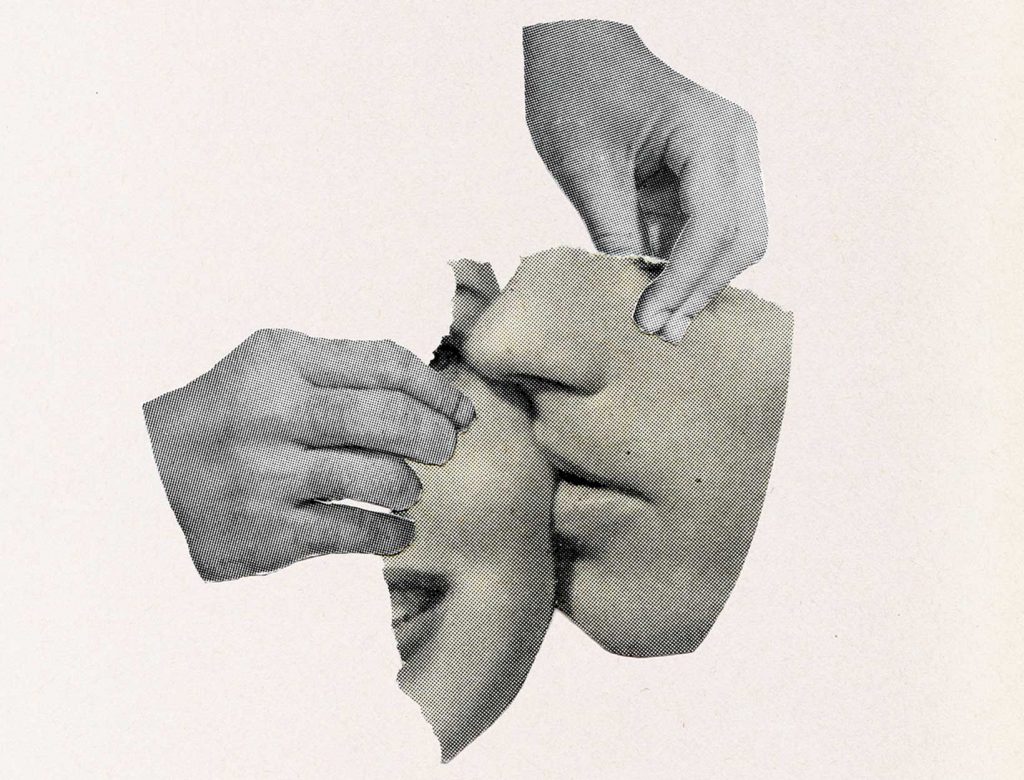 Photo courtesy of Richard Vergez
The setup: Almost all of us have been on one side of this social ritual at least once. And to live through it is to know firsthand how awkward it really is. The crucial mistake amateur matchmakers typically make, explain professional matchmakers Greta Tufvesson and Nikki Lewis, is setting up two single people you know simply because they're two single people you know. No one is to blame, of course. Our social networks are limited, and this formula can lead to a lot of pressure for a connection likely built on pretty shallow compatibilities.
So in 2014, Tufvesson and Lewis set about creating the opposite: a network of people who wanted to be set up, a network large enough to be thoughtful and meaningful but small enough to ensure that the two women knew every member personally. The result is called The Bevy, and it's fascinating, even simply on an anthropological level, to hear the founders talk about their practiced machinations honed over years of successes. And because they are in the business of orchestrating good first dates, they also have some helpful data and advice to share on that subject, too.
(If you have more dating questions, bring them to goop Lab in LA or New York—we'll be hosting Tufvesson and Lewis for live chats.)
A Q&A with Greta Tufvesson and Nikki Lewis
Q
How does your matchmaking process begin?
A
Lewis: We keep it methodical. Everyone has to send in a bio so we learn the basics: How old are you, what do you do, where did you go to school, why are you writing to us? And we ask them to send recent photos. Are you who you say you are? From there, if we think you would be a good fit for us, we'll follow up with a meeting.
Tufvesson: In that bio, we want to make sure people have realistic expectations and the right intentions. That's really important. Obviously, you have to date in order to find that person, but this is not a place for just dating. It's for people who want to be in long-term monogamous relationships.
Lewis: After that first meeting, if all goes well, we'll send a really in-depth questionnaire that asks questions we didn't ask during the interview. Everything from allergies to sex drive to your relationship with your parents. We try to delve into the psyche a little bit. Who inspires you? What's your idea of happiness? It's a self-discovery thing. When people fill it out, they feel really good afterward, like "Wow, I really needed to do that for myself." Especially when you're looking for a partner, it's hard. I still haven't filled it out for myself yet.
Tufvesson: Because you know you're entering this for romantic reasons and because there's the prescreening, there are no unanswered questions. When you're going out on a date or to dinner with someone, it's not because you want new friends.
---
Q
Once you decide you're going to take someone on as a client, what happens next?
A
Lewis: We work with men as our paying clients—at the moment, they're all looking to date women—and almost all of them come to us through referrals. For women, it's a free membership club. While we are working for the men, we get to know every woman who's a member and take them out to drinks or coffee. If we think we have a good match within our current membership, we might tell them about the guy on the spot or give them a call later on, saying, "Hey, what do you think about this?" It's really one at a time. It's not a revolving door of dates for anyone. It's slow dating, really getting to know one person at a time and seeing whether there might be something there.
---
Q
When you think you might have a match, do you connect them? How does that process work?
A
Tufvesson: We'll either give them a call or shoot them a text or an email to say, "I have someone to tell you about." Then we connect with them. We tell them everything we would want to know about that client—where they're from, where they went to school, if they're divorced, single, whatever. And we explain a little bit about this person's character and why we think they would be a good fit. We don't share the last names on either side, and we don't share pictures. Your privacy is protected, which is unique—each person just gets our description of the other person.
We're a full-service concierge, so we coordinate their schedules, pick the place, and send an email bcc'ing both parties, with only their first names and their phone numbers, saying, "You're meeting at Fig & Olive on Thursday at 7:30 for drinks."
We typically do drinks for the first date. We don't go for trendiest place in the city; instead, it's always a place that is comfortable and has a good ambiance. When meeting someone casually, picking a place can be kind of uncomfortable and can create a lot of unnecessary back and forth before you've ever met.
---
Q
What happens after the first date?
A
Lewis: We collect feedback from both sides, which is something you don't get in real-world dating. It's an opportunity for you to find out if there's something that you're doing that's turning your date off. Maybe you're talking too much about your ex; maybe you didn't hold the door open for her. It could be bad breath. There's nothing we haven't heard. It's great for us to hear whether it was a match or it wasn't—or if it was an almost match except for this one thing. Our members really appreciate honesty. We might get a text after: "Hey, why didn't I hear back from him? Is it something I did?" And we'll respond, "Well, actually, it might have been. Give me a call."
---
Q
If the date doesn't go well, do you help communicate rejection to both parties?
A
Tufvesson: It depends on the person. Some people don't feel comfortable having that awkward conversation, but we're all adults. We're very transparent, and we like to be black-and-white—that way, there's no ghosting or wondering what's going on. We're honest without being mean.
---
Q
If the first date goes well, what happens next?
A
Lewis: We stay back and keep our distance.
Tufvesson: And we can be as involved or as uninvolved as they want. Our members are always welcome to call us. I spend a lot of time on the phone, needless to say.
---
Q
What have you learned about first dates from the surveys?
A
Tufvesson: One thing that always surprises me is that men really value eye contact. I've had many clients say, "She had a hard time looking me in the eye." It's a very intimate thing, and it's really important for both parties. So if you can't get that eye contact, it might not be a good fit. That said, these dates are blind, and both women and men get nervous if they think the person is attractive. If you feel any sort of chemistry or spark, look at them in the eyes.
The other thing that we also tell both the men and the women is that the date should be a dialogue. I tell the men to ask a lot of questions—about her profession or her family or her goals. Men can get nervous on a first date and try to sell themselves, in a way, so they end up trying to impress her by talking about themselves rather than asking about her. That's a mistake.
Lewis: Each side should be doing 50 percent of the talking.
---
Q
What advice do you give to your male clients before the first date?
A
Tufvesson: I always say show up at the restaurant about fifteen minutes early, especially if you've never been there, so you can get the lay of the land and feel comfortable in the space. We try to pick places that aren't three people deep at the bar; we always recommend sitting at the bar because it's a little bit more intimate than sitting at a table across from each other. Get there a little early, find a seat, and maybe even order a drink just so when she walks in, you're already basically in your living room. There is a level of comfort.
---
Q
What's the best way to approach setting up people you know?
A
Lewis: When your friend sets you up with another friend, there's that fear that if it doesn't work out, you're going to upset your friend who made that introduction.
Tufvesson: Some advice I give to people is to not just set people up based on commonalities, like "Oh, he plays tennis and she plays tennis; they're going to be a great fit." Dig a little deeper and see how they would complement each other. People also focus too much on pedigree. "Whoa, you're perfect for each other because you both grew up in the Northeast and you both went to Princeton" or whatever. Maybe she's really into the arts and he's like a finance Ironman guy. They might actually be good for each other because they can teach each other things. And ultimately, a relationship really thrives when you can learn from each other.
---
Q
Do a lot of people try dating apps before they come to you?
A
Lewis: Some of our members have definitely tried them. A lot of the women I meet feel exasperated. A lot of our male clients really can't put profiles of themselves online like that anyway, due to the nature of who they are or their career or just general privacy issues. I did have one guy who said, "I went on Bumble for half an hour and I saw my assistant on there and I deleted everything immediately." A lot of these women really don't feel comfortable putting profiles of themselves up because of their big jobs, either. It's a scary thing.
---
Q
In the time that you've been doing this, have you noticed attitudes toward your work or dating in general have changed?
A
Lewis: When Greta and I began working in this space, dating apps didn't really exist yet. You basically had Match.com and Jdate. I have a lot of friends who met on apps around the time that these apps launched—people who are now married because of it. I'm seeing that that's not happening anymore, and people feel disgruntled. I call it the App-ocalypse: because we're going back to organic ways of meeting.
Tufvesson: People also feel like we're so consumed with technology and all the other aspects of life; they want this area to be more analog. They're having these text or virtual internet relationships and they haven't even met the person. Anyone can be witty over text because they have time to think about it and curate it, but when you're talking to someone in person, it can be totally different. You can't have genuine chemistry over text before meeting someone.
Lewis: But you can think that you do because someone can be so witty or so charming over the phone, and then you meet them, and they might actually be great. But then you kind of realize: This person is also great every other night of the week, when he goes on dates with different girls. Because ultimately this kind of guy can have a blast with himself. I tell people, "Take the time to peel away the layers. Those types of people tend to have a great time with anyone."
A sentiment I often hear from women is "I never would have swiped right on my boyfriend on an app—he wasn't what I was looking for. Until I kind of realized: Oh, he's probably exactly what I should be looking for."
---
Born in Manhattan, The Bevy cofounder Greta Tufvesson has spent the last twelve years working in the fields of fashion, hospitality, and brand consulting. She spent five years with the luxury subsidiaries of LVMH followed by a period in marketing and sales with André Balazs and Spain's top hotelier, Kike Sarasola. In 2010, Tufvesson helped launch New York's first introduction firm with an edge. Tufvesson introduced matchmaking to the social crowd of New York City. Inspired by her former companies' growth and influence, she decided to shape her own vision with The Bevy.
---
The Bevy cofounder Nikki Lewis, an NYU graduate, started her career in luxury branding and celebrity PR. Her experience in these areas led her to pursue the craft of connecting people at one of New York's top matchmaking firms. After four years, she perfected the art of the introduction and landed the title of vice president at the young age of twenty-four. Lewis's contagious personality, extensive network, and unwavering instincts and dedication led her to become widely recognized in the industry. Lewis continues to build and sustain her influential network, which will continue to grow within her own venture.