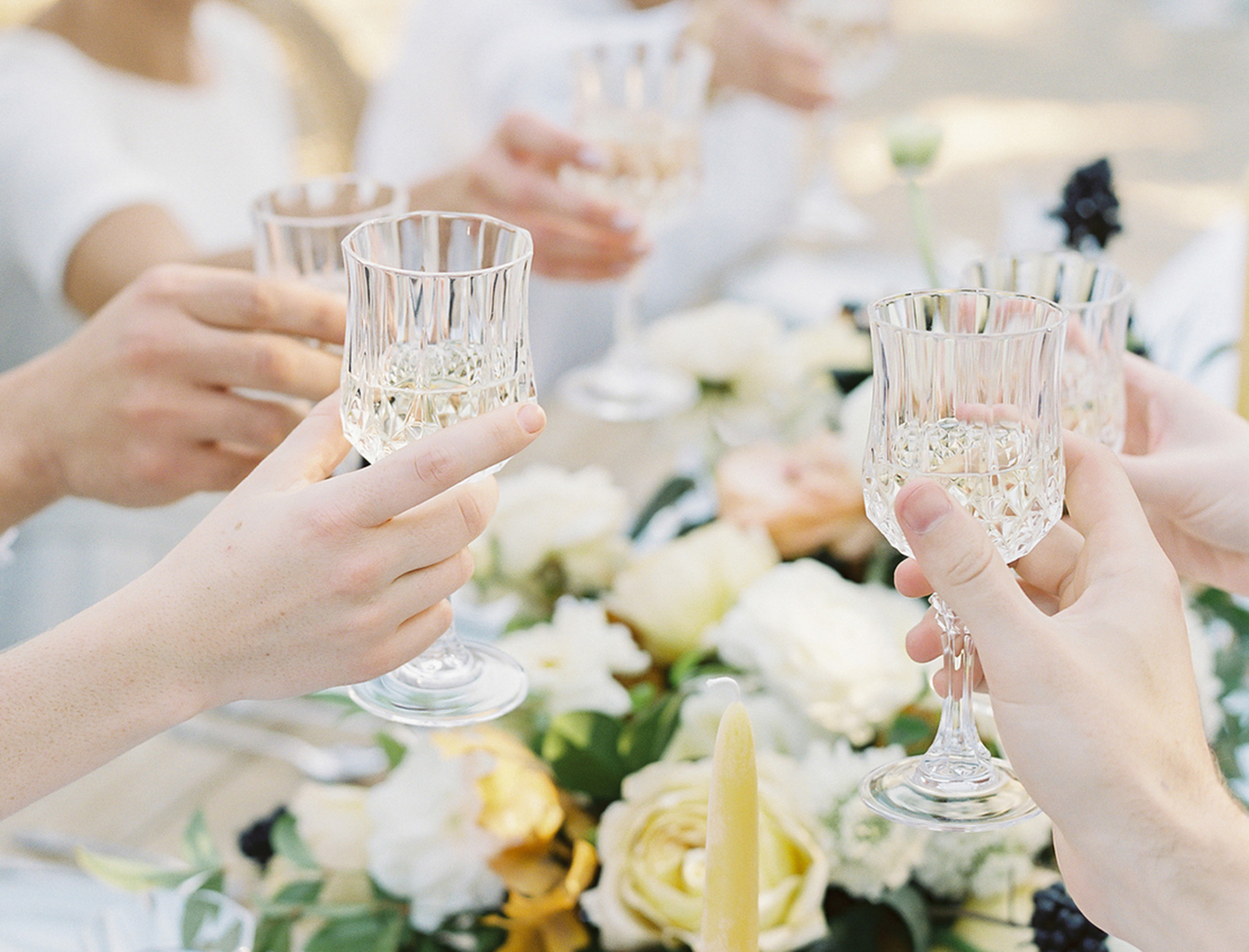 How Not to Eff Up the Toast at Your Best Friend's Wedding
Last wedding season, the brilliant Lisa Flahive and Albertina Rizzo shared their best advice for giving a wedding speech worthy of the people you love enough to speak in front of a crowd for. And while we still return to their tips each wedding season, those of us who aren't professional comedy writers have a new resource at our disposal—a Brooklyn-based startup called Speech Tank.
The concept behind Speech Tank is simple, but useful: Two unbiased, experienced writers work with you to put together a speech for any occasion, interviewing you about your story, taking a first stab, and tweaking it until it's perfect. The company's two founders are uniquely qualified for the task—Kristine Keller got her MA in Psychology (she's expert at pulling out all the good details in your history), and Marisa Polansky is a book editor and published author (count on her to get your grammar and story arc right). The result? A speech that's funny, meaningful, just the right length, and that you didn't forget to put together until the day of. And while Keller and Polansky are best known for Maid of Honor and Best Man speeches, they'll help with any public speaking event, whether it be a bar mitzvah, a eulogy, a graduation, or an award acceptance. Mazel tov! Oh, and to give a wedding gift that's as elegant and tasteful as your speech, shop our Wedding Gift Guides here.