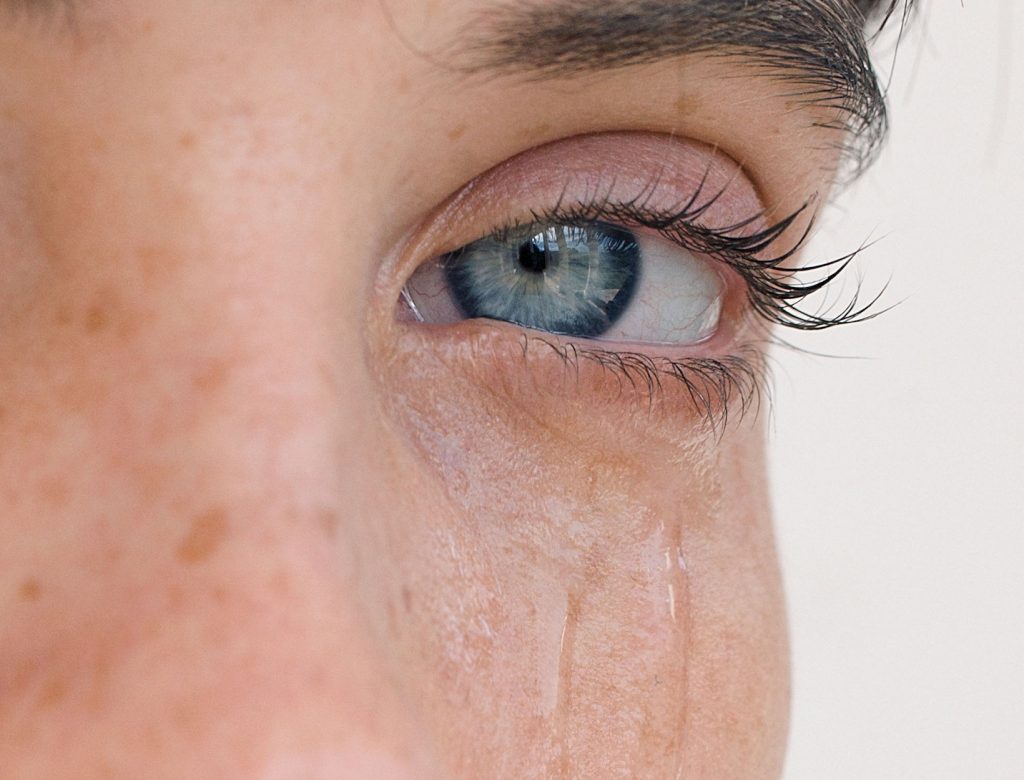 Photographed by Caroline Wood. Beauty: Ellen Presbury. RUSSH Magazine.
A Detox for Heartache
There are no rules on how to heal a broken heart—and that's exactly the problem. Those pangs of loss stretch on for—what feels like—ever, and instead of addressing them, we often bury our pain (and our issues) as deep as we can. But the energetic body is sensitive. And hidden or suppressed longing for the one that got away has present-day consequences. The survival instinct that protected you in the moment can do real damage over time.
Intuitive Jusstine Kenzer—or Psychic Girl, as clients call her—has heard to the emotional heartaches of a stream of clients. After years of spiritual study, alternative healing research, and personal exploration, Kenzer put together a meditation to detox heartache: a sort of guide on how to clear out stuck emotions, toxic exes, and dead relationships to make way for the new. (The meditation is available on her website.) We asked her for her perspective on what true love actually looks like—and the keys to unlocking and healing our emotional space.
A Q&A with Jusstine Kenzer
Q
Why is it necessary to detox our emotional space?
A
Our life is the sum of everything we've been through, and we might not even realize how much the past is affecting us—that includes our past lives and our genetic line. It's not about cutting ties but about being able to release all these energies that we have absorbed and held on to for too long. We need open space to decide what we're going to bring in next and also so that we're not so triggered by the emotions of the past. We might be hanging on to stuff that we don't even know is there.
When there's an energetic block, people go to their minds over and over again, and it's like, well, you've gone to your minds so many times, and you still don't have the answer. It's not about analyzing it. We don't have to figure out where it is to be able to let it go—that's the beautiful thing. A logical mind isn't always going to be able to process the answer.
---
Q
What stops the heart from letting go even when the mind knows it's time?
A
Ultimately, the heart wants what it wants—and it takes incredible discipline to work on changing. People think that if they get together with their soul mate, it's just going to be perfect and happily ever after. Soul mates are real, but even if you've started at the beginning of time with this person, you've both gone off and done so many different things since then. You've had all these different past lives, together and apart. In the big picture, yes, you come back together again—but not necessarily right now. Or maybe you do come together in this lifetime, but the relationship could still run its course because you would have gotten everything you need out of it.
We're really looking for a relationship where we have mutuality: What you want from that person, they want to give to you. It isn't necessarily about finding that soul mate. Find someone you have compatibility with and build an incredible life with that person.
---
Q
How does holding on to the past block us from finding love in the present?
A
On an emotional level, our mind doesn't differentiate between the present and the past. When you're seeing something that's a reminder of that person, it just hits you on an emotional level, and you have those feelings all over again. You want to get out of triggering yourself. Stop putting yourself in an emotional space in which you're just reliving everything over and over again. You want to be able to take the energy off of a relationship and bring in neutrality so you can move forward. We're all psychic—whether we recognize it or not—so if your space is full and occupied, someone who's interested in you can sense that you're not available.
---
Q
Do you think there's a way to end a relationship feeling a bit more whole?
A
It's possible. I think the more spiritually advanced you are, the more spiritually aware you are. Most people fixate on not getting what they want or on the fact that they're losing something. Most people have such a hard time with change that they go into negative thoughts versus positive ones, like: Is this a better thing for me in my life? Is this going to take me to a whole new level and help me attract a better relationship? People get caught up in what they think they want. Their physical desire takes the place of their highest self, who knows what's best with them. It just depends on where you're at in your understanding.
---
Q
How do we attract the right person into our lives?
A
It's not something you can go shopping for—like attracts like. The way you create the relationship of your dreams is by building a better relationship with yourself. You can be on dating sites with no luck, but if you're working on healing yourself, you can be at a gas station and the right person will naturally be attracted to you. Your thoughts and your feelings are what create your reality. So you're going to get more of what you want by loving yourself and not being harsh on yourself.
That's the beautiful thing about my meditation to clear your emotional space: It's a cheat sheet to healing heartache. It's like taking a shower from the inside out, so you are ready to attract what's best for you.
---
Jusstine Kenzer is a psychic healer with three decades of experience. Her mission is to find a way to help others heal matters of the heart.