A Practical Guide to Dating after Divorce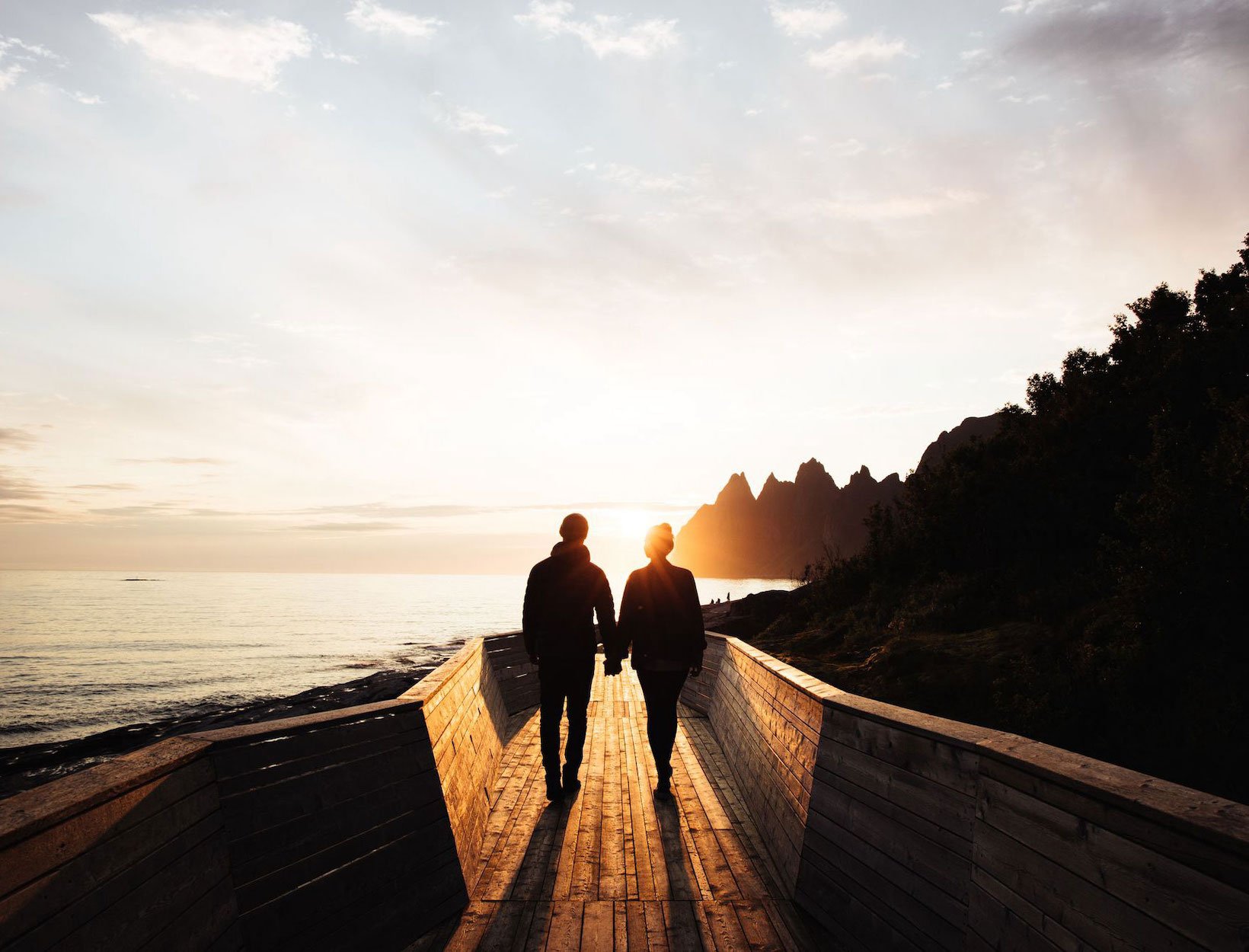 Sara Davison is a divorce and dating coach based in London.
It is widely accepted that divorce or breakup from a long-term relationship is the second most traumatic life event you can encounter. The road to recovery can be tough and far from linear. It can also be the catalyst to reappraising everything you thought you knew about love and relationships. But it's important not to lose hope of finding happiness again: It's a chance to figure out what you really want from your next relationship and take the learnings with you.
As a divorce coach, one of the most common questions I'm asked is "When will I be ready to start dating again?" The truth is there is no definitive timeline or magic formula—it's totally down to the individual and their unique set of circumstances. If you've been in a long marriage and the relationship has fizzled out over a period of time, for example, you will have already done a considerable amount of grieving while in the relationship and may be ready to start coming out at the other side. Whereas other people may have had the rug pulled from under their feet and be in shock and denial.
The important thing is that you take time out to reflect and heal. It may not have been your fault, but there will always be lessons to learn—and without taking the time to examine them, you might unknowingly repeat toxic patterns and cycles. I always advise my clients to consider not what you want from a new partner but what you need. So beyond the potential "tall, dark and handsome" list, a need could be "Well, my relationship broke down because my partner wasn't honest." So honesty becomes a high priority for a prospective new partner.
Dating after a breakup can be daunting. What's more, the rules of play are constantly evolving; it's a very different landscape than it was even five years ago.  The new normal for dating is anything but straightforward, so where you do even begin? Let's unpack the basics of dating in 2023.
THE GOOD
It's no secret that the last few years we've seen something of a divorce boom. So you're not alone—and there's a whole new world of second-time-rounders looking for love.
Because of the proliferation of dating apps, 2023 daters also are much better at articulating what they want and don't want from a partner and connecting on their own terms. They are better at setting boundaries that reflect their emotional needs as well as protecting themselves from overcommitting socially. What's more, because work-life balance has become more important, daters are prioritizing partners who create space for quality time and rest as well as trips away together.
THE BAD
You might face a choice paradox. Because so much about modern dating comes down to apps, where it seems like the pool of people is limitless, there's an illusion of limitless options. Which can mean you overlook the good while in blind pursuit of the dream. This can result in either perfectionism (raising your expectations to unrealistic heights) or a freeze response (where you don't know where to start and feel overwhelmed by the choice). The key here is expectation management. Instead of going on dates expecting to find your perfect match, focus on having fun and enjoying the ride. Think of finding love as a journey, not a destination.
You'll also likely experience ghosting, which is when someone abruptly stops all forms of communication. It's like rejection but without a sense of closure. People who ghost are usually too rude or too afraid to address their own feelings of discomfort. The good news is that this tells you all you need to know. The trick is to dust yourself off and not take it too personally. I always advise my clients to cast the net a little wider and keep conversations going with three or four people at any one time. This way, if you are ghosted, there are others you can carry on speaking with, and that dials down the feeling of rejection.
THE UGLY
Catfishing, the process of luring someone into a relationship by means of a fictional online persona, is real. If someone seems too good to be true, they usually are. Do not share personal information until you are sure you know who you are sharing it with. If someone is asking questions that make you feel uncomfortable, listen to your instincts and cut off contact. Never send money or feel pressured to share personal details.
Above all, remember that there is no pressure. You can dip your toe in the water with online apps without ever having to meet up with anyone if you don't want to. Take it one step at a time. It's a great way to build up your dating confidence and hone your radar for filtering out those who are not a good match and identifying those who are.  If you have put the work in to identify what you want and need from a partner, then you are increasing your chances of finding someone special who will make you truly happy.
Here is my practical guide to dating in 2023:
Take it at your own pace.
First and foremost, take the time to work out what you are looking for in a partner. So many of us focus on what we want (which is important, by the way!). But we totally forget to identify what we need. Set some safety nets for yourself. For example, if you know you need a partner who is kind, thoughtful, or funny, then make sure that's on your must list—and hold yourself to it.
Set your boundaries.
Write a list of your must-not-haves or deal-breakers. For example, no lying, no kids, or no smoking. Set your boundaries before you start dating and, if any of your must-not-haves show up, then deploy your self-parachute and abort. Having these safety nets in place will enable you to spot red flags early on and will protect you from falling for partners who are going to lead to unfulfilling relationships.One of my clients had "being unkind" on her must-not-have list. The first coffee date went really well, and she was excited to go to dinner the following week. She called me on her way home saying he had been really rude to the waitress and even snapped his fingers at her and raised his voice. He had walked her back to her car and tried to kiss her, but she was so conscious that his behavior was a deal-breaker for her that she told him she didn't want to see him again and drove away. She felt she had dodged a bullet and saved herself from heartbreak down the line.
Be open-minded.
Now that you have set your safety nets in place, try dating outside of your normal type. Not just your physical type but also the other parameters you may have imposed on your options. Think about this for conscious and unconscious choices. A conscious choice might be where they live, whereas an unconscious choice might be going for people who are aloof and distant or who come on strongly at first. This is particularly important if you want to break out of any unhealthy relationship habits.
Dating apps can be a great confidence-booster.
Casting the net wide will allow you practice flirting before you meet someone special. Create a profile that shows your true personality by showing your different interests ideally through images that bring them to life. Dial up the fun aspects of your personality with action shots, like playing a guitar, cooking, traveling, or sailing. Remember to stay positive about yourself. If you're struggling for inspiration, friends can be a valuable resource and often know you better than you know yourself.
Find the right app or site for you.
Online dating is a great place to start, but it's important to do your research and find the right app for you. Some sites have more of a hookup culture, whereas others are more about finding a long-term match. I always say it's important to have the right mindset; being prepared to try new things and being more adventurous will ensure you stay open to new opportunities that come your way.
Set up a video call ahead of your date.
Safeguard yourself against disappointment by speaking over video before you agree to meet up. There's nothing worse than turning up to a date only to find they look nothing like their photo. It's also a good chance to see if you feel you're a good match from first impressions.
Be extra selective when choosing a first date activity.
In the past few years, there's been a shift toward an alcohol-free first date. A short walk or a quick coffee can be perfect to see if there is chemistry. My advice is always just to be yourself when you meet. Allow your true self to shine through as the best relationships are built on trust, so it's important to be honest, as it will always come out in the end.
Don't be afraid to ask questions.
Find out what your date is looking for, too. A fun way to do this may be to chat love languages so you can identify if words of appreciation, physical touch, quality time, acts of service, or gifts are their preferred style of showing love. It will help you discover more about them, how compatible you are, and whether taking it any further has potential.
Remember that dating is not just about finding Mr. or Ms. Right—this is your chance to get out there, have some fun, and look for Mr. or Ms. Right Now. Dating can be a really empowering stepping stone to help boost your confidence and reaffirm your faith that there are people out there who are kind and emotionally intelligent. Whoever you choose to be with should bring some sparkle back into your world and make it brighter. Everyone comes into our lives for a reason, so even if it doesn't work out, you can always learn something good from it that will help you next time around. Be yourself, let your light shine bright, and enjoy your dating journey.
Sara Davison is a divorce and dating coach who offers one-to-one coaching and online breakup support groups. She is also the host of an advice podcast called Heartbreak to Happiness and can be followed on Instagram here.