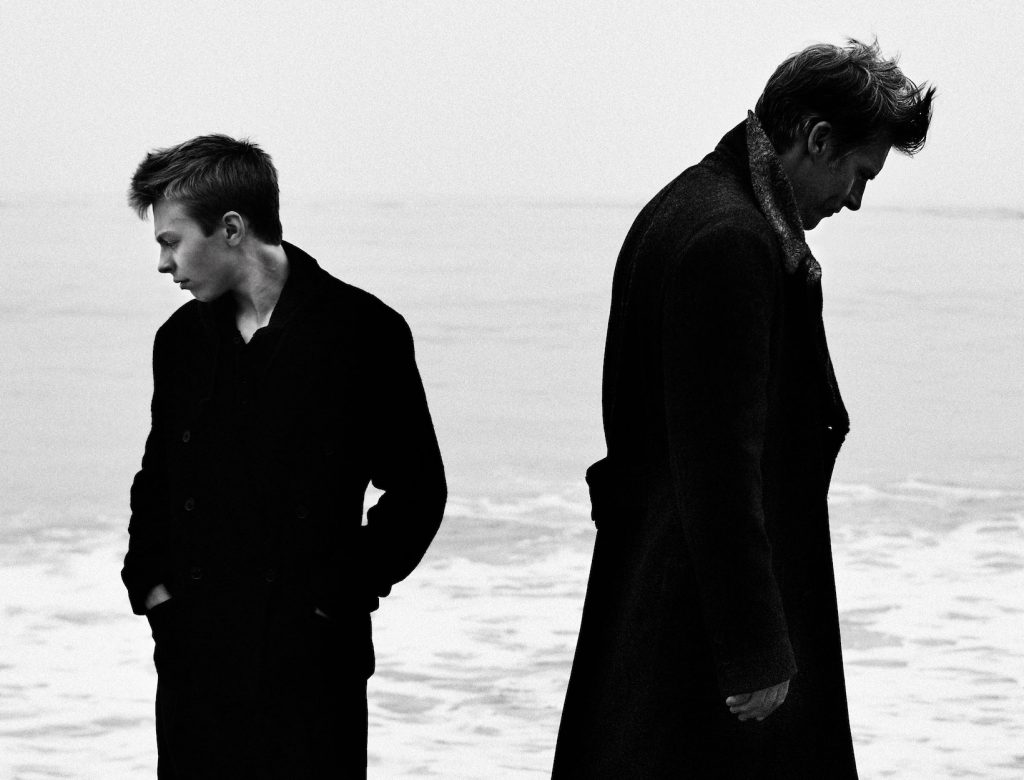 Creating a New Narrative with Your Partner
Creating a New Narrative with Your Partner
"A lot of people think existential realities are very depressing," says sex and relationship expert Eric Schneider, who has worked with men and their partners for more than thirty years. "Actually, they're very enlivening."
When it comes to the question of sustaining or nurturing intimacy in long-term relationships, Schneider's idea of a comforting reality is unusual: that relationships—no matter how stable and committed they may appear to be—can end at any moment. But that's not necessarily a bad thing.
A Q&A with Eric Schneider, MEd, DMin
Q
When couples come to you, how much of it is driven by a feeling of lack?
A
Most couples are driven to come to therapy by dissatisfaction: "Everything would be wonderful if he were different, and if he just did everything differently."
Here's the dilemma: There are existential realities that relationships buffer against. We want relationships to provide us with unconditional love and acceptance. We want them to be filled with unbridled passion and ecstasy, and we want them to be emotionally intimate, and we want it all the time. If I'm not getting it now, something needs to change. That is a lot of pressure.
Despite the ways we talk about relationships—as if they are a permanent or semipermanent thing we have achieved—all we really have is relating, moment by moment. We maintain a story about a relationship and that keeps us from encountering the reality. The reality is that it can end at any moment. This whole thing can just end.
When I'm working with clients, we work with this idea and getting to this edge of unknown. A lot of people think existential realities are very depressing. But they're actually very enlivening. It keeps a certain kind of freshness: When I encounter you, you're not the same person. I want my relationships to be reliable and exciting.
It's important not so much to track what's going on in your relationship but to track what's going on in you, around sort of using your relationship as a context for your own evolution.
---
Q
What's an example of that playing out in real time?
A
The notion that you know your partner better in a long-term relationship is a myth. The truth is I have a really good, solid narrative about who you are, what we do, what our life is like. One of my favorite clients, she helped me so much with our sessions when her husband looked at his iPhone during a session, and she said, "Story of my life." It is the story of her life. It's a narrative; it's the ascription of meaning to something that does not necessarily have that meaning on its face.
I had another couple, where the woman looked at her phone, because she had just had a baby and she was checking with the babysitter. Her husband was totally fine with that. And he had a baby, too—it was his business and he was worried about it, too, and he was in this room. If he'd wanted to use her being on her phone as evidence to support the story of his life, by all means. But he wouldn't have been relating to all of the other parts of her presence. It would have been about him.
---
Q
When people come to you, what are they typically searching for?
A
To change the other person. It's usually some version of "How do I get the other to be more the way I want them to be?" I try to guide them instead to discovering more about who their partner is, knowing more about who they are.
---
Q
So do you push people to break up with the history and lean on the idea that it's not predictive of the future of their relationship?
A
Well, your history can be predictive of your future in the sense that grudges and resentments are great fortifiers of our egos. What makes something a predictor of future behavior is often how much you reiterate it in your own head, because it creates a selective bias, and then a confirmation bias. You're focused on the events that support the selective bias and the confirmation bias, and they work together.
That can be a real problem. I ask people to begin to recognize that for themselves and to make the discernments between what is real versus what is a story that they may tell themselves—the constructed version. That sounds really easy, but it's not. We're often so confluent with our own stories that we believe them, and they are us.
---
Q
What's your advice for mastering that?
A
Your mind is very busy. That's its job. It's there to make sure everything is okay and make sure you're getting what you want and make sure everything is safe. Those are really, from my vantage point, defenses against the unknown and the reality of the instability of most things.
So: Relax, and slow down. I hear from clients all the time, "This is the first time we're sitting down together all week." That's incredible. One of the things that often eats away at the quality of our relationships is just trying to keep our heads above water. Just the busyness of everyday life.
There was a Zen monk who once said, "Meditation will not bring you enlightenment, but it can make it a little more probable that you'll happen upon it." It's a similar idea with achieving intimacy. You have to sit with yourself so that when you encounter your partner, it's from a place where you'll be receptive and open to who they are at that present moment. I think of meditation and all of those kinds of practices as the beginning of intimacy—first with your own being, and then when you encounter your partner. We strive to encounter one another from this intimate place, which starts with relaxation, with inquiry, with slowing down.
---
Eric Schneider, MEd, DMin, is a sex and relationship expert who has specialized in men and their varied sex and love lives for the past thirty years. He is a frequent sexpert guest on Sirius radio and is currently a PhD candidate in human sexuality.