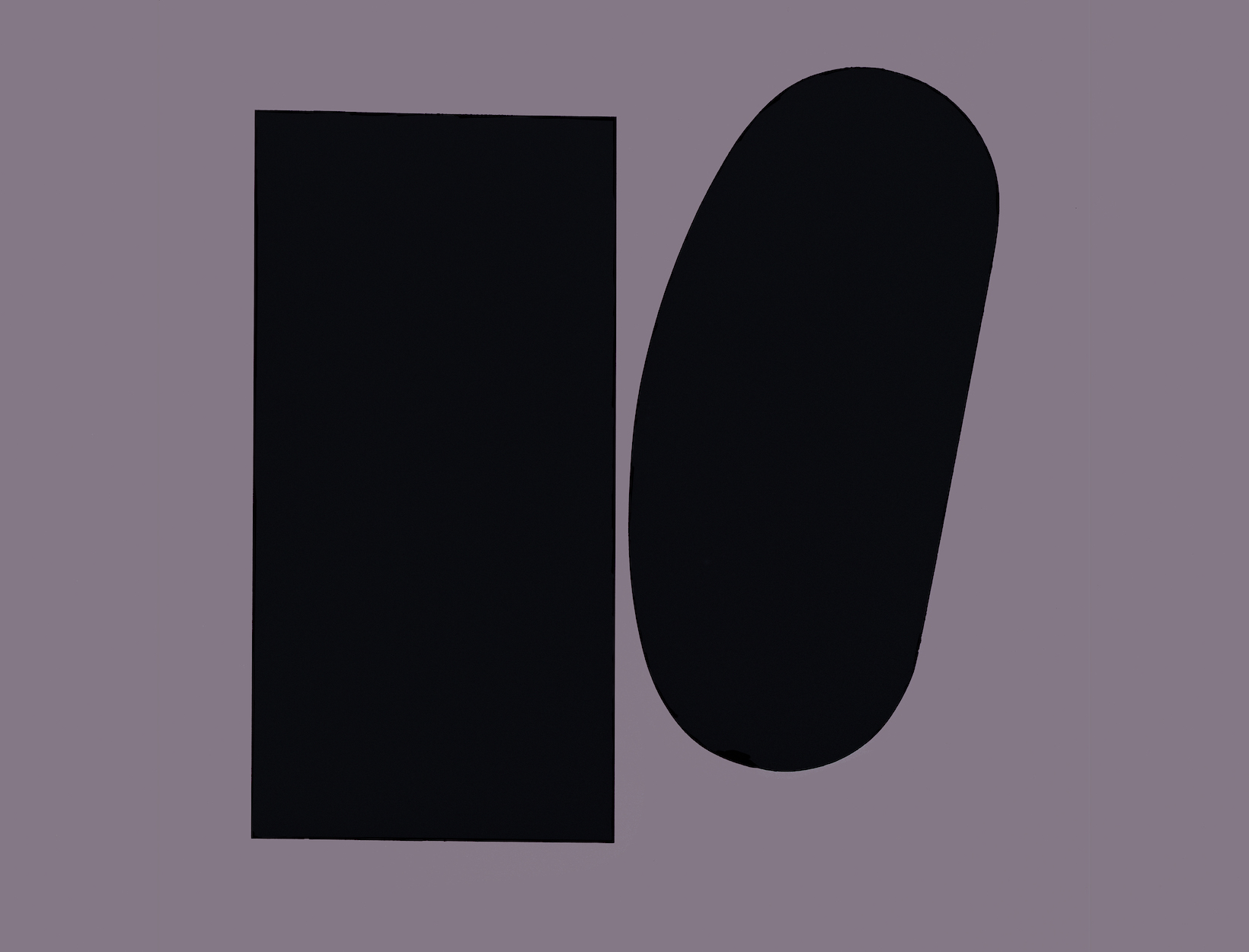 A Lawyer on How to Make Your Divorce Less Painful
Ending your marriage is—typically—an emotionally devastating time marked by profound loss. To make it worse, the legal component of divorce is often intricate, lengthy, and costs, on average in the US, between $15,000 and $20,000.
For top Los Angeles divorce attorney Laura Wasser, author of the trusted resource It Doesn't Have to Be That Way: How to Divorce Without Destroying Your Family or Bankrupting Yourself, there is no reason the process should be so complicated—or costly. So she created a new platform, It's Over Easy (we think of it as sort of the TurboTax for divorce) that you can use to educate yourself, and mediate your divorce with your spouse, for less than $2,000. "People don't want to go in and meet with an attorney and essentially pay them to work out their issues," she says. "They want to be able to sit on their couch with a box of Captain Crunch—maybe they're crying, maybe they're laughing, but they're filling out these forms with information they need online, knowing they're in touch with experts who are just a call away."
Here, Wasser explains what you should know about divorce (even before you get married), how to prevent a divorce from dragging out, and what to do if you find yourself in a particularly acrimonious battle.
A Q&A with Laura Wasser
Q
In a perfect world, how does the divorce process play out?
A
Well, in a perfect world, people don't get divorced—they live happily ever after. But despite best efforts and intentions, people change and grow apart and decide, for whatever reason, that it's better for them no longer to be married. In a perfect (divorce) world, the couple is reasonable about expectations. They are kind to the person who—unlike in other lawsuits and litigations—they will be dealing with for the rest of their lives if they have kids. They make informed and considerate decisions about the next steps they're going to take. That requires staying educated about the laws in their state—either by going online or meeting with professionals for advice—and then taking that information and talking about what would be ordered if a court were making decisions to negotiate a settlement that makes the most sense for them.
There has to be a lot of communication for the process to go smoothly; You need to extend honest information about finances, even when it's uncomfortable or a surprise to your partner. The other communication that's important is with yourself: Examining what's really important to you.
Q
What are the biggest divorce myths you have to dispel when you first meet with clients?
A
First, there is no such thing as Common Law Marriage in California. Couples who cohabit are not deemed "married" after any certain period of time.
This is changing, but one of the biggest myths is that the mom automatically gets the house and the mom automatically gets the kids. That's just not the case. Another surprise for women, often, is to hear that when they are the breadwinner, they also have to pay spousal and child support. I have people come in and say, "What do you mean? The reason that I'm getting divorced is because he sits on the couch all day, and I'm still going to have to be paying him?" The law is blind when it comes to gender in family law.
Also, it's much harder than people think to hide money. People often come in and say, "Well, what if he's hiding money?" These days, everything is computerized, so we have records of it.
Q
Are there big variables state-to-state that are good for people to understand right off the bat?
A
Here's a big one: In California, we only pay child support until the child turns eighteen or graduates from high school. In New York, it's twenty-one. California has some of the highest child and spousal support guidelines of any state; Texas, on the other hand, is much lower.
There are only two models in terms of of property division: Community property, or equitable distribution. There are only nine community-property states, and the rest are equitable-distribution, so people should be aware of where they are.
Q
What should everyone know about prenups? What do you recommend there?
A
First of all, you should know they do hold up if executed properly in conformity with the law. For example, California law mandates that both parties must have attorneys. So there is not a situation where you can come in with a cocktail napkin saying, "I don't have to pay her any spousal support." That's not going to be enforceable. But if you seek counsel and you have a prenup written that follows the law, it will.
It's also important that you communicate with somebody who you're going to marry about things that may not be very romantic or sexy:
"What happens if we get divorced? I've made lots of money prior to this date, and I don't think after we get married, I should be obligated to share half of everything I make each year, because it took me twenty years to get to this place. Do you believe that's fair?"
"What are we going to do about my parents? If they need care, I want them to live with us, not in an assisted living facility."
These are conversations people don't have,—but what they don't consider is: You're entering into a contract when you get married, and if you don't have those conversations, then you're kind of entering into a contract without knowing what the terms are or knowing your partner's expectations are in conjunction with those terms. I always say to people, if you're getting married, you've probably found a venue, gotten the florist, your cake, and your caterer. All of these people, you have contracts with. The most important contract is the person that you're going to be walking down the aisle with. Do you even know what that contract is? Do you know the terms, and are you cool with them? People often remain in the dark until they sit down with a divorce attorney to terminate the contract. Crazy, right?
Q
From your perspective, what's the most prudent way to approach combining assets, etc., after marriage?
A
If you're in California and you don't have a prenup, anything you earn, whether you keep it in separate accounts or not, is community property. So I have people come to me and say, "Look, throughout our marriage we've kept everything separate," and I say, "That's great, except for now you've got one account with $100,000 in it and one account with $150,000 in it; you're splitting $250,000 down the middle."
So, again, communication: Talk about what your plan is, talk about your expectations. If you're commingling assets, be aware that you're doing it, and be aware of how the money is being spent.
Q
When and why does divorce get so expensive?
A
People are going through a legal proceeding during what is the most difficult and painful and scary time in their lives. You add emotion to confusion and a complicated legal process, and that can be expensive. Somebody is billing them to be the captain of their ship through the process, and that can be very expensive. It's why I think it's incumbent upon family-law attorneys to try to dial it back.
I say to people all the time, when they first sit down in my office: "The more you argue, the more money I make. And I have a really nice car and really nice clothes and my kids are in private school, so I don't need that much more money. What would be better is for you guys to approach this like a business transaction and figure out the most cost-effective way—both fiscally and emotionally—of getting through this."
Q
How has family law/divorce law changed in the last forty years? In the last decade?
A
It was probably 30-35 years ago that nearly every state became no-fault. So when you see old movies about people bursting into a hotel room and taking pictures for evidence in their divorce case of adultery, that no longer happens. Today, it doesn't matter what you did (with the exception of domestic violence.) Nobody is held accountable for extramarital affairs, or being a jerk, or whatever else.
There's also been a very, very big swing over the past forty years with custody. Now, in most states, the presumption is that the kids will spend their time equally between their parents. There's no reason why a father can't be as good of a parent as a mother. Now obviously each case is different; if one parent is at a job where he or she is barely ever home, or the parents live far apart, equal custodial time may not make sense. There used to be something called the Tender Years Doctrine, and when a child was young and they would say, "Well, he or she should be with his mom for the first couple of years because they're a baby." We don't use that anymore in California; I've had judges order moms to pump breast milk so they can send it to dads when the baby is in his custody.
In just the last few years, the biggest change is probably the internet and how quickly information is disseminated. We pull up posts from social media all the time…like when somebody says, "Oh, I don't have any money to pay for support," and then you go on his Instagram and apparently he's on a yacht and flying a private plane, and you try to get the posts admitted as evidence to say, "I don't believe you don't have any money. This is something you need to see, your Honor."
Q
If you're young and/or don't have a ton of assets, what kind of legal help do you actually need?
A
I got married when I was twenty-five and we split about a year and a half later. All we had was credit card debt and a dog, and I got both. (If there was an It's Over Easy back then, we would have used it.)
If you're young and you don't have a ton of assets, it's much easier, but it's still a harrowing process, because the court forms are so antiquated. They ask questions, for example, "What's your date of separation?" and people don't know what that means. If you have kids you may need help figuring out a timeshare schedule. The other issue for young people without kids is the support issue. Once you've divided up what you have, you may need help figuring out the appropriate amount of support. These issues can all be simpler if the appropriate information is provided and the couple is able to make informed decisions.
Q
Advice for anyone going through an acrimonious divorce?
A
Take a breath, be civil, even if your spouse is not being nice. Be the bigger person, treat him or her like you would like to be treated. I know it sounds so pat, but two wrongs don't make a right. Don't stoop. If you actually are kind, considerate, and reasonable…maybe you guys weren't like that in your marriage, but if you can be like that in your divorce, generally, things fall into place.
If you hired an attorney who is really, really stirring the pot, find somebody else.
Remember that your spouse is someone who, at some point, either you proposed to, or they proposed to you. This is someone whose eyes you stared into as you were exchanging vows. At some point, you loved this person. I know everyone says, "Oh, they've changed, they're different, they're a different person." Go back to a point in time when you liked them, and let that kind of get you through the process, so that when you come out in the other end, you will be a better, healthier, happier person instarting the next chapter of your life.
You'll be able to leave this part of the relationship behind you and start your new relationship with them, particularly if you have kids. You'll also start a new relationship with yourself, as somebody who's learned something, come away with something—who will never go through that exact same situation again—as a better, stronger, wiser person.
Attorney Laura Allison Wasser is an author, entrepreneur, and Family Law expert. She is the founder of the online divorce platform, it's over easy, which simplifies the divorce process online, empowering couples to reclaim control without needing expensive attorneys. A graduate of the University of California, Berkeley, Wasser earned a law degree from Loyola Law School; she has been named one of the California Daily Journal's Top 100 Lawyers and Top 50 Women Attorneys every year for the last six years (2012-2017). She has been featured on The Hollywood Reporter's Power Lawyers list three times and Los Angeles Magazine's Super Lawyers has featured her each year since 2007. In 2013, Wasser authored the bestseller, "It Doesn't Have to Be That Way: How to Divorce Without Destroying Your Family and Bankrupting Yourself."