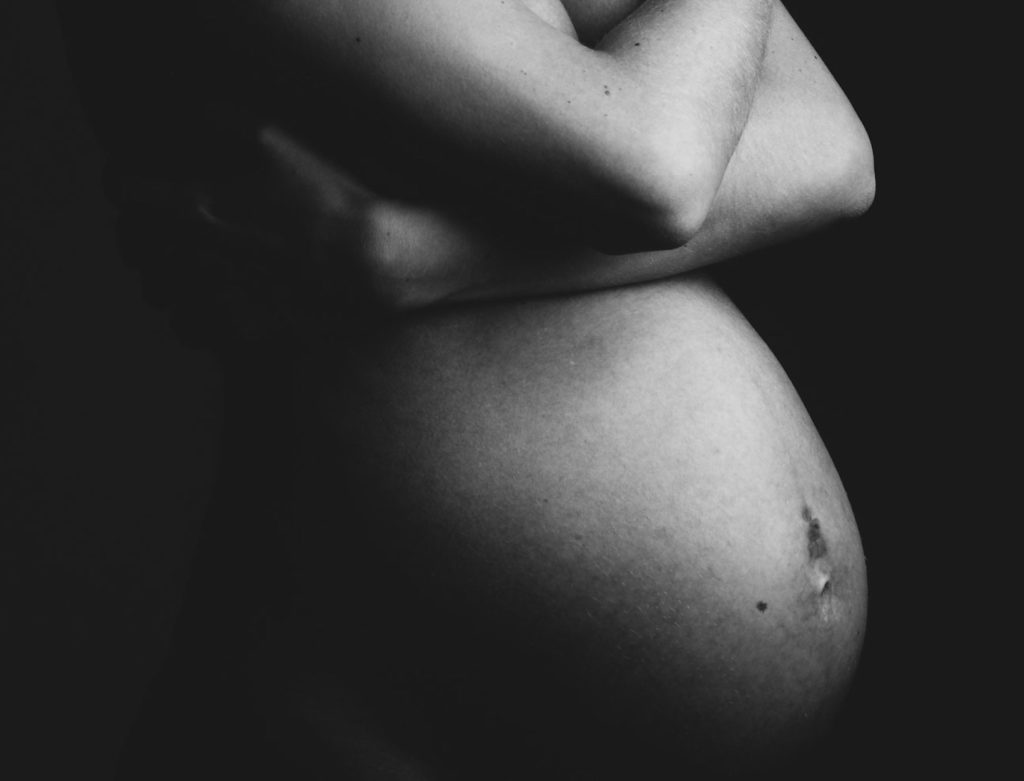 What Is Antepartum Depression?
What Is Antepartum Depression?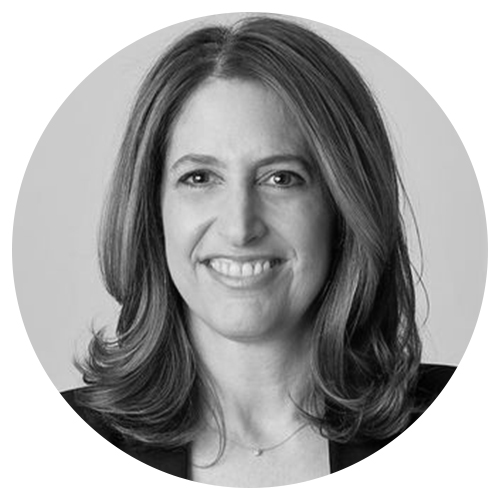 Feeling not so great comes with the territory of new pregnancy: For many people, sleep, concentration, appetite, and energy are all thrown off in the first trimester. But disturbances in these areas are also four of the first warning signs of depression. So when pregnant people go to their doctors with concerns that they may be depressed, they're often blown off or told that their symptoms are signs of a normal pregnancy.
Catherine Birndorf, MD, cofounder and medical director of The Motherhood Center in New York, is working to educate pregnant and postpartum people about what's going on with their mental health. She wants them to know there's much more to it than baby blues and postpartum depression, which get the lion's share of the attention: You might find yourself struggling with anxiety or obsessive-compulsive disorder or PTSD, and it can creep in during any trimester or after birth. She also wants people to know that there's hope and that professional help can make a difference: "If you can figure out that you have a problem and find someone who can help you, you can get better," Birndorf says. "Don't let anyone tell you you're fine if you know you're not. Do not take no for an answer."
A Q&A with Catherine Birndorf, MD
Q
Are anxiety and depression during pregnancy different from the same issues at any other time?
A
In some ways yes, and then not different at all in others. The way we think about it diagnostically is that it's just plain old depression but during pregnancy. You can have depression or anxiety at that specific time in life just as you can at any other time. But the minute you say someone is pregnant and feeling anything other than what's perceived to be normal, there's typically a level of confusion. Many of the symptoms of anxiety and depression, like changes in sleep, appetite, energy, or concentration, can overlap with typical pregnancy concerns. That's why it can be tricky to diagnose depression and anxiety in pregnancy.
Nomenclature can be a big problem. The original term that got attention was postpartum depression. But not everyone who feels off identifies with PPD. They might think, "I'm postpartum and I'm feeling anxious, so that's not me," or "I'm postpartum and I'm experiencing OCD, so that's not me," or "I'm depressed and currently pregnant, so how can I have postpartum depression?"
The way I think about it is that antepartum refers to the time during pregnancy, postpartum covers up to a year after having a baby (though it likely lasts longer than that), and peripartum is the term for around birth, meaning during and after pregnancy. That's why mental health professionals have started using the acronym PMADs, which stands for perinatal mood and anxiety disorders. This covers it all. Hopefully, anyone struggling with mental health issues during pregnancy or postpartum will find their experience in there. We don't want to miss anyone we could help.
---
Q
How do you know where pregnancy hormones end and a more serious mood disorder begins?
A
While hormones can be at play when it comes to depression and anxiety, we can't hang our hats on hormones as the sole cause. They can be a trigger. They can exacerbate things in pregnancy and during the postpartum period, but they are not causal. The only thing we can definitively blame hormones for is the baby blues—there's actual evidence to support it.
The baby blues, which occur in nearly 80 percent of all women, typically come on about three days postpartum. This is when estrogen and progesterone, which were at their highest levels right before delivery, plummet to their lowest levels as fluid and hormone levels re-equilibrate. It can feel scary to have such intense emotional jags, but these should be relatively short-lived and fully resolved by about two weeks postpartum. So if you are having symptoms of depression or anxiety past the two- to three-week mark, you are probably looking at PMAD of some sort. We have to look at clinical signs, symptoms, and objective measures like lab work, although these don't typically tell you about psychiatric illness or, most importantly, the patient's experience.
---
Q
What can health care providers do to make sure depression and anxiety are not missed?
A
We have to take the time to ask more questions and thoroughly screen patients using a ten-question depression screen called the Edinburgh Postnatal Depression Scale (EPDS). (It can be applied during pregnancy as well—that's how well-validated it is.) The highest score is thirty points; anyone who scores above twelve is someone we need to take a closer look at. The final question is on suicidality, and anyone who scores above zero on that question needs to talk to their health care provider as soon as possible to get a better idea of what's going on.
There are some issues with screening: Patients don't always tell the truth. They are sometimes concerned that if they admit to feeling sad or anxious, someone might think they are a bad mother—or, in the worst case, they may worry that answering truthfully could lead to their child being taken away. This is especially true when they have intrusive, disturbing thoughts of harm coming to the baby. That can get them in a bind; their worry about admitting the truth about their mental health gets in the way of possible treatment. That's why screening alone is not the whole answer to better detection. But it's a good start—and not enough providers are giving this brief and simple questionnaire to their pregnant and postpartum patients.
At The Motherhood Center, we educate clients to use the EPDS as a self-assessment tool both during and after pregnancy. Anyone can go online and fill it out at any time. If you score above twelve or have any score other than zero on the suicidality question, please talk to your doctor.
---
Q
In your experience, how does the current state of the world—the pandemic—affect the chances of developing a mood disorder during pregnancy?
A
It's been interesting because all the mental-health-related concerns and illnesses—like many other life-threatening medical conditions—seemed to disappear at the beginning of the pandemic. Understandably, the only thing that mattered, was being talked about, and seemingly was being treated was COVID-related. We had to flatten the curve. During this world-shaking initial phase, new calls to The Motherhood Center dropped by half, and new cases of PMADs were not being identified. Our current and past patients were calling for extra care. I had a feeling that the floodgates would open eventually, and they did. A few months in, our call volume from new patients had nearly doubled from normal. Clearly these illnesses did not go away, but there was so much uncertainty about the virus that everyone's anxiety and attention was focused entirely on that.
Current events have created a new baseline anxiety for pregnant people. They are a higher-risk population during the pandemic, both physically and in terms of mental health. Just knowing that can increase anxiety or depression: You think you're a regular pregnant person, with no risk factors, and all of a sudden you, as a group, are considered a high-risk population. The questions about the virus and specifically its effect on pregnancy remain unclear. There is limited data. All of these stressors cause people's baselines to ratchet up, and pregnant people are no exception.
---
Q
What can be the underlying cause of depression and anxiety during pregnancy?
A
It's multifactorial in origin. Depression and anxiety are medical illnesses, period. You have to address them from various perspectives. Here's a simple way to think about it:
BIOLOGICAL FACTORS
Do you or does someone in your family have a history of depression and anxiety? Personal and family history with mental health issues are the biggest risk factors for experiencing mental illness peripartum. Medication can help address these issues at a biological level.
PSYCHOLOGICAL FACTORS
What's your developmental history? What was it like to grow up in your family? Was there pressure to succeed? Were you abused? Was there trauma? Talk therapy is an important factor in addressing these issues.
SOCIAL FACTORS
Are your basic needs being met? Where do factors like food, shelter, and clothing figure into the origin of this disorder?
Racial and ethnic minorities often suffer from poorer mental health outcomes due to social factors and systemic discrimination. Barriers to care include lack of insurance or underinsurance, lack of culturally competent health providers, and limited access to quality mental health care resources and services. Cultural factors, like the stigma surrounding mental illness, also play a role in underdiagnosis and undertreatment. There is also evidence that racism and poverty themselves are strongly linked to depression and other affective disorders.
Whatever your background, it's important to know that having depression or anxiety is not your fault. You didn't cause it, and you can't make it go away with magical thinking. You can't suck it up. You have to treat it actively.
---
Q
What is the likelihood that depression during pregnancy will turn into depression after pregnancy?
A
If it's not treated, extremely high. From what we know, 50 percent of people who experience depression during pregnancy go on to have postpartum depression. The actual number is likely even higher than that. If you have a history of depression or anxiety, you are more likely to experience it during and after pregnancy. Untreated, it's just going to keep marching on. Pregnancy won't cure it, and neither will postpartum.
Ambivalence is a normal part of entering parenthood—you can be both happy and worried or be thrilled one moment and the next feel like it is all a huge mistake. But if you're feeling highly ambivalent the majority of time during pregnancy, that may indicate trouble ahead. And while anyone might feel fleetingly hopeless, helpless, worthless, or regretful or might sometimes want to escape or disappear, if these feelings are ongoing and persistent, it's important to seek help.
---
Q
Once a patient is diagnosed, how do you treat depression or anxiety during pregnancy?
A
Many people don't identify with the word "depression" even if they meet the other criteria—feeling no joy, feeling like a failure, feeling helpless, or feeling numb. "Depression" doesn't resonate with everyone, but "anxiety" often will. And anxiety plays a big role even in depression. Depression and anxiety can be very intertwined, which is why the medications we use to treat depression, OCD, and panic disorders—SSRIs like Prozac, Zoloft, or Lexapro or SNRIs like Effexor or Cymbalta—are the same ones we use for primary anxiety disorders.
Pregnant people who have mild to moderate mental illness can often be treated with talk therapy. Moderate to severe illness often indicates we should consider adding medication. That medication is almost always initially an SSRI.
---
Q
What can partners and loved ones look out for as signs of struggle?
A
Look, it's hard to be pregnant at times. But if someone is socially isolating, uninterested in doing things, expressing negative thoughts, and not looking forward to much, it's time to step in. Same goes if they seem abnormally scared, anxious, weepy, irritable, or generally not themselves. We are conditioned to think that these symptoms are just a result of pregnancy hormones, so it can be very hard to separate what's what, and you may not fully be able to. One thing I always suggest: Look someone in the eye, hold their gaze for a moment, and ask them, "How are you really doing?" Then cut through the politeness and insist on an honest answer if you don't feel that you got one.
If they start crying, it will tell you volumes. Or they may very well blow you off or tell you that it's just hormones. But feeling hopeless, regretting getting pregnant, or staying up all night with worry is not the same as being hormonal. You have to set up a situation for a pregnant person to feel safe to say these things out loud without feeling judged. Only then can they get the help they need to feel better again.
---
Q
What are some resources for pregnant people struggling with depression?
A
We have a lot of data over many years looking at the safety profile of medications during pregnancy. People are often scared to introduce medication during pregnancy, but to not treat an illness like depression or anxiety during pregnancy is also risky. You have to weigh the risk of the symptoms versus the risk of medication.
The Motherhood Center offers an outpatient day program that meets virtually every day of the week to support pregnant and postpartum people who are experiencing moderate to severe symptoms of PMADs. The day program is the most intensive treatment outside of a hospital setting. We offer different kinds of individual, group, couples, and dyadic therapies on our virtual platform as well. If you think you are experiencing a PMAD and want to be evaluated, please email or call us at The Motherhood Center—we can help you figure it out.
You can also research outpatient programs and support groups in your area. Postpartum Support International is a great resource that helps connect people who are struggling with PMADS to local resources in their area.
---
Dr. Catherine Birndorf is a clinical associate professor of psychiatry and obstetrics/gynecology and the founding director of the Payne Whitney Women's Program at the New York-Presbyterian Hospital/Weill Cornell Medical Center in Manhattan. She specializes in reproductive mental health and cofounded The Motherhood Center in NYC, for pregnant and postpartum women who need extra support. She's also at work on a new book about the emotional side of pregnancy and postpartum.
---
This article is for informational purposes only. It is not, nor is it intended to be, a substitute for professional medical advice, diagnosis, or treatment and should never be relied upon for specific medical advice. To the extent that this article features the advice of physicians or medical practitioners, the views expressed are the views of the cited expert and do not necessarily represent the views of goop.