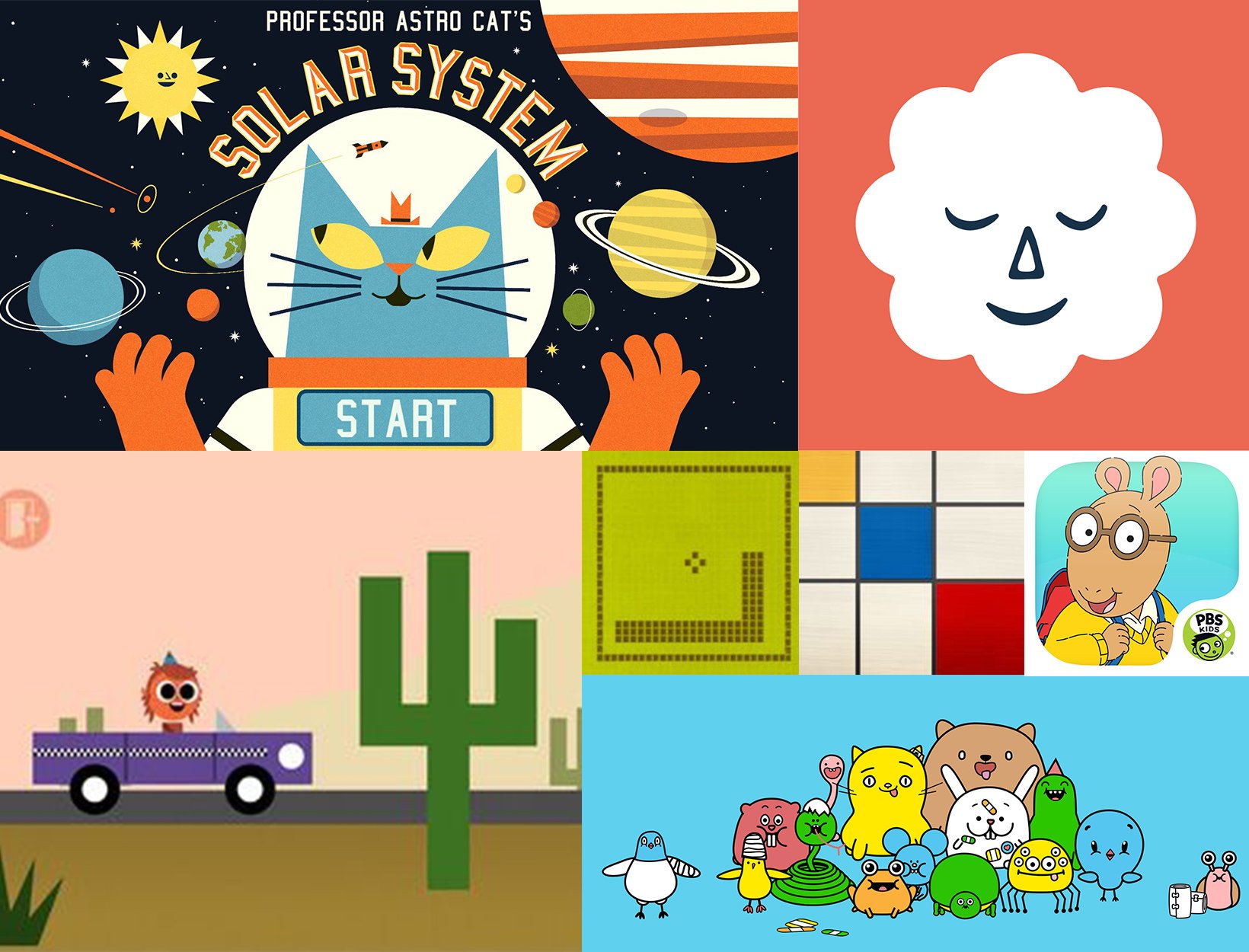 Time-Killing Apps for Kids (and Adults)
We all want our kids (or the kids in our lives) to spend their down time learning and exploring, ideally outdoors and in a manner that doesn't involve being glued to a screen. But, of course, there are times when that's just not realistic—whether it's on an airplane, in the car on a road trip, or in the waiting room of your dentist's office—and having access to an iPhone or iPad loaded with apps that'll occupy them for a chunk of time is the greatest gift. Here, a few apps we love for keeping littles busy—plus three more for you, once you've finally exhausted all those Snapchat filters.
Ages 2-4Ages 5-7Adults
Let's face it: Time-killing apps for adults are called Twitter and Instagram. Here, a few alternatives to consider for when you really, truly want to do nothing.
This free app doesn't look like it could absorb you for a whole afternoon, but trust us: It's crazy addicting. You'll intuitively stumble onto a strategy for combining tiles to reach the elusive 2048—but not without some patience and a few crushing failures.

Very basic and oddly beguiling, this app—developed as part of a NASA program by physicist Russell Targ—is designed as advertised: to strengthen your psychic abilities. All you do is guess which of four colored tiles is the correct choice, until you get it right. Then repeat, hopefully with fewer guesses as you progress. (And, if you aren't feeling it in a particular round, you can simply pass).

It doesn't get simpler than this: a straight-up replication of the rudimentary snake game you used to be able to play on old Nokia phones. Oddly enough, it's stood the test of time; there's the nostalgia factor, plus the same (pleasant) mind-numbing feeling you get when you focus on something silly for two minutes.