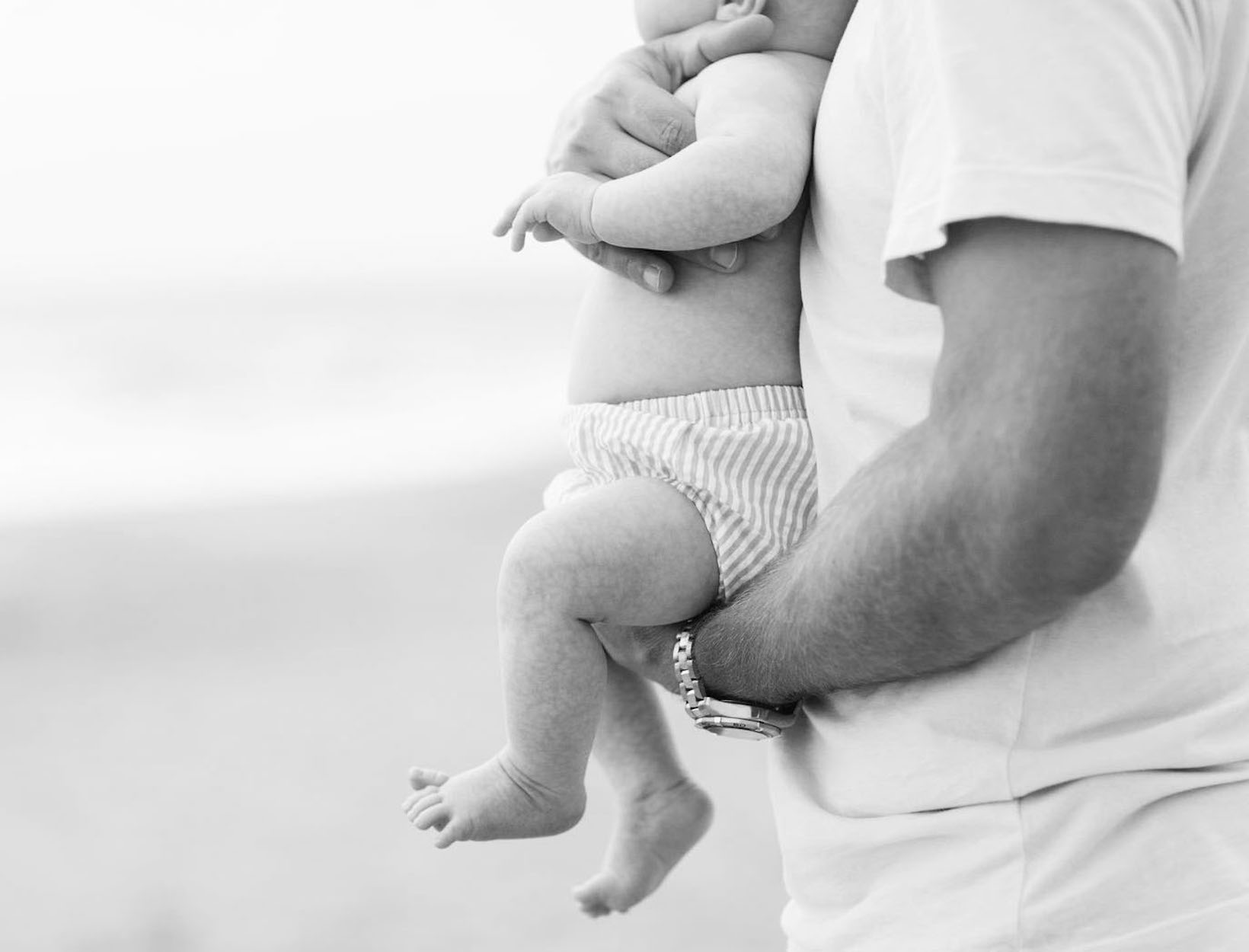 The Road to Fatherhood
The guidelines for fatherhood remain relatively unclear. Women receive a slew of internal, external (whether wanted or unwanted), physical and hormonal reminders pointing towards their biological role as mothers, but the phrase "paternal instincts" is hardly a thing. In Letters from a Young Father, a collection of forty poems—one for each week of his wife's pregnancy—Edoardo Ponti has recorded his journey to becoming a dad. The book is as intimate as a journal and explores the shifting nature of his relationship with his wife, himself, and an unknown life, as Ponti prepares for his new role.
In The Words of Edoardo Ponti
As life is growing in a woman's womb, something is also happening in the man: it is the birth of a father. And this book chronicles the ups and downs, the bouts of doubt followed by the episodes of sheer joy, the strength it takes to walk hand in hand with the fragility that all men experience during this period, whether they admit it or not. I remember four weeks into the pregnancy, driving jubilantly on my way to the ultrasound appointment, blasting Stevie Wonder's "Isn't She Lovely" in the car, and the next day being wrought with fear at the thought of being responsible for this new life. It is a roller coaster ride. The important thing is to remember that every moment of every stage is a lesson that will arm and prepare you for what fatherhood has in store.
My wife and I went from being a couple to a family, something that fundamentally changes the dynamic between a man and a woman. We are now bound together not only by love but by this life that we have made. It definitely took some adjusting: this new person moves in, not only physically in your home, but also in your hearts and minds. From the very beginning I told my wife that we need to carve out time for us as a couple, because the most important lesson that we could teach our child is for her to experience and see what the love between two people looks and feels like. To teach your child how to love is the greatest gift of all, and the only way to do so is by example.
Fatherhood is not a sprint. It is a marathon that will last a lifetime. And if you have more than one child, you'll be running different marathons simultaneously. Give your child the gift of not being the perfect father. Be yourself. It'll teach your child flexibility and forgiveness. Early on, I told my wife that I wanted our child to be "all terrain", not a Bentley. By that, I meant that I want to raise a child who is comfortable in all sorts of environments-a cross-country type who was able to face all the challenges that life will throw their way, not a Bentley that will break down at the sight of the first pothole.
Week 22 (On a napkin with a broken pencil)
Tonight I fell asleep

Listening to the wind lend

Voice to the leaves

Watching the snow dress

The trees & strip earth of all sound

For the first time I felt what it meant

To belong

Holding you & your mother from behind
Like another backbone just in case

While we were resting

The world continued

Snow swelled the garden

& you grew that one extra cell

Just enough of a tickle

To wake your mother-She gasped

I smiled but kept my eyes closed

So forever I could remember this moment
A dream dressed in snow
The son of Sophia Loren and producer Carlo Ponti, Edoardo Ponti is a film director who divides his time between California and Italy. Ponti graduated from the University of Southern California in 1994 with a BA in creative writing. He went on to earn an MFA in film directing and production from USC's School of Cinematic Arts in 1997. Edoardo is married to the actress Sasha Alexander, with whom he has two wonderful children. This is his first book of poetry.