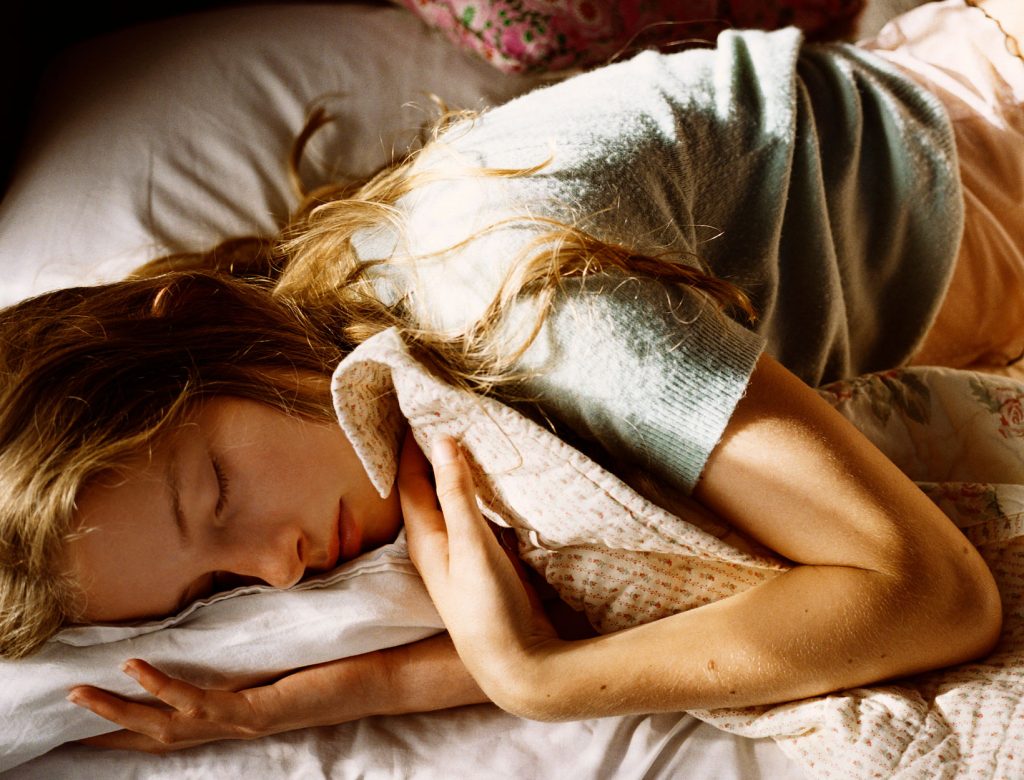 The Health Consequences of Early School Start Times
Seventy-five percent of American adolescents are sleep-deprived. And the need to get to school early in the morning perpetuates the problem. Which is why Dr. Rafael Pelayo, a clinical professor of psychiatry and behavioral sciences at the Stanford Center for Sleep Sciences and Medicine, advocates for schools to start later. Pelayo most recently supported Senate Bill 328, California legislation that called for middle schools and high schools to start no earlier than 8:30 a.m.—which Governor Jerry Brown recently vetoed.
The legislation was more than a bill, says Pelayo: It was a critical health measure that could have really impacted adolescents' lives.
A Q&A with Rafael Pelayo, MD
Q
Why are later school start times a health measure?
A
Adolescents need the opportunity to reap the benefit of sleep. We've known for a very long time—for decades—that teenagers are not getting enough sleep. Teenagers fall asleep in class a lot more often than, say, elementary kids. If a first- or second-grader falls asleep in class, the parents will likely be notified. But if a teenager falls asleep in class, it's a normal occurrence. In fact, about 25 percent of the time, teenagers fall asleep in class at least once a week because they are sleep-deprived.
Lack of sleep has been associated with all kinds of mental health issues in adolescents, like depression and suicidal thinking, as well as physical problems and school performance. When you don't get enough sleep, you become inattentive. So there's a whole host of potential physical, mental, and academic problems. SB328 was backed by the American Academy of Pediatrics, the American Academy of Sleep Medicine, the Sleep Research Society, the California Sleep Society, and other health organizations.
---
Q
What evidence suggests that later start times will help?
A
In the mid 1990s, a Minnesota school principal named Kyla Wahlstrom pushed to have her school start later. I remember learning about this and thinking there was no way it was going to work. I thought the kids would just stay up later. Turns out when they pushed the start time back by almost an hour, the kids did stay up a little bit longer, but they got, on average, forty more minutes of sleep—and that was each school night. The superintendent of the school started noticing that the kids were in better moods, had improvements in academic performance, and had decreased instances of tardiness. They also noticed that graduation rates improved.
In the years following, other high schools and districts around the country started doing the same thing, and they kept getting the same results. Then officials in Virginia started measuring the number of car accidents. It turned out that when they made the school start time later, there were fewer teenage car accidents. Mental health improved. Standardized scores started to get better. The data accumulated to such a degree from all these different school districts. Finally, in 2014, the American Academy of Pediatrics put out a position statement stating that all junior high schools and high schools in the United States should start school no earlier than 8:30 in the morning. This was amazing.
---
Q
What about the counterargument?
A
The common counterargument is that of a local control issue. The schools don't want to be told what to do, or people don't want their schedules mandated or changed. But instituting school start times that are too early for students caused this sleep-deprivation issue. The data supports the need.
As for the counterargument that kids and teens should have an earlier bedtime, this is not biologically normal. When we go through puberty, we have a biological shift in the way we sleep. Young people have a natural tendency to stay up later. This has nothing to do with cell phones or tablets in their rooms. Of course, technology can be an issue, but it's a biological fact that teenagers tend to go to bed later. But early school start times make this difficult.
---
Q
What are the other benefits?
A
It is also cost-effective. In 2017, the RAND Corporation, a nonprofit, nonpartisan think tank, did an analysis and found that delaying school start times was a cost-effective population-level strategy that would reduce the number of car accidents and increase academic performance, therefore having a significant impact on public health and the US economy. The RAND Corporation estimated it would gain the nation $8.3 million in two years, $83 million in ten years, and $140 million in fifteen years. So we have the science, and we have the data.
---
Q
How will you continue to push this health measure forward?
A
SB 328 will be reintroduced next year—and there are other states with similar bills being considered. In the meantime, we will continue to advocate for individual school districts to change school start times. In fact, San Diego recently voted in favor of doing it. We will also keep informing elected officials and the general community of the data demonstrating the health benefits of later school start times for adolescents.
Ultimately, education must defeat cynicism. We need parents and students to continue to learn about—and advocate for—young people's sleep health. This information should be taught in the health and science classes at all school levels. Schools should not be able to force unhealthy practices on our children.
---
Rafael Pelayo, MD, is a clinical professor of psychiatry and behavioral sciences at the Stanford Center for Sleep Sciences and Medicine. Pelayo focuses on the treatment of sleep disorders in patients of all ages. He has served as chair of the Sleep Disorders Research Advisory Board of the National Center for Sleep Disorders Research at the National Heart Lung Blood Institute at the NIH.