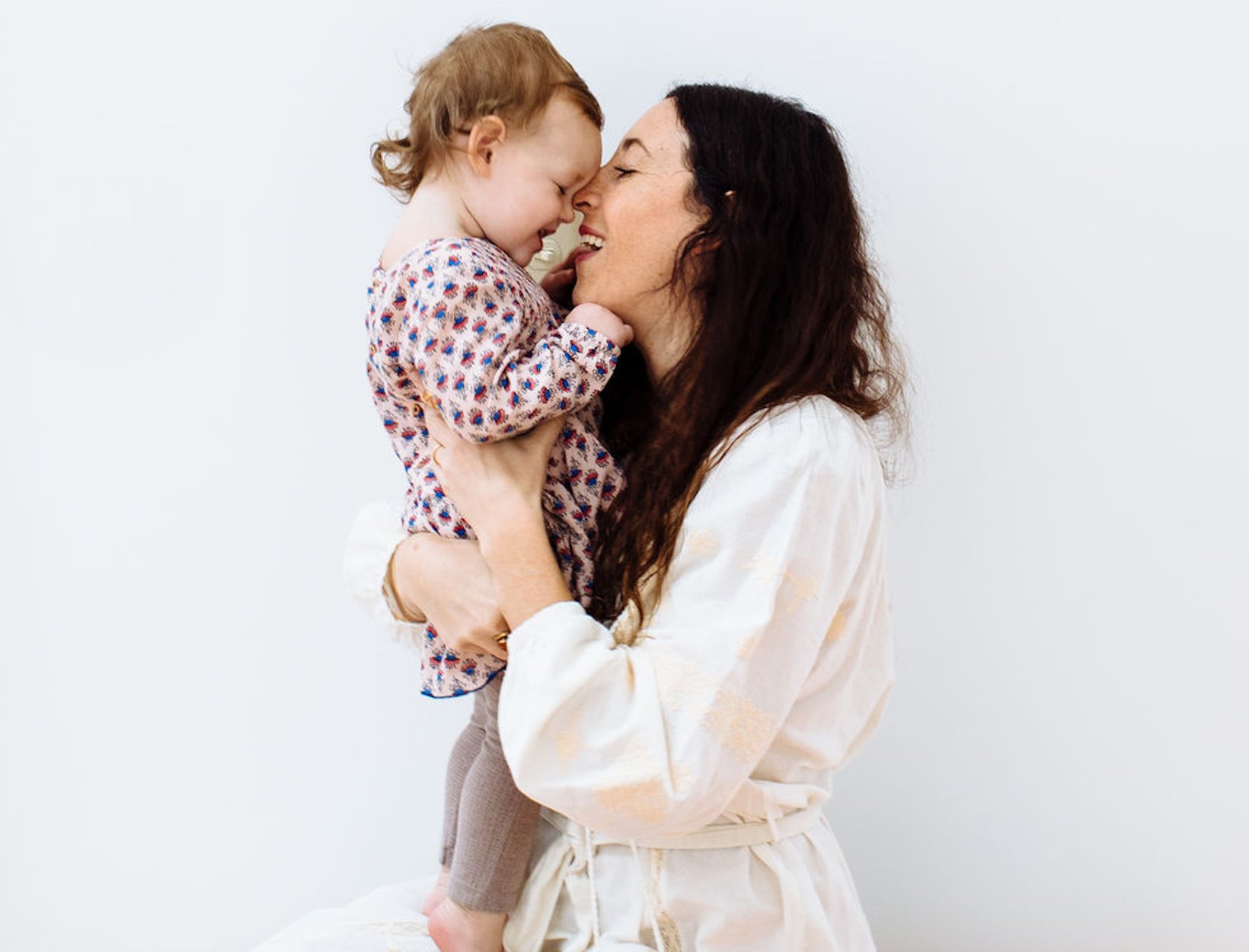 The Fourth Trimester Guide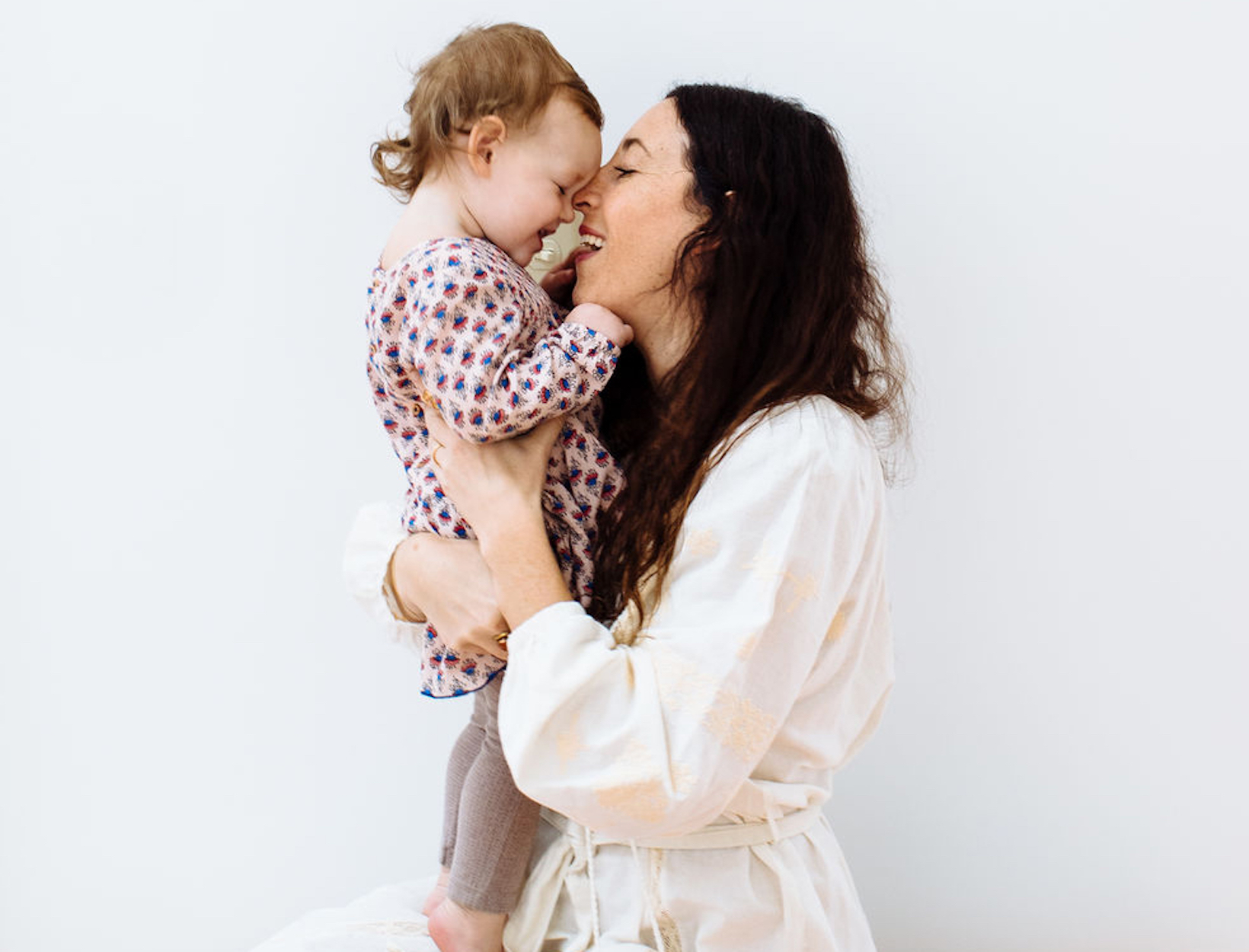 The Fourth Trimester Guide
In partnership with our friends at


Every mother's journey to motherhood is unique. The same can be said of her postpartum experience. And just as it's critical to remind a woman in labor that it's a temporary condition, it's lifesaving to remember everything that comes after—cradle cap, colic, sleeplessness, feeling that your body is not your own—is temporary. Being prepared, however, can make the process, however brief it may be, that much easier to get through.
Stuff They Don't Tell You
There's no lack of opinions and advice that fly around when there's a baby on the way. And once the little bundle of joy arrives, the village is focused on raising the child—leaving the new mother to navigate the fourth trimester on her own. Which is why most postpartum women we know walk around in a state of WTF for a while. There is good news, and you will come out the other side: These goop moms are proof.
"I had extreme dry eyes for months. I would wake up and my eyes would feel like they were glued shut. I tried eye drops, but nothing really helped—the dryness just went away on its own after I stopped breastfeeding."
—Colleen Kennedy Cohen,
senior director, events
"A good chunk of those first few months with baby were spent listening to some of my nearest and dearest complain that they don't get to see enough of the baby. There was guilt. And then there was annoyance. Finding a tool that lets me beam pictures of the little guy directly onto their smart frames, whether they're across town or across the country, has served as a great close second to nuzzling him in person."
—Kate Wolfson, executive editor
"I got crazy tendonitis in my forearm/elbow for the first eight months from holding the baby, which apparently is common. I got this brace, which was super helpful."
—wendy lauria, VP of marketing
"I got CRAZY keratosis pilaris (these white bumps all over my arms) with both boys. It lasted for about six weeks. I also missed the memo that some women have a heavy period for up to six weeks and need to lay in a heavy supply of pads because you can't use tampons. That knowledge would have saved me a panicked trip to CVS. Also: Tucks Pads with witch hazel for your undercarriage. For some women, whether they get hemorrhoids or not, everything just hurts."
—Elise Loehnen, chief content officer
"A Guinness a day does wonders
for lactation."
—Danielle Pergament, editor in chief
"Sweats! (Nothing helped.)"
—Blair Lawson, chief merchandising officer
"In hindsight, I would have allocated resources toward a postpartum doula and also a placenta encapsulation service. There are several different methods, but the general idea is the same—it's dehydrated and then turned into a powder."
—roxanne marie, senior buyer
Note: If you're into the idea, Erica Chidi Cohen
suggests Feel Good Placenta.
"I told my doctor days after delivering that I thought I was still leaking amniotic fluid, and he informed me that I was just peeing on myself. So the complete lack of bladder control that persisted for months was a big shocker, not to mention totally inconvenient. My number one hero product was essentially adult diapers. I also liked this chic, extra absorbent underwear."
—roxanne marie, senior buyer
"Hemorrhoids. This happens to a lot of women and is never talked about." —Meredith Schroeder, senior director, fashion
"Establish a clear schedule for who is changing the baby next (like: I do five, then you do five, or whatever works). Otherwise it's going to be you, and you'll fill with resentment. Toughest thing about having a baby, I think: The person who was your love object, your partner, suddenly becomes a person you're trying to manipulate into doing menial labor. A clear and fair division that doesn't have to be negotiated in real time is key."
—Jean Godfrey-June, beauty director
"Babies don't need soap or shampoo at all. Unless they're covered in dirt, poop, etc. And even then, warm water is usually fine. They need oils and salves and diaper rash creams, but shampooing a baby is a drying, irritating waste of time and money."
—Jean Godfrey-June, beauty director
"I was so out of it in the hospital after a pretty traumatic birth that my husband had no choice but to step up—he did the swaddling, the diapering, the soothing. Deputizing him in the hospital meant he was super competent and confident by the time we got home."
—Kate Wolfson, executive editor
The Postpartum Registry
Did you put adult mesh underwear on your baby registry? How about a tub of nipple cream? This annotated registry focuses on the indispensable products to help parents, mamas specifically, heal and thrive.
---
Maternity Clothes?
Just as necessary after birth as they are before. Maybe even more so. All the tautness of a pregnancy is gone in an instant. You want comfortable clothes that make you feel like you're not a bowl of mashed potatoes.
---
Suggested Reading
The number of baby/parenting books on the market is dizzying. For many of the mothers we know, the ones below turned out to be the most helpful of the bunch.
Useful Resources
Word about the need for proper new-mother support is spreading, though many cities throughout the country are still playing catch-up. If you're having a hard time finding postpartum doulas, lactation consultants, or emotional and mental health help in your area, ask your doctor or research midwifery communities closest to where you live. They should be able to point you in the right direction.