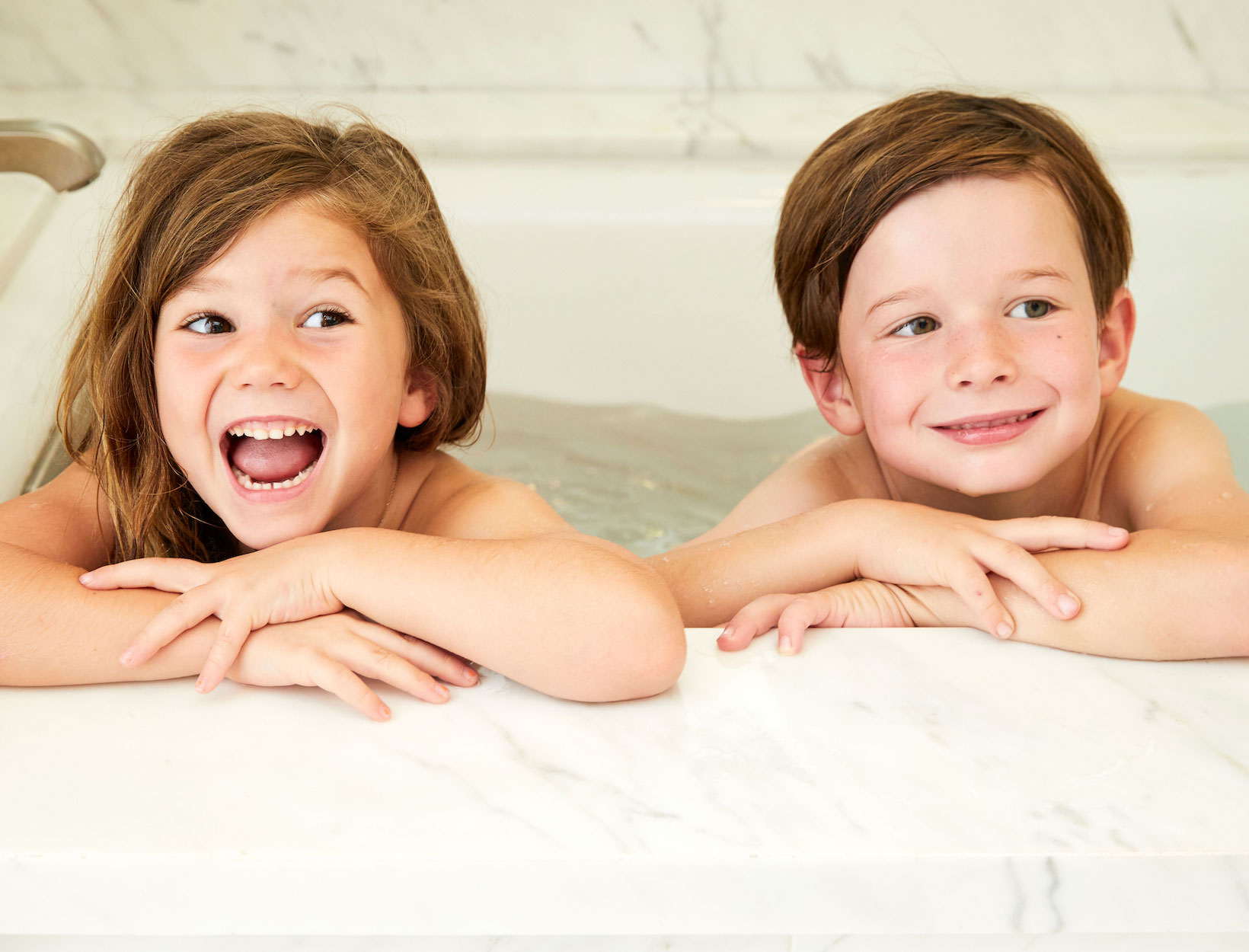 The Sustainability
Starter Kit for Kids
It's called show-and-tell. Kids learn best by seeing and doing. Talking to kids about caring for the planet is great, but showing them—be it by way of countertop composting, kitchen gardening, or swapping single-use lunch box gear for reusable alternatives—is even better. Perhaps best of all: It's decidedly more fun than going the conventional route.
1

It's Not Easy
Being Green

You don't need a tricked-out backyard to introduce a new generation to the joys of gardening. This LED-light-powered, self-irrigating kitchen garden grows organic herbs—basil, parsley, chives—plus cherry tomatoes, regardless of the season or weather. So we can all enjoy the fruits of our labor year-round.

2

Scrap it

Step one: Read this article on the benefits of composting (less food trash in landfills = less methane emissions, to start) with your child. Step two: Start collecting vegetable discards, eggshells, coffee grounds, and more into this downright adorable bamboo-fiber compost bin. With a little care, you'll convert kitchen scraps into nutrients for your backyard.

3

Lunch
Box Hero

Of the 365 days in a year, most require a packed lunch (plus snacks!) if you're a kid of a certain age. That's thousands of disposable plastic baggies over the course of a single child's packed-lunch career. Reusable Stasher bags serve the exact same purpose—stashing sandwiches, pretzels, apple slices, carrot sticks—over and over and over. They're made of food-grade silicone, have an airtight seal, and are safe to throw in the dishwasher and microwave.
4

Waterworks

Three words: shatter-resistant glass. While that's already a solid selling point, the silicone sleeve is an extra layer of protection. The bottle also has an extra slim shape, so it takes up less backpack real estate.

5

The Final Straw

It's a fact of life that kids are super into straws. Fun. Easy. Disposable. What's not to like? A lot, actually. Plastic straws are the fifth-most-common trash found on beaches. As an alternative, bamboo straws far surpass the plastic stuff. For all the obvious sustainability-centric reasons, plus the fact that they last forever and are easy to clean (soak in a boiled-water-and-vinegar mixture for a deeper clean). The same applies to plastic cutlery: Swapping it out for the reusable bamboo alternative is a simple step you can take to minimize your child's carbon footprint.

6

Protect Tiny Peepers

In a perfect world, after our kids finish composting and caring for their indoor gardens, they spend whatever free time they have left reading books. In the real world, there are screens and a lot of blue-light exposure. The best Band-Aid around: screen protectors. When it's screen time, these clear tempered glass films help block the blue light (and protect your phone from scratches, too).