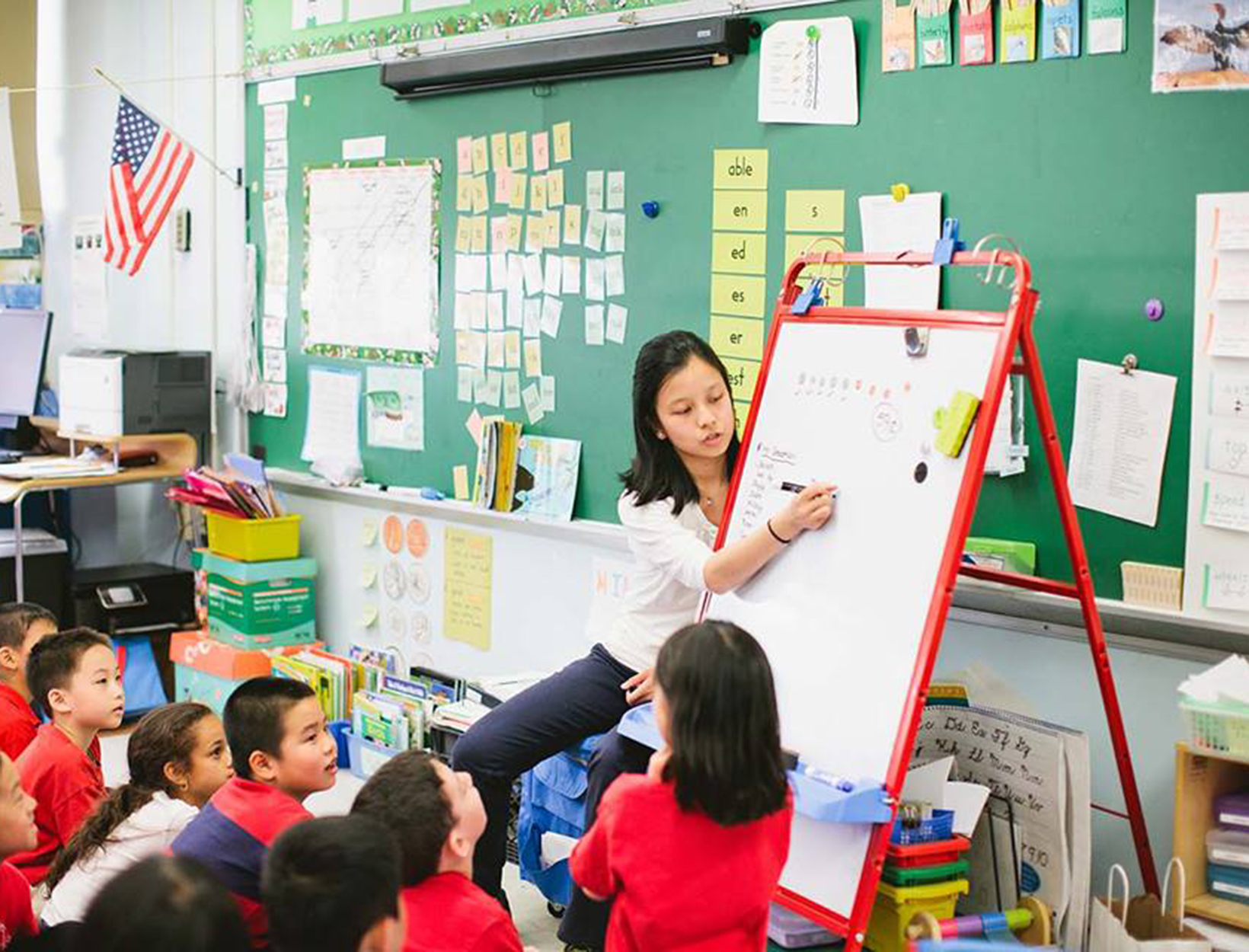 Somehow, DonorsChoose Got Even Better
We've gotten on the soapbox many times to proclaim our love for DonorsChoose, the NYC-based nonprofit that connects teachers, who often spend their own money on school supplies, with donors who can give them the help they need. Last month, they launched an incredible (and so necessary) new program called Student Life Essentials, which acknowledges and addresses how many students in this country don't turn up to school ready to learn in the first place. DonorsChoose found that in addition to buying school supplies, 84 percent of teachers spend their own money to provide their students with essential comfort items like warm clothes, toothpaste, deodorant, and snacks to keep them focused and ready to learn.
Using Student Life Essentials, teachers can now post requests for items that meet their students' basic needs—a category that includes everything from after-school snacks and warm jackets to lice kits and rain boots (a critical need in the wake of so much flooding this spring). The program is launching with a million-dollar donation from a group of generous funders that will match citizen donations dollar-for-dollar, and includes a partnership with Warby Parker to provide funding for eye exams and glasses for New York City students—the organization estimates that an astonishing 20 to 25 percent of New York City public school students have vision problems that require glasses, but don't currently have access to testing or vision aids.
You can now browse Student Life Essentials projects in need of funding (which are still being matched up to $1 million) and Warby Parker's Pupils Project on their site—and it's worth noting that a DonorsChoose gift card is one of our go-to gifts, as well.