A Postpartum Registry for Supporting Mom's Recovery
Written by: the Editors of goop
|
Published on: November 7, 2021
|
Updated on: November 14, 2022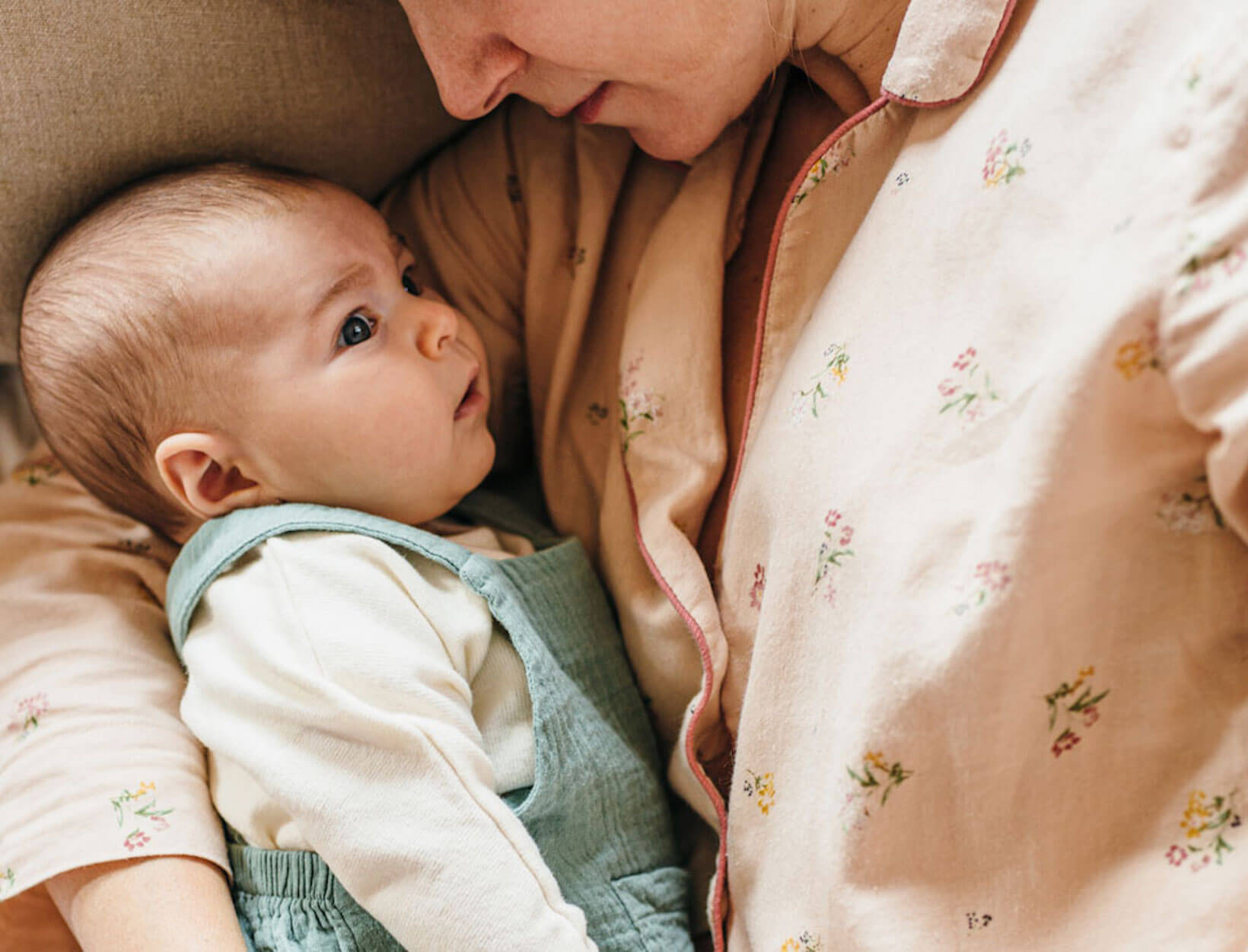 Whichever way a baby chooses to enter the world, the fact that mom's world will never be the same is indisputable. The little one will require around-the-clock care, the bulk of which will be provided by the new mother—while mom is also experiencing hormonal and emotional fluctuations, potentially grueling physical adjustments, and exhausting days that turn into sleepless nights. It's up to the nearest and dearest to make sure mom's comfort and recovery don't get sidelined. To help: a list of postpartum essentials to provide some nurturing to the ultimate nurturer.
Body and Mind
On top of fortyish weeks of constant expansion, the hormonal roller coaster she's been riding still hasn't rounded its final loop-the-loop. In other words, mental and physical balance need some restoring. These products and services aim to do just that.
Sleep
She barely got enough sleep during her last trimester, and now that baby is home, she's lucky to cobble together a few consecutive hours of subpar shut-eye. Needless to say, if she's not already there, she's on her way to major sleep deprivation. Because sleep is a key element of mental and physical health, maximizing the little amount mom does get is key.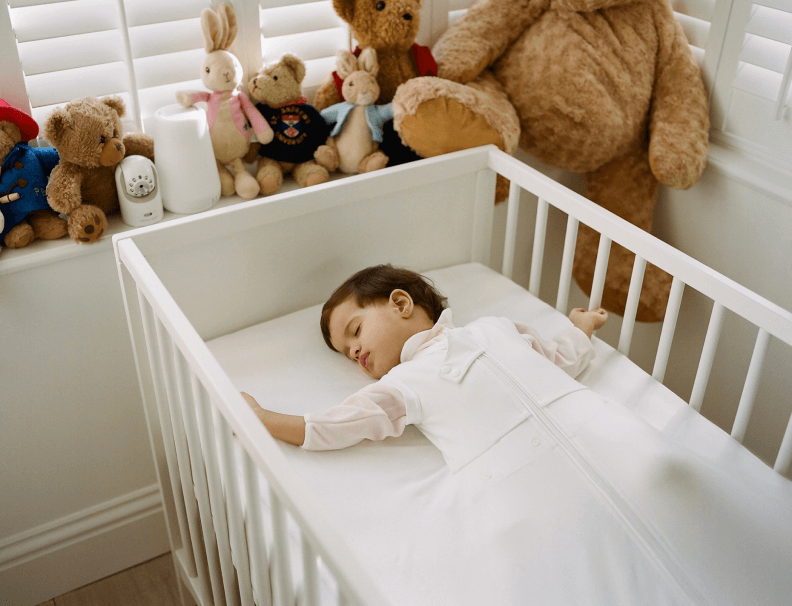 Batelle is a magical remote sleep school that holds your hand every step of the way to gently help baby learn to choose to sleep, rather than not falling asleep. Using a gentle, non-cry-it-out approach, Batelle guarantees baby will sleep through the night in just two weeks. The ten-step program provides guidance on creating a flexible sleep schedule, timing of feeds, and transitions like weaning and phasing out pacifiers.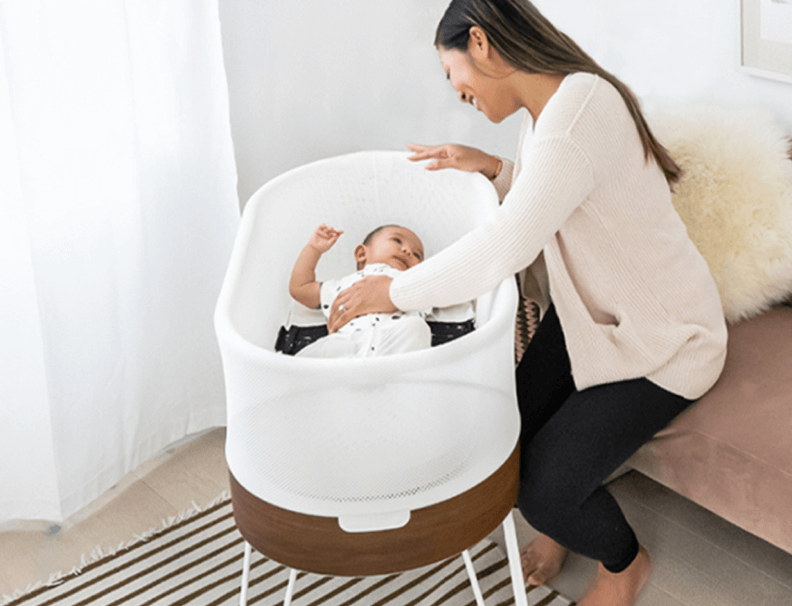 Photo courtesy of Happiest Baby
Created by renowned pediatrician Dr. Harvey Karp, SNOO Smart Sleeper Bassinet is an app-operated sleeper designed to improve baby's sleep so that mom can rest, too. It soothes by mimicking the baby's natural calming reflex, similar to Dr. Karp's well-known 5 S's. There's more about SNOO and infant sleep training here.
Comfort
Not only might a new mother feel out of sorts in her own body, but the rest of her life can feel like it's shifting…because, well, it is! And that's totally normal. Getting acquainted with the new normal takes time, and keeping her as cozy as possible helps the process.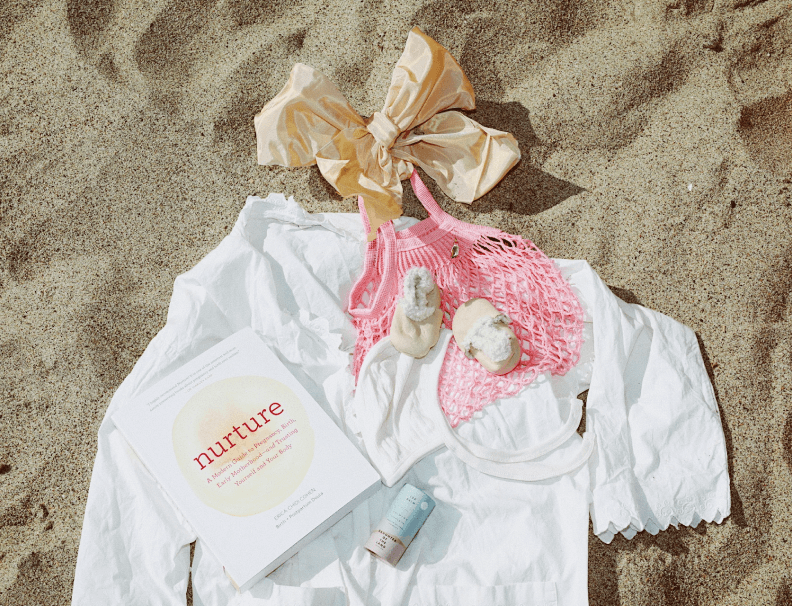 Coquina's Growing a Human bundle is, simply put, adorable. The set includes a pretty cotton robe (Coquina can customize it with initials, too), a silk scrunchie, a balm for lips and nips, lambskin booties with a coordinating bonnet for babe, and some excellent reading material. And with a convenient split-payment option, it's the perfect gift to go in on as a group.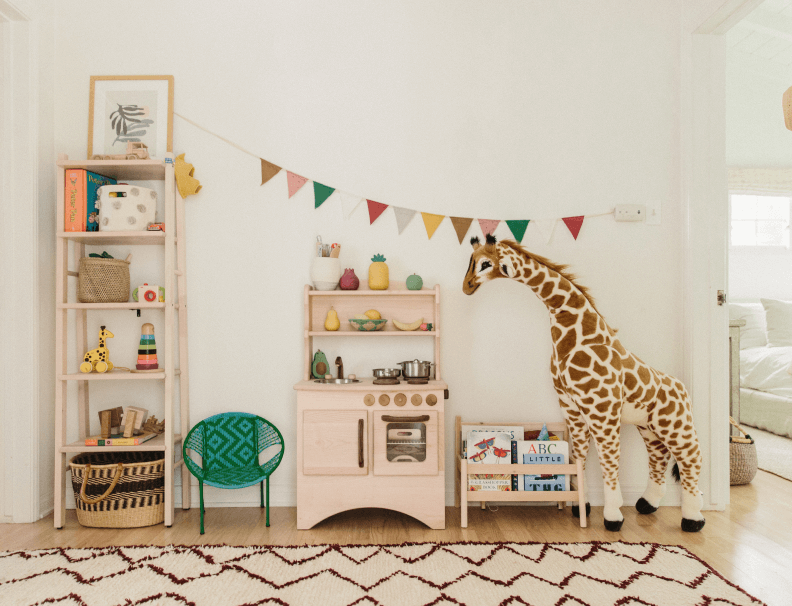 Bringing baby home to an adorable space that is stocked, organized, and ready to go is a luxury, yes, but it's one Eema has down to a science. The nesting services—like interior design, nursery-essentials shopping, organization, and wardrobe for the family—cut a significant chunk of the stress out of the picture.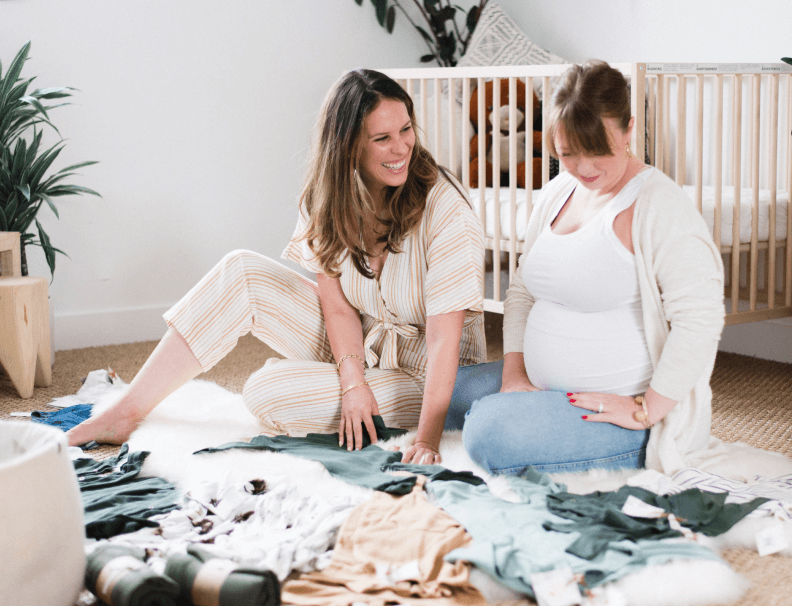 Bump Bestie is in the business of hooking up families with nontoxic nursery design and gear, product consulting and assembly, nanny placement, postpartum doulas, night nurses, lactation consultants, and more. To meet pretty much every need, it offers bundled plans, à la carte services, and virtual workshops.
Food and Supplements
Nutrients, depleted during pregnancy, are in high demand after baby. Yet with little time and even less energy, meal prep may not be top of mind. Enter: healthy, delicious food deliveries, a personal-chef service, and our superstar mother-loving daily vitamin protocol.
Pay It Forward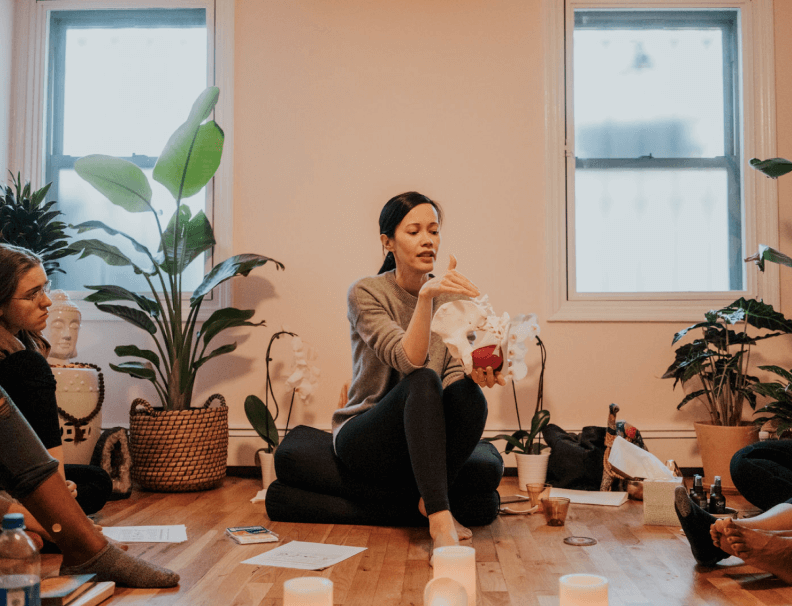 Support the professional development of doulas and their birthing work to help improve the pregnancy and postpartum experiences of future mothers. Make a one-time or reoccurring donation to Mama Glow's professional training program scholarship fund.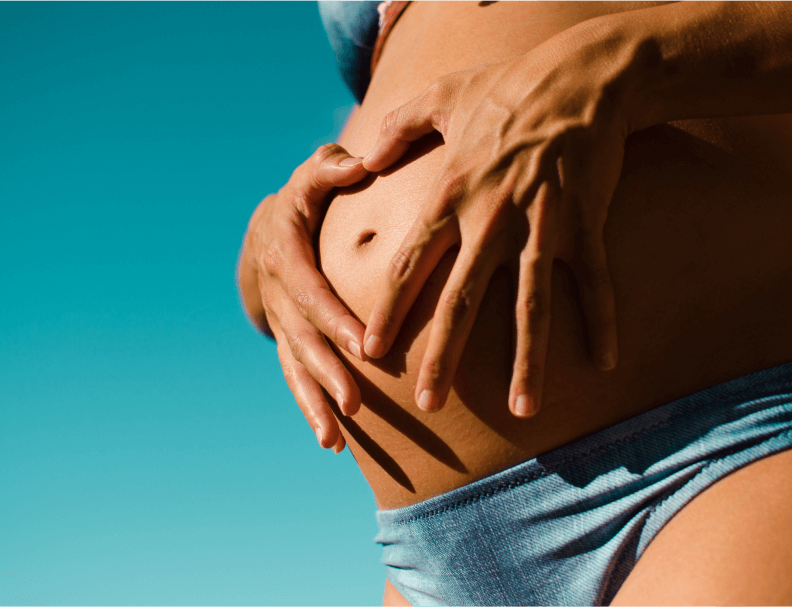 Many mothers unnecessarily die from childbirth due to the lack of basic health care services. Saving Mothers helps disadvantaged mothers around the world—in Guatemala, Kenya, Dominican Republic, Uganda, New York City—survive and healthily recovery from childbirth.