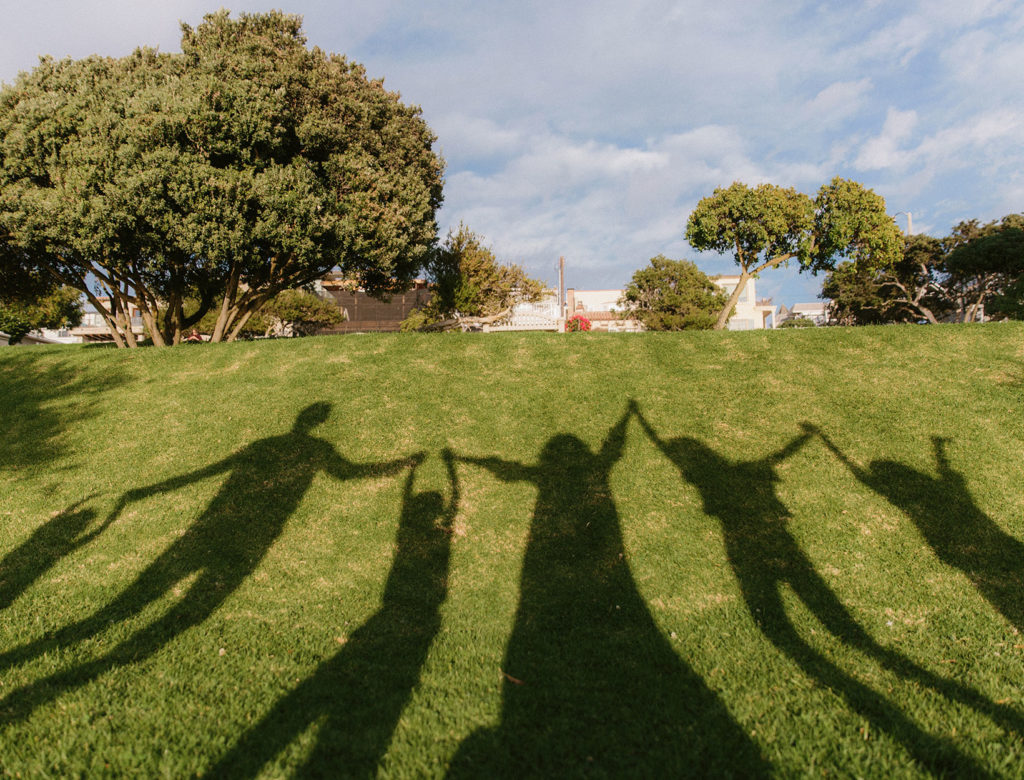 Photograph by Nicki Sebastian
What's behind Only-Child Stereotypes?
What's behind Only-Child Stereotypes?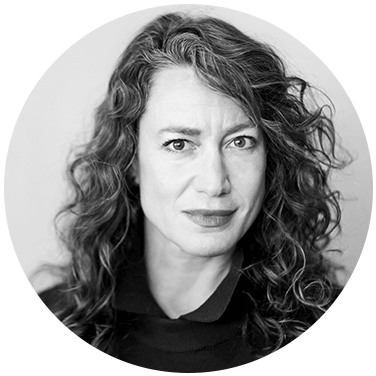 "What is our great discomfort?" asks journalist Lauren Sandler. "What makes us continually say that this is not how parents should parent, and specifically, this is not how mothers should mother?"
In her book One and Only, Sandler—an only child and mother of one—overturns cultural assumptions about single-child families and explores what only children are really like. (They are not lonelier than children with siblings, she says.) Sandler also legitimizes the joy of choosing to have just one child, any number of children, or none at all.
(For more from Sandler, see her recently published book, This Is All I Got, about how systemic poverty impacts mothers and families.)
A Q&A with Lauren Sandler
Q
Do you think only children feel lonely?
A
It's a complicated question. The short answer is that everybody feels lonely. Loneliness can be felt even when we are with other people. During the quarantine, those of us who are alone feel desperately lonely. And those of us who are stuck with other people are very aware of the loneliness that we feel when we're with other people. There is a difference between solitude and loneliness. When we see a kid who is alone, we projected a notion of loneliness onto that child instead of a notion of solitude.
It can be very different for different people. For me, the way in which I experienced loneliness was not having any adult power. I have referred to my parents as the "united front." I grew up with two parents who are married, which is an increasing rarity. They are a very happy, very enmeshed couple. My own loneliness was more in relief to their togetherness and their enmeshment than it was about the absence of another kid in the house.
---
Q
How important is socializing with peers, and how have things changed for only children while sheltering in place?
A
I grew up in an apartment building. I was really close with the kids downstairs. I had two other friends in the building. I had friends down the street. A lot of researchers talk about how only children tend to idealize the experience of siblings. In fact, according to psychological studies, there is as much loneliness with kids who have siblings as with kids who don't. The majority of time is spent at school anyway, which is where socialization happens. But if you are intentional about raising an only child, you want to make sure that your only child has lots of friends around, especially ones who can often function in sibling-like relationships.
That is the crazy thing about having this conversation during a quarantine. I had lost sight of how integrated my family is into all of these other families that we know and how their friendships are such a big part of our lives. Being in a quarantine has really shone a light on what it means to have one kid alone in the house. My daughter will look at me and say, "You have Daddy; I don't have anyone." And I remember exactly how that feels. And there are only so many Zoom calls that can bridge that.
I'd have to write a new postscript to my book about having an only child under quarantine. Because it's really different. When I was researching my book, I understood how different it is for kids in remote, rural areas who don't have siblings versus kids in, say, Brooklyn. Being an only child when you have other kids nearby all the time is a radically different experience than being isolated at home—which my daughter is now discovering.
---
Q
Why are there negative assumptions about the single-child family?
A
This is kind of my trip about how we talk about families: Every family has its own particulars, and every family configuration has its own particulars. But there is one type of family that we tend to stigmatize as being bad for kids, which is the family with one child. For example, my daughter has friends who have siblings who fight tooth and nail all the time. She has other friends who have siblings who are brooding in their rooms, and things are miserable. But there isn't the same notion of "Oh my god, it's a kid alone." Both kids with siblings are experiencing a different type of loneliness. There is almost an aesthetic reaction to seeing a child alone that we write all of our anxieties onto. Without thinking, we are stigmatizing one type of family formation. Part of why I wrote my book was to ask: Is there actual proof that only children are worse off? And I found that there isn't. Beyond that, why is it that we keep telling this story? What is our great discomfort? What makes us continually say that this is not how parents should parent and, specifically, this is not how mothers should mother?
"There is almost an aesthetic reaction to seeing a child alone that we write all of our anxieties onto."
I've written about the single-child family, and I've also written about women choosing not to have children, because I consider them to be topics that are aligned. There's this idea that women are supposed to be mothers more than anything else. And if we're not, then who are we? And who is that threatening? Why is society uncomfortable with that? What would we do with our time, our money, and our power if we weren't dedicating it to children?
---
Q
Does this conversation feel uniquely American?
A
That raises another question: What does it mean to have a child in America? In England, Ireland, Poland, and Brazil, the numbers of only children are on the rise. The economic response to having one kid is not just an American question. But we say: Have more kids, love every second of it, and we're going to make it as hard as possible for you. Which is crazy. Knowing what the costs of childcare, food, and shelter are, we personally knew that our lives would have to radically transform if we were to have another kid. I didn't have a full impulse to have a second kid myself, but I think partly because it was normative for me to have just one kid. It's what I grew up knowing. And I was madly in love with my daughter, and she satisfied whatever hunger I had for motherhood.
---
Q
Is there any research on how much attention only children receive and what kind of impact that has?
A
There is one study that I think about a lot, because I've never seen anything like it. There is a concept called "resource dilution," which means your resources get diluted with each child you have. We think of resources in terms of money, time, and energy. Even the number of words that a parent speaks directly to a child and how that aligns with their intelligence and confidence. And it turns out that words are another resource that gets diluted.
Only children get more words without having to share them with another person. And every additional kid dilutes the number of words that are spoken directly to them, which then correlates to measures of intelligence and confidence. I think there's often this idea that only children are these little adults. It's not that children are having less of a childhood, but there seems to be a precociousness that comes from that intensity of language.
There is an intensity for the child in an only-child family. Which goes to this idea of dilution. Because there is no dilution, the attention is trained on one kid. And everything gets amplified. Which is something that the parents need to be mindful of.
---
Q
Do only children typically communicate differently in relationships or show noticeable differences later in adulthood?
A
There is a paucity of research around adult only children and relationships. What exists seems to be all over the map, and with small sample sizes. There are plenty of studies that consistently show only children tend to be high-achieving in their careers, but it doesn't go deeper than that. The research tends to be focused on kids. And people set out to prove all the time that kids who are only children are lonely, selfish, and maladjusted. But what people tend not to look into is who we end up spending the rest of our lives as. And because of that, I think that there's a lot of conjecture and extrapolation. There is something that feels vaguely astrological about that: If you know someone is an only child, you might use that information to define all the things that you already think about them.
One of the things that researchers have hypothesized is that because only children don't have to show up at the dinner table with their sibling right after they've had an argument, they actually work really hard at making sure that they are good friends and partners and that they repair from fights. Because they know that things aren't going to repair themselves naturally.
This is part of the weirdness of being in a partnership with someone, too. Of course we want to understand the people we're with and we want to understand ourselves. In turn, we want to understand how those things mesh together. But it's so rare that there's just an easy map to it. It's so much more tangled and specific than that.
---
Q
How would you like to see conversations around family configurations shift?
A
We have rich discussions about what it means to parent through a divorce or what it means to parent with same-sex couples or twins. But when it comes to parenting only children, we don't seem to have that rich discourse. There are different ways to parent only children. If you spoil your kid, you're going to have a spoiled kid. But that's true whether they have siblings or not. A lot of discussions about values, loneliness, and sociability come down less to family formation and more to parental choices and modeling.
I don't want to pile more on parents; we're already scrutinized enough. But for many people, having one child is what their fertility will permit, what their finances will permit, or what their desires will permit. Instead of judging the only-child family, what if we had a different conversation?
---
Lauren Sandler is an award-winning journalist based in Brooklyn. Her essays and features have appeared in dozens of publications, including Time, The New York Times, Slate, The Atlantic, The Nation, The New Republic, The Guardian, and New York. She has led the OpEd Project's Public Voices Fellowships at Yale, Columbia, and Dartmouth and has taught in the graduate journalism program at New York University. She is the author of This Is All I Got, One and Only, and Righteous.
---
We hope you enjoy the books recommended here. Our goal is to suggest only things we love and think you might, as well. We also like transparency, so, full disclosure: We may collect a share of sales or other compensation if you purchase through the external links on this page.