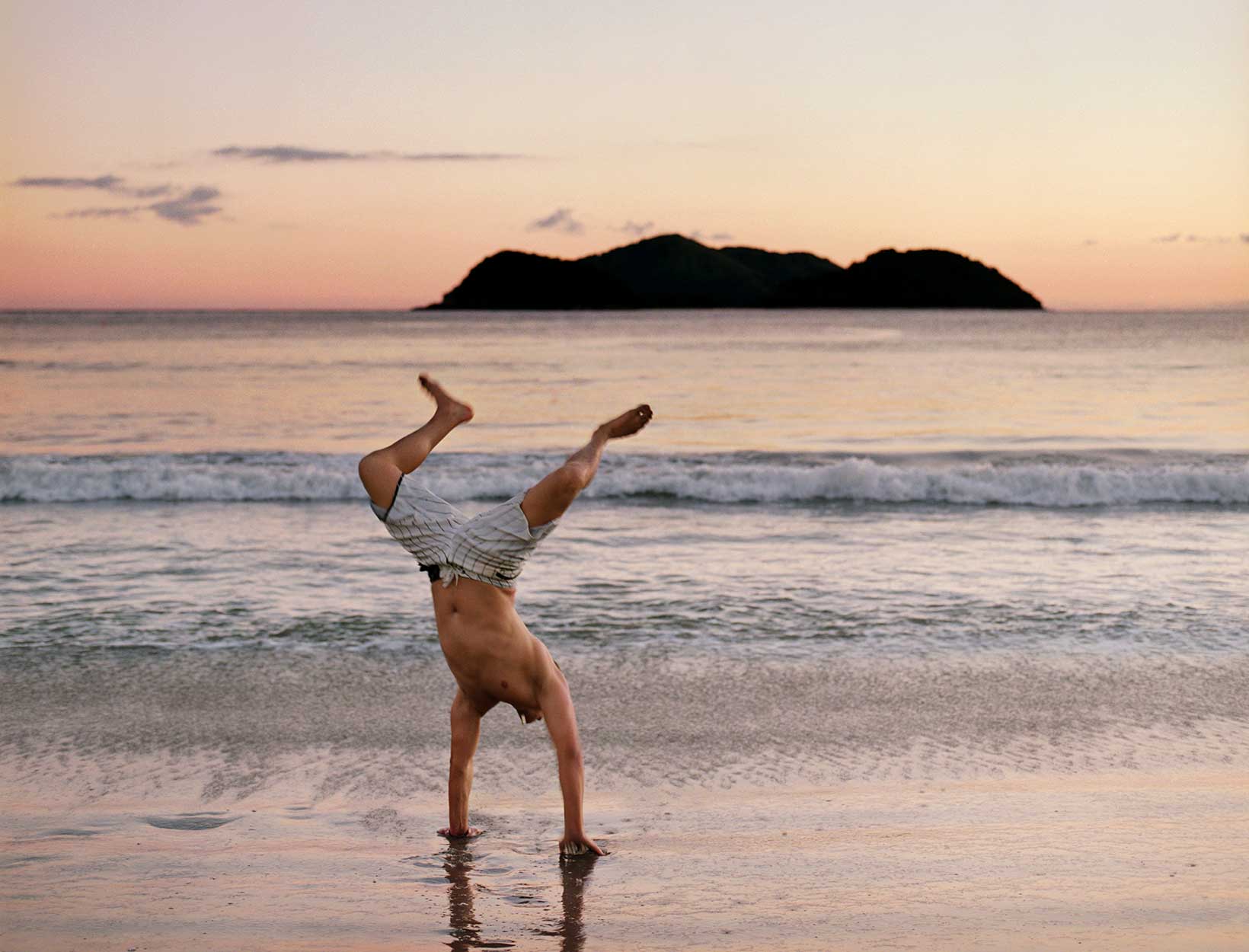 Dear Revel James
by Matthew Morrison
Sometimes we can't tell our young children every truth of life—the good and the bad—as we have learned it. For Father's Day, goop asked a few men to write letters to their children, to be read…not quite yet.
My son, I can't even begin to tell you what it is to see the eighteen-year-old Revel James Makai. My boy, my adventure partner, my sidekick. I am so grateful to be your father. Mama and I always hoped to raise you with honesty and transparency. Our goal was to teach you that mistakes not only strengthen us but are necessary for our evolution. It was our intention to make space for you as an individual and create a foundation of openness and freedom to be your authentic self. My boy: You. Are. Enough.
My parents were in a loveless marriage and made a promise to remain together until I was out of high school. They waited until I was nineteen to tell me. I was blindsided. Knowing they had it planned for over a decade made me resentful. It broke a bond we had as a family. But ultimately, their sacrifice for me wasn't in vain because it led me directly to the kind of father and man I strive to be. Many people are afraid of exposing truths to their children, understandably, thinking they aren't mature enough. But we believed it was our duty let you guide us to the truths and conversations you were ready for. If there's anything new you'll find out at eighteen, let it be the understanding that your parents don't know everything. We look to our parents as the authorities on how life should look and feel, and we usually believe they're the smartest people on earth (in this case…we are!). But there comes a time when emotional growth means understanding that our parents aren't perfect. It is my sincere hope that you set off with a wide and curious view of all things. You'll need to be armed with as many tools as possible to take on life. It's your turn to fly, my son. We look forward to nurturing our bond now that you are an adult.
Wow. I think it just hit me.
Love, Papa (and Mama!)