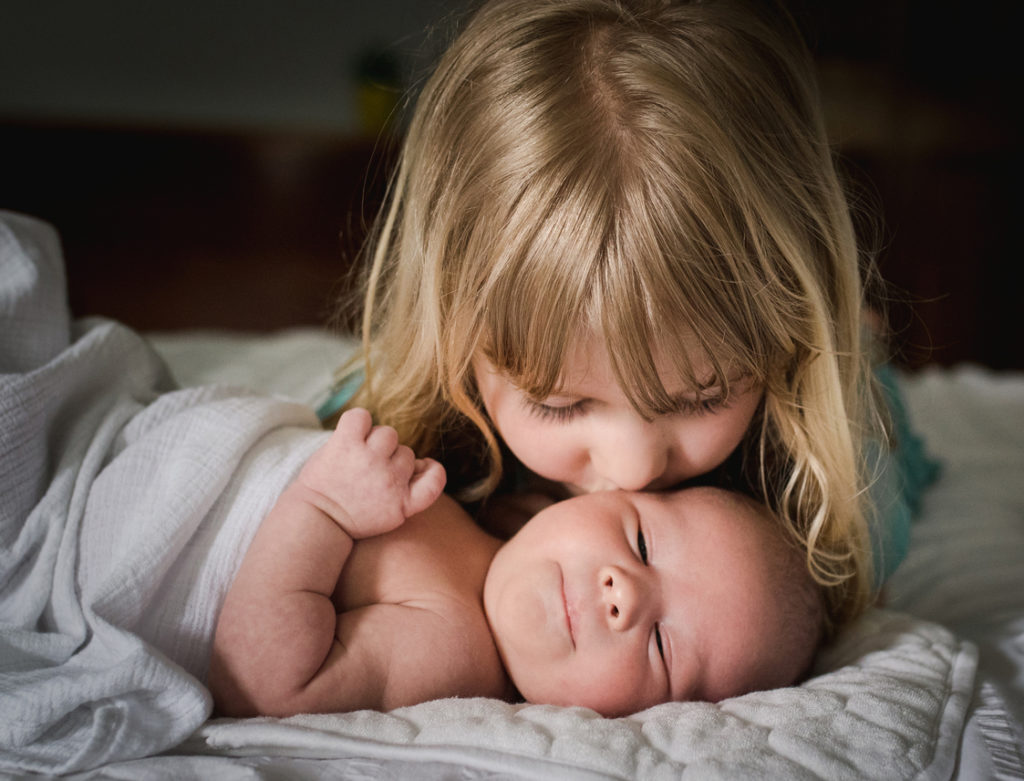 Introducing a New Baby to the Family Dynamic
Introducing a New Baby to the Family Dynamic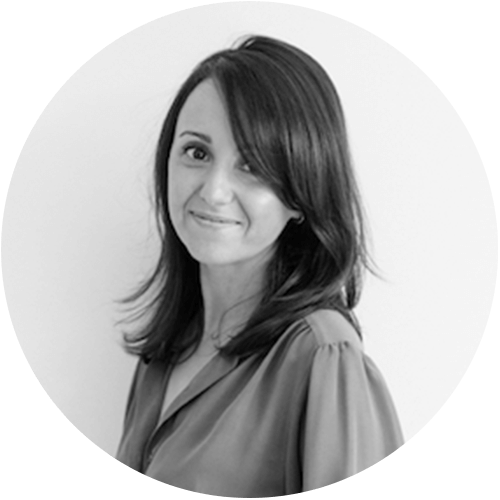 Transitions are a part of a family's evolution—and weathering them usually isn't easy. Bringing a new baby into the fold is arguably one of the most complex shifts. And this may ring particularly true for the older sibling, the one who up to this point has only known the privileges—undivided attention, ample alone time, running the playroom like their own little fiefdom—of only childhood. The change can feel seismic. It is. And not just for the kid. Throw in the emotional, physical, and mental toll of becoming parents to a newborn (again), and the grown-ups may feel as if life will never stabilize again. (It will.)
"Normalize this transitional moment," says Nicole Makowka, head of education at LOOM. "By being open to the wholeness of the experience for your child, you are reinforcing the expression of feelings while also signaling that the feeling isn't wrong and doesn't need to be changed." Ideally, it's a whole-family affair, with parents and caretakers acknowledging the change, taking ownership of the change, and continuing to make room for other changes. Makowka offers her insight on navigating these transitions with some semblance of grace and the big-sibling-to-be's best interest in mind.
A Q&A with Nicole Makowka
Q
What are the best practices for the first introduction to the older sibling?
A
Big transitions, like introducing a sibling, are hard to process and take a long time. Instead of focusing on how best to manage the introduction of the new baby once it's born, think of "introduction" as a longer-term process, starting when you begin talking to your child about becoming an older sibling. Develop clarity around your expectations and know that it is extremely common for children to have mixed feelings about having a new sibling. They might be interested in talking about the baby, and the next moment, they might be frustrated about the new baby. It's a dialectical experience for every person in the family, including the parents. The more parents can get in touch with their mixed emotions about this major change, the more we can relate to and connect with our children.
For younger children, it can be helpful to turn the plan into a story, narrating the elements you know for sure: Where will the birth be? Who will be there? Who will be staying with the child? When the child comes to see you, who will be in the room? Can the child hold the baby? This is a delicate and very nuanced experience that depends on your older child's developmental stage and age.
---
Q
What are some issues that can come up in the first few weeks or months of the new baby being home? What's normal and what's cause for concern?
A
It's important to understand that introducing a new child into your family is an expansion of your family system. In order to process what this shift will be like for your older child—and for you!—it is critical to understand what roles everyone played within this family system prior to new baby's arrival. A child is not just adjusting to a new sibling; they are adjusting and processing a new role, for themselves and for their caregivers. When you think of a new sibling entering that family through the lens of a family system shift, you will start to understand why you could expect a wide range of feelings. Some children may be empowered by the new role of older child. Some children may resist that role because they prefer being the baby.
Other children might be exploring how to get more of a parent's attention by testing limits or through developmental regressions. This is all normal and to be expected. Some children can get overwhelmed and triggered by their big new feelings and lack the ability to control their behaviors. If you notice that your child is trying to harm the baby, you should intervene to maintain safety. It's important to have a conversation with your older child and differentiate feelings from behaviors so that they don't feel that you are trying to shut down the feeling that is underlying the behaviors. You can soothe your older child by creating space to listen to their feelings and redirect harmful behaviors.
---
Q
Is there a best-case scenario?
A
The aim is for all children to be seen and given the space to share and process their feelings. Developmentally, this will look different for each child: Some will process through play, some will process through limit-testing, and others may regress. Of course, as children get older, they may be able to use language to express how impactful this change is. The goal is to look for the signal amid the noise. If you see your child acting out in ways they haven't before, try to see underneath the behavior.
---
Q
Would you do this differently depending on age group?
A
Regardless of age, talking to your older child about what baby needs is a way to narrate the experience ahead of time. In a developmentally appropriate way, you can share what you know about babies, including that the new baby will require a gentle, loving touch; babies cry to let us know they need us; that you will hold the baby often, feed the baby often, and the baby will sleep a lot. You can also share that you may be tired, and that other people might be very excited to come over and meet the baby—in normal circumstances, not so much in COVID times. Plan for alone time with your older child if that's possible and include their ideas about how to spend time together.
For children ages zero to five: Remind yourself that for young children, an ability to have a loving point of connection when they are not in control helps to regulate their nervous system. So you can move into a place where they can more effectively communicate, be open to redirection, and experience feeling soothed. Of course, your goal will always be safety, so you will intervene to make sure that children stay physically safe. But learning how to sit alongside your child while they are dysregulated helps signal to them that their feelings, as big as they may be, are not scary to their parents. Their feelings are meant to be processed and not to be cut off.
For children ages five and up: As children get older, they still benefit from a loving, compassionate presence. Create space to check in with your older child and ask them explicitly how they feel. Normalize for them, and for yourself, when they share mixed feelings about having a new sibling. They might feel shame about feeling jealous, angry, or annoyed. This is all normal, and modeling this will help you deepen the connection with your older child. Try to bring neutrality to feelings that have been outwardly labeled as negative. By being open to the wholeness of the experience for your child, you are reinforcing the expression of feelings while also signaling that the feeling isn't wrong and doesn't need to be changed. It just is, in that moment.
---
Q
Specifically now, during a pandemic, when the older child's schedule is already disrupted, how do we manage this additional transition?
A
It's hard right now. Parents should acknowledge that and bring a very heavy helping of compassion into the family system. During times of high stress, I always encourage families to slow themselves down: Slow down expectations; slow down timelines; slow down negative thoughts. Having schedules and aiming for consistency are helpful—but relieve yourself of the pressure to stick to something rigidly. It can be helpful to manage this time by engaging children's senses, so instead of sticking to virtual classes or specific activities, think of the day as an opportunity to activate your child's sensory experience. There are great resources available online from occupational therapists for sensory diets that parents can incorporate.
---
Q
In a two-parent household, how do you manage the transition in the context of the relationship between the parents?
A
Build in time to communicate early and often. If possible, talk about how to bolster your relationship before the new baby arrives. Talk openly about the shift—the energy within yourself and within your relationship—that will certainly take place. Plan for being tired and stretched, emotionally and physically, and create an openness where you soften to things feeling different. Even though it is an exhausting time, it's important to keep communication flowing. I suggest scheduling blocks of time weekly to just practice listening. Simply asking these two questions can help: How are you feeling? What can I do to help? The key here is to listen, and if there is something either person can do to respond to the need for help, attempt to do it. This does not need to happen behind closed doors. Modeling to your child that you are able to listen and be kind to your partner is a moment of education. This is important and shapes their understanding of partnership and negotiation. Take it a step further and ask your child the same two questions. If this becomes a practice in your home, they will likely end up asking you the same questions.
---
Nicole Makowka is the head of education at LOOM and a licensed marriage and family therapist. With over a decade of professional experience, Makowka is committed to serving women, children, and parents in an educational and therapeutic capacity. Makowka approaches her mission to empower people with education, empathy, and encouragement. She lives in Los Angeles with her husband, son, and dog.