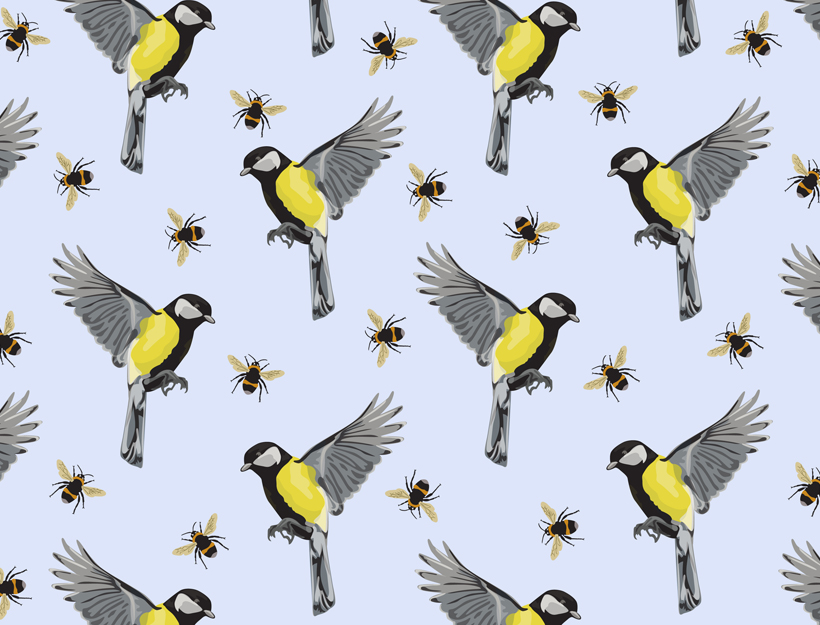 Illustration by Louisa Cannell
How to Talk About Sex with Your Kids
Many of us still remember when we had "the talk" with our parents. Now some of us, as parents ourselves, can sympathize with the awkwardness of our moms and dads might have displayed while rushing us through the conversation. Sex is a hard topic to approach with kids, yet it's much too important to avoid. Below, frequent goop contributor Dr. Robin Berman—a practicing psychiatrist, associate professor of psychiatry at UCLA, and author of Permission to Parent—explains why sex should be an ongoing conversation between parents and children—plus, what to say and when to say it.
A Q&A with Dr. Robin Berman
Q
What are some ways to make it less awkward to talk to kids about sex? Any tips for overcoming that mental and emotional hurdle?
A
The first step with any potentially awkward or charged discussion with our children is to center ourselves. Accept that this may be an awkward conversation, in part because it's the beginning of a loss of innocence, and the beginning of letting go for parents—all of which is part of normal, healthy development. Our children pick up on our energy and take cues from us, so it's important to walk through your own anxiety before having the discussion, to stay as relaxed as possible, and present the information in a very matter-of-fact and straightforward way that will help you remain calm and on point.
How best to find your calm? By reminding yourself that there's no one you would rather have transmit this information than you, a trusted parent who loves her children. You don't want the default teacher to be the internet or your children's peers. As in all parenting, the less charged it is for parents, the less charged for children. We also need to be mindful not to project shame or embarrassment that we might have experienced as children ourselves.
Q
What's the right age to explain sex to your kids?
A
There's no set age—it varies for each individual child, but today, with the internet in mind, it's better to skew earlier. In the past, there was a protective shield around childhood that no longer exists. In 2016, the unfortunate reality is that the average age of exposure to internet pornography is eleven—ideally you would like to have a number of substantive conversations long before that. (In other countries like Canada and the United Kingdom, pornography has to be purchased prior to viewing, but in the United States there is regrettably free access 24/7, which is why it's essential for parents to stay ahead of it.)
Answer questions as they organically come up. Remember that unlike what often happened in prior generations, which was one big talk about the "birds and the bees," the optimal approach is an ongoing conversation. You should always let your children know that you are available to answer questions, and always reinforce their questions with statements like, "I'm so glad you brought that up." Answers should be developmentally age-appropriate—there's no need to give too much information to very young children—just stick to the specific questions they raise.
Q
Do you find that it is as difficult or uncomfortable for kids to open up as it is for parents? Or are kids more willing to have the "hard" conversations than we think?
A
I think most parents would be surprised at how comfortable their kids are to get into the topic of sex. Kids are curious, and they want information. Creating an environment that makes it safe for a child to bring up questions is an important part of parenting, not just for sex but for other topics as well.
Q
Does research support the idea that children benefit from talking to their parents about sex (or another particular subject matter)?
A
Yes. An abundance of research shows that parental education in a supportive, open, and responsive style leads to less risky adolescent sexual behavior. As an example, one study shows that youth whose parents discussed condom use before the teens initiated sexual intercourse were three times more likely to use condoms than were teens who hadn't had these discussions. Research also shows that kids who feel connected to their parents are less likely to use drugs and less likely to engage in early or risky sexual behavior.
Q
How do you recommend talking to children about how to protect themselves from online predators, from real-life predators, and from date rape?
A
When having conversations with your children about online safety, set clear boundaries. "Conversations" with strangers online should not be permitted, and all social media settings should be set to private. Additionally, parents should monitor social media and internet activity as much as possible, particularly with younger teens. As far as real life, it's vitally important to teach kids that their body is their own, and that they have a right to say no. No one is allowed to touch them if they don't want to be touched. And a child should never be forced to touch someone else. Explain the importance of listening to your inner voice, and of trusting those gut feelings. If it doesn't feel right, it isn't right. They need to be empowered to stand up for themselves and say no, to leave the situation, and tell a trusted adult.
Q
How do you recommend talking to kids about understanding no and respecting boundaries?
A
One of the cornerstones of great parenting is teaching children respect and kindness, and that of course applies to sexuality. You need to continuously explain to boys that sexual contact with a partner must be a consensual act, and that their partners' consent is paramount. Sexual gratification should never come at the expense of a partner's feelings. Here are questions you could ask your young teen to think about:
Does my partner feel comfortable?

Has my communication been open?

Am I respecting my partner's limits?

Am I pressuring my partner in any way to do something they're not sure about?
Unfortunately, our children are inundated with toxic and often scary images of sex prior to their first kiss. Borrowing a father's Playboy magazine back in the day is quite benign compared to what's available today. If you Google the word "sex," orgies, masochism, and a sea of disrespectful imagery come up, which is why it's essential to have conversations about mutually loving, respectful, and consensual experiences. Again, you do not want their sexual education to come from the internet!
Also, it is really important to talk to young boys about what masculinity means. Healthy masculinity includes discussions about gentleness, sensitivity, and respect. You'll want to combat the inevitable camp bunk/locker room bravado. As male mentors, fathers especially should be mindful about respectful language about women, women's bodies, and sexuality, and mindful about the example they model by how they treat their partners.
Q
How can parents be sure the communication lines are left open, and that their children feel comfortable coming to them when they have questions?
A
This is one of the most essential parts of educating your children about sex. We need to foster an environment at home where kids are totally comfortable coming to us with their questions. How do we create this environment? By not being reactive, flustered, angry, embarrassed, or changing the subject. You want to be the protective, safe place—buffering them from the world outside. To help make your children comfortable asking questions, be calm and encourage them to always feel free to ask questions, and of course answer the questions with truthful, age-appropriate information. As mentioned above, remember to avoid the mindset that there's one "big talk" about sex, but see it rather as a continual conversation that will evolve as your child grows.
Q
Are there sex-related, reliable resources that parents can share with their kids?
A
The good news is that there are many informative resources available online. One great site is from Rutgers University: Answer: Sex Ed, Honestly. Another resource is Planned Parenthood, which can point you toward additional helpful websites and books. For many parents, reading an age-appropriate book with their younger children is an easy way to initiate a conversation.
Q
What's the big lesson we should be imparting to our kids?
A
The more you empower kids and teens with knowledge, the more likely they are to make healthy choices. Also, talking openly and directly about sex with your children invites them to feel comfortable discussing the topic with you. The most important thing is that you are the safe resource, and the first person they want to turn to.
Lastly, it's not desirable for a child's sexual development to be shrouded in secrecy and shame—and it's our job as parents to set them on the path that leads to healthy, loving adult intimacy. I've always loved that the word intimacy has imbedded in it "in to me you see." Let that be a metaphor for what you impart to your children—that love and sexuality are about truly seeing, knowing, and connecting with a partner.
Related: Sex Ed For Kids