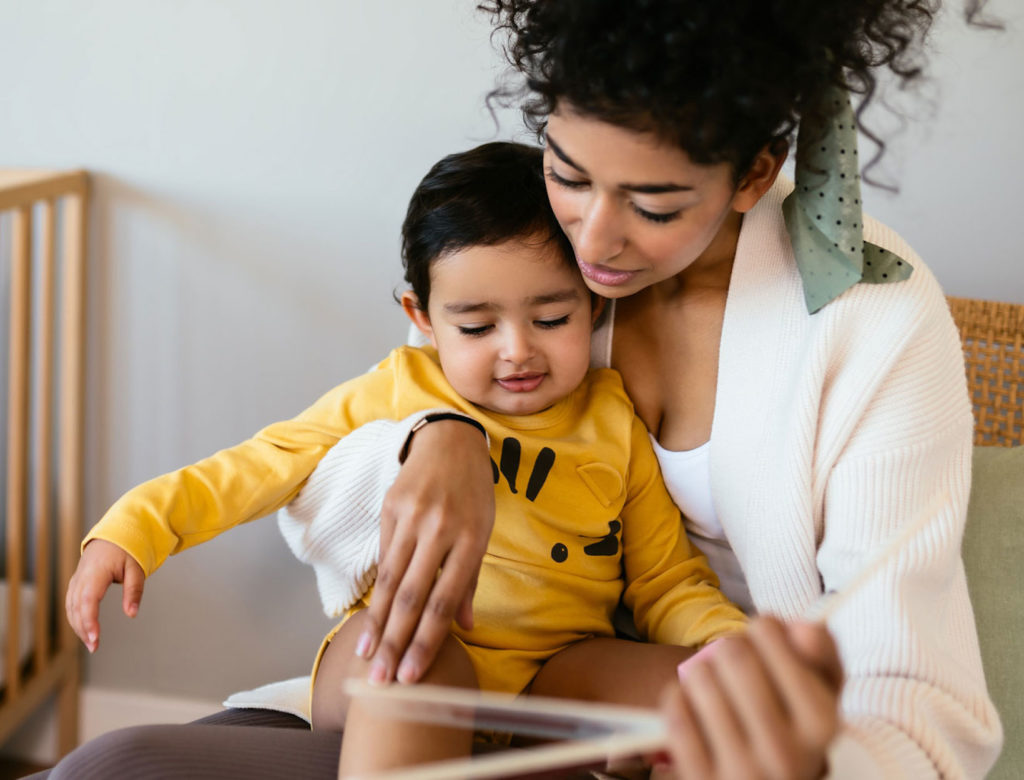 Small Tools to Relieve Parenting Burnout
Small Tools to Relieve Parenting Burnout
Child therapists Ashley Graber and Maria Evans want parents to know that burnout from parenting—in any circumstance, but especially right now—is universal. And after more than a year of navigating extreme unknowns and school closures, it's also to be expected that burnout won't evaporate the moment your children transition back to in-person school.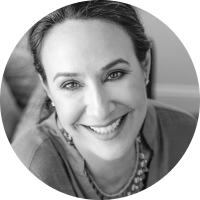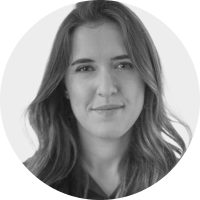 We asked Graber and Evans to share the tools they use in their practice to help parents address burnout—and what steps to take to prevent burnout from building back up again.
A Q&A with Ashley Graber and Maria Evans
Q
What's your approach to the idea of work-life balance?
A
Evans: I worked on a research team at Columbia University where we examined the experience of mothers with young children. What we found was that the very notion of work-life balance is a fallacy. The expectation of doing it all is most often met with a necessary sacrifice, and self-care is often the first component to fly out the window. We use the term "work-life integration" instead because we understand that striving for balance is a perfectionistic setup that leaves us disappointed and spent. We coach parents to set boundaries within their schedule, prioritize self-care, and learn emotional-regulation tools to find calm in a chaotic situation.
Graber: We see you—you're hiding in closets to text, you're doing therapy in the car, and you're trying to ignore the cartoons in the background during an important call. "Self-care" is such an overused term, but if you think of yourself as the nervous system of the family, then it makes sense that the caretaker would need to take a break. So when that guilt naturally arises over making a plan with a friend or taking time to exercise, remember that this is not a selfish act but rather an essential act of care for your entire family.
---
Q
How do you carve out time for yourself when it feels like you have none?
A
Graber: The lines between work life and home life are totally blurred, and it feels like everyone is working 24/7 with no physical or emotional breaks. It's no wonder everyone feels burned out.
Evans: We recommend what we call the "take ten for me." We don't have to take long breaks, but we do want to make those breaks meaningful—think quality versus quantity. Here are the ground rules: no screens and no planning the next meal or meeting. Take ten minutes to reset your nervous system and restore your focus. If you take ten every day consistently, you'll notice a shift. Consider taking a walk, savoring a cup of coffee on the back porch, or stretching to your favorite playlist. Our brain and nervous system don't need much to reset if we're consistent. It's when we go-go-go until we fall over that it becomes so much harder to bounce back and burnout takes over. And research shows that scheduling these breaks in advance makes us most likely to take them.
---
Q
What's pandemic-specific parent burnout?
A
Evans: You feel overworked, exhausted, frustrated, and perhaps uninterested in your job or your family in a way that might scare you. You are not alone: It's a matter not of if but when you will feel this come up. Traditionally, burnout is known as a syndrome that results from extreme workplace stress that has not been successfully managed.
Graber: Working parents don't have the same motivation they once did, and kids and teens describe a feeling of Groundhog Day every time they turn on the computer for distance school. We're seeing parents experience changing moods—one moment they feel okay, then suddenly they're angry and stressed, with little to no patience for their child's tenth request for more screen time. On the flip side of moodiness, we're also seeing parents and children feeling disconnected from one another, even though they're sitting on the same couch. Parents tell us they're with their families, but their minds are somewhere else. And it's so much harder to concentrate or focus on any of our tasks. Parents report physical pains, stomachaches, headaches, and even difficulty sleeping. These are the signs that our nervous system needs care and attention.
---
Q
Where do you begin to relieve pressure when you're feeling the parenting burnout?
A
Graber: Working parents thrive when they have the right support. It is more important than ever for parents to set boundaries around their time: time for your own self-care, time for your children, time away from your computer. When all boundaries are blurred, we need to draw the lines again.
Evans: Regardless of your situation, the need for boundaries is universal. They aren't necessarily easy to set up or hold at first, but they pay off if you can work through the discomfort of trying something new in your family. A key to this is setting a schedule and sticking to it. Schedule in the pieces that are most likely to fall by the wayside, like time for yourself.
---
Q
How do you negotiate a schedule when there is no boundary between work and home?
A
Graber: All family setups are different. Some families have a ton of space to spread out without the distraction of other family members being in the room. Others are using their bathroom for important work meetings or just to cry, because they have almost no space for privacy. A lot of families are negotiating the back-and-forth travel between homes. Regardless of how you negotiate work and school from home, we recommend a schedule for establishing calm in the family.
This allows everyone to know what to expect, like wake-up and bedtimes, meals and school, and time to yourself. When we stick to it all seven days of the week, over time, it becomes the norm. Schedules create predictability, and predictability creates calm in our children's nervous systems—and in ours, too. At a time when so much is uncertain in the outside world, a regular routine brings comfort and calm to our families.
Evans: For parents working from home, there's a special problem that you are facing right now—you barely have a wall separating you from your children during the workday. It can feel a lot harder to stay focused on your work when you can hear your children in the background. The guilt arises so naturally when you have to get your work done but you know they want you in the other room. We need ways to let that guilt go.
---
Q
How do you recommend addressing that guilt?
A
Evans: One way that we assuage our guilt is to turn to reason and rational thought that support our choices. Many psychological research studies find that the quality of the time we spend with children is more impactful than the amount of time we spend with them.
So what exactly do we mean by quality time? Psychologists have researched this, too. What they've learned, in short, is that quality time is nothing special: The quiet, in-between moments of family life do the real work of family bonding—everyday, unstructured activities that require presence. That's the mindful quality time we are going for. In fact, researchers have found that children value those regular moments more than those scheduled fun outings.
Graber: When you're scheduling your day, make room for an uninterrupted ten minutes with your child (or longer if you have the time). When this time is planned in advance and done consistently, parents and children experience more connection and cooperation throughout the day.
Here are the ground rules: no directing, no correcting, just connecting. Let the child decide what they want to do and enjoy it with them. Think about doing something to connect with your child that's not just talking. Try to incorporate touch, snuggle, laughter, or even dancing or singing.
---
Q
Do you have any tips for working parents who struggle to put down work?
A
Evans: Yes, we have to consider the guilt that goes in the other direction. Notice when the impulse strikes to open that email right away, recognize that impulse is there, and pause to allow yourself to respond thoughtfully rather than reacting to the situation. If you have trouble slowing down, try taking a few deep breaths.
And if you're a parent who feels guilty when the house isn't in order, see if you can give yourself permission to let those beds be unmade and let those dishes pile up in the sink. Practice letting things go.
Graber: A big part of what plays into parent guilt is the idea that you're not there enough for your kids and you're not there enough for your job, even when you are home every minute. When we learn to recognize and respond to that internal voice inside of us, we become better able to take the quality breaks that are so essential to our well-being.
---