Guidance and Inspiration for Having a Baby
Pregnancy and the anticipation of the unknown can be both an exhilarating and rocky road—here, a few resources to help see you through.
Gowri Motha is an obstetrician turned doula based in London who was invaluable to GP during her pregnancies. After spending years delivering babies in UK hospitals, she came to understand that giving birth did not have to be as difficult and stressful as it can be for some, many times leading to cesareans that could have been avoided, etc. So, she developed a method of preparing mothers for giving birth called the Gentle Birth Method, which is described in her book and encompasses diet, gentle exercise tips, Reflexology, Creative Healing, Reiki, visualization, emotional preparation and more.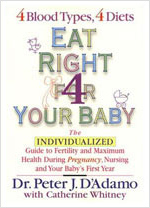 This book is based on Dr. Peter Adamo's blood type diet, which takes his research on eating according to your blood type and applies it to pregnancy.
A collaboration between Violet Gaynor, a senior fashion editor at InStyle, and Kelly Stuart who is a photo director at Hearst, this site features beautiful photographs of cool moms and their kids. Each post is full of personal tips for kids' clothes, beauty, recipes and more.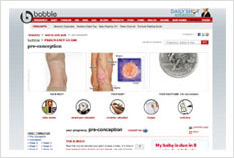 Babble provides a guide for every single week of the pregnancy. It describes the changes you might be experiencing, tells you about how big your baby is inside your womb, and provides advice for each step of the way from other mothers. The BabyZone emails are also, great.