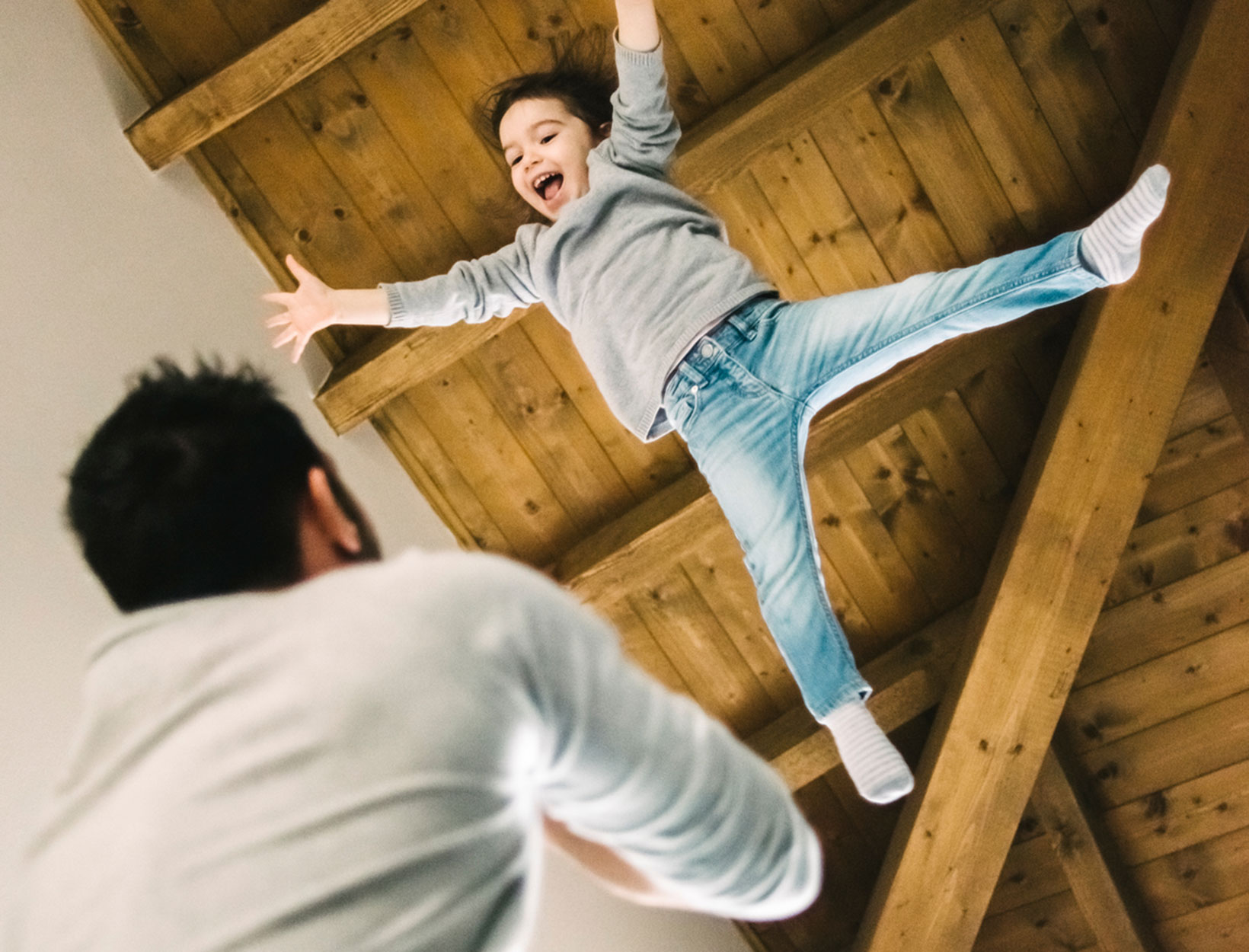 Do Your Kids Need a Manny?
Finding the right caregiver for your children is a deeply personal matter, and usually a difficult one, so when we heard how many friends had great experiences with LA-based agency Angeles Mannies, we decided to investigate. A longtime caregiver for young kids, Daniel Butcher has earned a great reputation for his competence and his easygoing, energetic nature—he's also known for placing male nannies. Below, we picked his brain on his experiences in caregiving, stereotypes in the field, and picking the right person for your kids.
A Q&A with Daniel Butcher
Q
How did you get started in childcare, and what drew you to the field?
A
Being the eldest of four, I have always gravitated towards caring for younger children. This evolved into caring for the friends of my younger siblings back in England. After graduating University, I traveled to Los Angeles and worked at a summer camp as a Go-Kart specialist, and immediately felt right at home caring for campers of all ages, even if I was miles away from my actual home. From there I accepted on-call care work from the families of the campers, and that soon evolved into more hours, more demanding schedules and higher compensation. It seemed that I was only scratching the surface and wanted to dig deeper and hone my skills. After attending childcare seminars and talks on topics ranging from food allergies to bullying to car seat safety, I became the first manny to be accredited by the International Nanny Association (INA). Soon after I was picked up by a domestic recruiting agent, and I've worked in homes throughout Beverly Hills, Hollywood, Bel Air, and more. Though I've learned that there is much to gain financially, and in terms of being a knowledgeable caregiver, what keeps me drawn to the field is simple: Being a manny allows me the opportunity and stage to act as a positive role model to enrich the lives of children.
Q
There are so many gender stereotypes around childcare—what can be gained from overcoming them?
A
The truth of the matter is that in a female dominated industry, men in childcare are constantly defending themselves. Ugly topics include, (but are not limited to): Men's motives for working so closely with children, a man's sexual preferences or orientation, and a man's career goals for the future. Sometimes it's a combination of all three stereotypes, sometimes it's one or two, but seldom is it zero and hardly ever is it a positive stereotype. I've gone through rounds of interviews with families only to be denied job offers when parents discover that I am not gay. So much however, can be gained from overcoming these stigmas. I try my best to impart to my colleagues that by becoming affected by others' labels, you automatically validate that stereotype or negativity. I feel strongly that you can't let any kind of stereotype or negative connotation stop you from doing what you're meant to do—which is what should always be the ultimate life goal.
Q
How should the gender mix of children you have (all boys, all girls, a mix) affect who you choose to care for them, if at all?
A
I used to, like many, agree that if you have a bunch of rowdy boys on your hands, then the obvious choice would be to bring in a manny to get said boys tired out. My thought process has changed as I've evolved in this field. Now, I see that the most important facet as a caregiver is creating an energy balance within the house. That could mean an active, female nanny would be a great caregiver for a group of hyperactive boys! There are so many aspects to factor in as a parent when selecting childcare—I think everyone can agree that if a candidate matches your parenting philosophy, lives a healthy lifestyle, and can provide an ethical and moral compass to your kids, then their gender may as well be at the bottom of the list.
Q
What do you think mannies bring that's different from female caregivers? Are you seeing more interest in male caregiving?
A
For starters, I'd like to mention the similarities that men can bring to this field. I've worked with countless families and caregivers, and have seen firsthand that men can provide the same qualities that their female counterparts are generally known for: Nurturing, patient, inclined to the arts, good in the kitchen, capable of laundry—the list is endless. As far as differences go, when I walk into a birthday party, and am the only male caregiver in a sea of nannies—it goes without saying that I have almost every child's immediate and astute attention. My guess is that this occurs because it's something kids just aren't used to. This is also purely an account of what I see here in LA (though it's also my guess that this is the case in other cities as well).
Lots of men are beginning to see that this is a rewarding career both personally, and financially. The demand is out there! Below are just a few things I hear when families approach my agency looking for a manny:
"I have all boys."

"I'm a single mom."

"My husband travels a lot for work."

"My husband is swimming in estrogen."

"When our son developed an interest in sports and wrestling, neither of us knew anything about that."

"To increase the testosterone factor in our house."

"We are a two-mommy household."

"We are teaching our children not to assume things about people based on stereotypes."

"As a visual deterrent to outside harm and to provide a more authoritative presence."

"As a male role model."

"We need a manny because of the physical strength needed to care for our daughter."
Thankfully, more and more men are getting into childcare, which is great to see, and one of the main goals of my agency, Angeles Mannies. The profession needs more skilled, and experienced male nannies. Guys don't realize that their role as a tutor, sports coach, or camp counselor gives them a huge leg up into the rewarding, challenging, and meaningful career field of a manny. It's my belief this need will only increase as we demonstrate what we're capable of and the impact we're making.