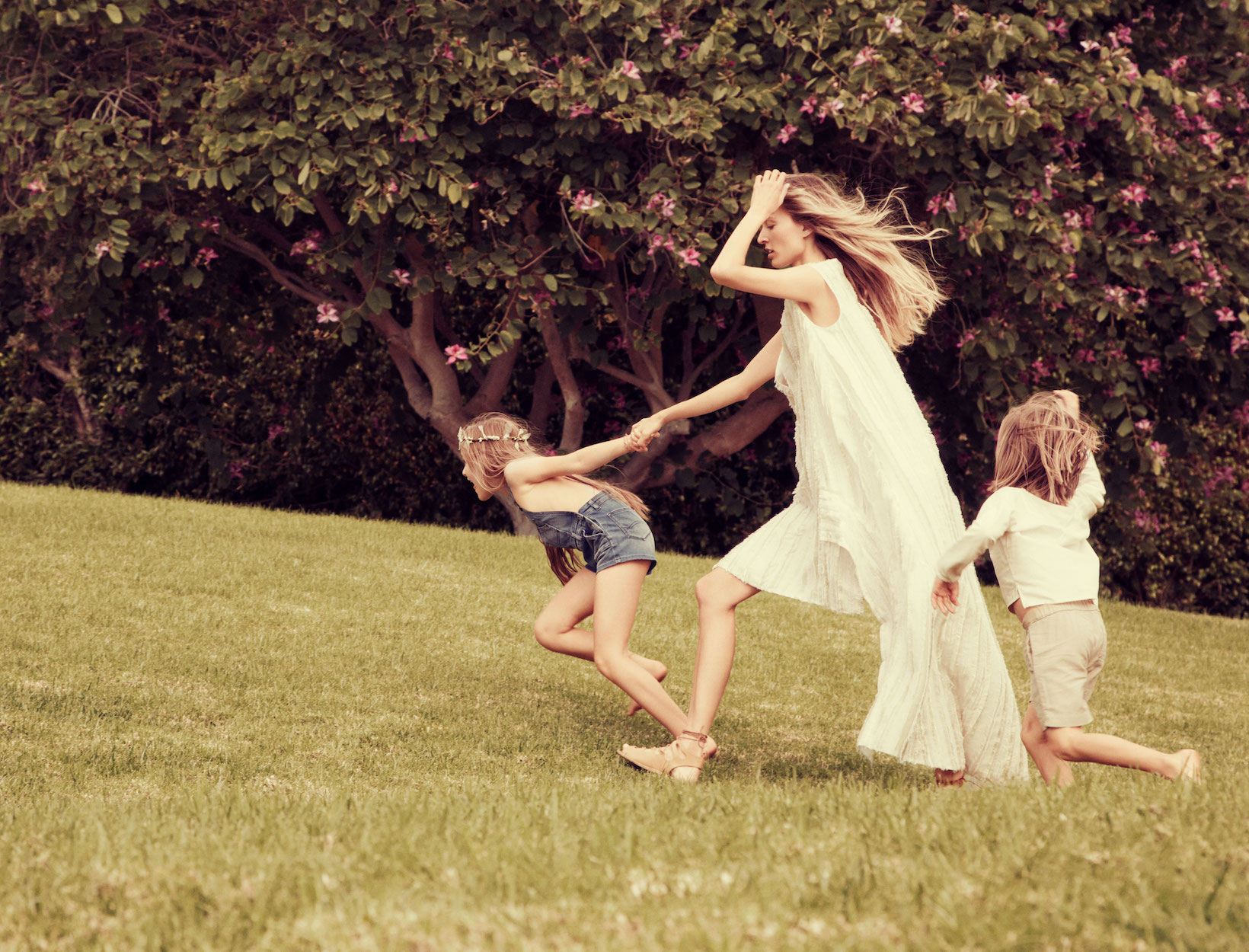 Bambino:
The Baby-Sitter's Club of the Future
In most modern communities, the days of the next-door neighbor's kids casually running over to babysit while you duck out to dinner are long gone. GP first heard about Bambino—the brilliant, easy-to-navigate babysitter-booking app—and met the founder, single-dad Sean Greene, on Apple Music's Planet of the Apps. The simpler-times concept of a neighbor-to-neighbor sitter service that vets its users, both sitters for hire and the parents doing the hiring, resonated so much that she became an investor herself. As you'll read below, Bambino is more about utility than nostalgia, safely and efficiently connecting parents and sitters who may never have known about each other otherwise.
A Q&A with Bambino's Sean Greene
Q
What was the impetus for creating the app?
A
The idea really came out of necessity. I was heading home from work one night, fretting over the fact that I couldn't find a sitter. It had been a long day and I wanted to go out, but after what seemed like hours of calling and texting sitters and friends, I kept striking out. I was driving through my neighborhood and I just knew that on every block there had to be a teenager or young adult who was willing and able to sit for me, I just didn't know how to get to them. That's when it struck me…there ought to be an app for that.
Q
Can you give us a quick download on how it works?
A
There are a variety of resources for finding a local babysitter, but none of them match Bambino's ability to emulate the tried-and-true method of asking a friend or neighbor. Other babysitting apps and sites are primarily job boards. Parents post a job, random sitters view those jobs and apply to the ones they are interested in, and then parents can choose from those that applied. It's like posting on Craigslist or Monster.
With Bambino, parents enter the start date/time, duration, and location of their job, and then they select which sitters they want to send their request to. Once the parent sends their request, they simply wait to hear back and then confirm one of the available sitters. Time is automatically tracked during the sit, then the parent simply confirms the hours and pays right through the app. No fumbling for cash or fuzzy math at the end of the night! Parents are then encouraged to rate and review their sitter to help other parents down the road. The sitter has the option to review the parent as well. We keep this information private but it helps us make sure parents and sitters are good matches for one another.
Q
What's the basic profile of a Bambino sitter?
A
Our sitters range in age from thirteen to sixty, but the twenty-somethings are the most well-represented group. College students and young professionals that have some flexibility in their schedules are the most active for sure. Sitters fall into four categories: junior, standard, advanced, and elite. Our elite sitters are hand selected from the best of the best. To be an elite sitter, you have to complete a requisite number of bookings with a five-star rating, you have to maintain an acceptable reliability rating, respond often and quickly to requests, and get solid recommendations from active Bambino users. In addition, you have to be eighteen or older and pass a formal background check (which we pay for).
Q
What about cost?
A
Sitters set their own rates, and the market decides if they're appropriate. If a sitter sets their rate too high, they won't get requested. On occasion, we'll contact sitters and advise them to lower their rates, but ultimately we let the market prevail.
Q
How does the vetting process work—for both babysitters and the parents who hire them?
A
As parents, we are ultimately responsible for the well-being of our children. Whether you're hiring a babysitter through Bambino, one of our competitors, a nanny service, or simply from a friend's recommendation, common sense and a parent's gut cannot be replaced by any background check or third-party vetting process. We often suggest that if a parent has any trepidation they should hire a sitter for an in-home visit or meet the sitter in a neutral setting like a park or coffee shop before booking them for a night out. The parent can then watch how the sitter interacts with their children and gain a greater level of comfort when leaving them alone.
Bambino sitters are organized based on who you know, who your friends know, and then by distance, so in essence, you're selecting from sitters that have been babysitting for your friends and neighbors. Every sitter has to log in with Facebook, and they have to have a recommendation from someone in their community. In addition, sitters go through random checks of their social media footprint and get reviewed for the quality of their profile. We have a fairly strict process for activating sitters and only one-third of those that register actually become active.
Q
Have you found that the app is more successful in some neighborhoods over others?
A
We're providing a marketplace to bring parents and sitters together no matter where they are. All things considered, we've found that Bambino works extremely well in neighborhood settings near big cities. Areas where parents are active but often don't have tons of family around. Some of our top performing communities are Dallas, Indianapolis, Austin, Charlotte, Westport (CT), and West LA.
We typically launch a new community by hiring a community manager to, first, recruit stellar sitters and then market it to parents. However, if a parent or a sitter is interested in getting their community started, they simply need to register and use the refer-a-friend link to start building a network (and get paid on each active recruit!). Once the seeds of the initial network are planted, the marketplace grows legs and expands on its own.
Q
What has been your biggest learning about the needs of families today?
A
Parents work hard, and sometimes they just need a break…whether it be lunch with a girlfriend, date night, errands, or some time alone. We shouldn't have to feel guilty for wanting some free time, and we shouldn't have to pay tons of money for a professional nanny service to help out on occasion. We started Bambino because we wanted to find good, honest, trustworthy babysitters in and around our neighborhoods that our friends had used, and it's worked. We're now bringing that to communities all over the country and the response we've gotten has been tremendous.