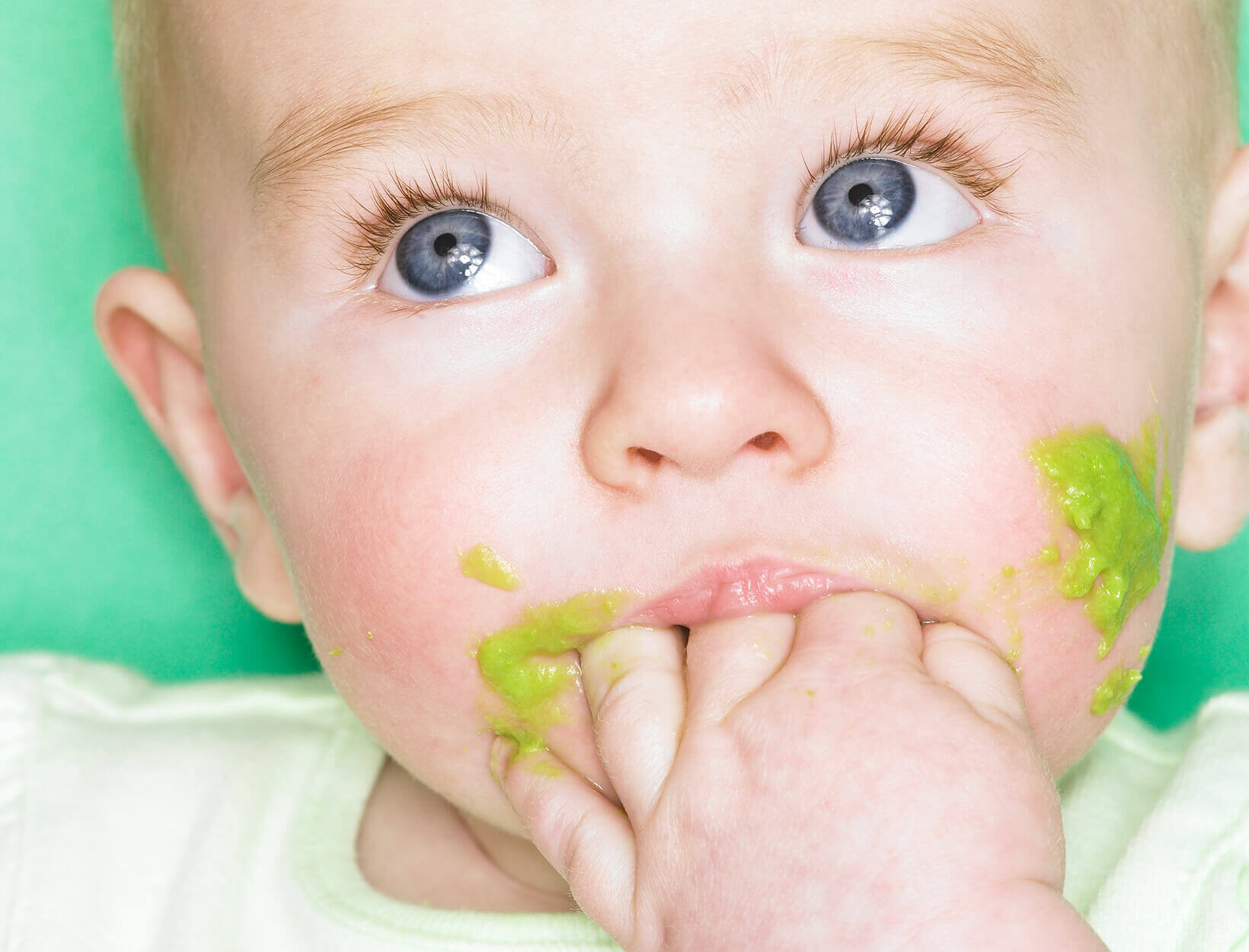 Baby's First Superfoods—and How to Prep Them
The number of babies around goop HQ these days means we're fielding lots of bewildered-new-parent questions about baby food. It's a world that's so full of strong opinions and contradictory information that it can turn a should-be fun and exciting time for you and your little into a source of major stress instead: Do you start with rice cereal or bone broth? Are nut butters a great idea or something to be avoided at all costs? Only you and your pediatrician can answer these questions (in fact, we recommend checking with yours before feeding your baby any solid food), but to give new moms and dads a starting point, we put together a list of baby-friendly superfoods—plus essential goop-baby approved tools. And for those who don't plan on making food from scratch or just need a little backup, we also did a roundup of baby food brands that are doing it right (organic, non-GMO, no added ingredients, you know the drill…).
The goop Baby-Superfood Shopping List
Avocado
Why They're Great
Easy to digest and full of good fats (which help with brain and vision development) and essential vitamins (C, D, A, K, E, folate, B-6) and minerals (calcium, iron, zinc) that are all vital for developing babies.
How to Prep
For younger babies, blend raw avocado until smooth, adding a little water, formula, or breastmilk to get the right consistency if necessary. For 8+ month-old babies, simply cut avocado into ¼-inch dice.
Goes Well With
Blend with banana for a creamy mousse-like treat for baby or mix into any fruit or veggie purée.
Food for Thought
Avocado allergies are rare, but often linked to latex and banana allergies.
Lentils
Why They're Great
Easy-to-eat texture, a great source of protein, fiber, iron and B vitamins.
How to Prep
Boil lentils in water until very tender, then drain off any extra liquid. If you're using red lentils, they will be mushy enough to serve as is, otherwise, mash or blend cooked lentils for younger babies, or serve larger lentils (such as puy) to older babies as a finger food.
Goes Well With
Since lentils are full of protein, we love mixing them with veggie purées to provide a complete meal. To add a little extra flavor, try mixing in a little fresh ginger (use a microplane to grate it) or garam masala while they cook.
Food for Thought
If you're worried about gas and bloating, try soaking lentils overnight before cooking them.
Chia Seeds
Why They're Great
Unprocessed whole grain full of protein, calcium (more than milk!), iron, omega 3's, fiber, and antioxidants.
How to Prep
Chia seeds require no cooking, so simply add 1 or 2 tablespoons to steamed veggies before puréeing (great for thickening loose purées like butternut squash), add to smoothies, or mix ¼ cup chia seeds with ¾ cup water or nut milk (check with your doctor first and skip if you have a family history of nut allergies) to make a simple chia pudding.
Goes Well With
Since they don't have much flavor, you can add chia seeds to any fruit or veggie purée to give it extra nutrients and a slightly thicker texture. Also, try flavoring plain chia pudding with a little cinnamon, or mix in a fruit purée to add sweetness.
Food for Thought
Although chia seeds usually help keep people regular, there are some reports of bloating, gas and/or constipation. If your baby experiences these symptoms, cut back to see if the symptoms go away. Also, NEVER feed your baby dry chia seeds, as they swell and absorb any liquid they come into contact with.
Sweet Potatoes
Why They're Great
High in vitamins A, B6, and E, beta-carotene, calcium, folate, and potassium, sweet potatoes make a great first food for babies.
How to Prep
Roast whole in the oven at 425°F for about 1 hour, then scoop out the flesh or peel, cut into cubes, steam and purée.
Goes Well With
Great served on its own or mixed with any fruit or veggie purées. Or mix puréed sweet potatoes with a little coconut oil and cinnamon for a sweet treat.
Blueberries
Why They're Great
Full of antioxidants, vitamins C, A, K (great for bone health), E and B, zinc, potassium, polyphenols and fiber (which help support a healthy heart), blueberries are also naturally sweet and easy (for older babies) to chew.
How to Prep
For younger babies, simply blend raw or lightly steamed blueberries with a little water, breast milk, or formula. For older babies (8+ months) cut whole blueberries into halves or quarters and offer as finger food.
Goes Well With
Add blueberry purée to plain yogurt to sweeten naturally, mix with avocado and banana for a healthy breakfast bowl, or serve plain as dessert.
Food for Thought
Blueberry poop can be very dark (almost black sometimes) and occasionally smells faintly of blueberries.
Salmon
Why They're Great
Full of protein and omega 3 fatty acids, which help support healthy brain and eye development and also minimize skin inflammation such as eczema. It's also much lower in mercury than some other omega-rich fish such as tuna.
How to Prep
Roast a whole skinless filet or steam 1-inch pieces of skinless salmon until cooked all the way through. Check for bones (major choking hazard) before blending with a little water, formula, or breastmilk for younger babies, or flaking into small bite-sized pieces for older babies.
Goes Well With
Mix salmon with any veggie purées or steamed lentils, (a great mix is salmon, lentils, and sweet potatoes) or stir into a yogurt/avocado purée for a protein-packed breakfast.
Food for Thought
Although shellfish allergies are somewhat common, very few babies are allergic to salmon.
Chicken
Why They're Great
An excellent source of lean protein, calcium, iron, magnesium, phosphorous, and zinc.
How to Prep
Poach or bake chicken breasts until cooked all the way through (165°F), then blend with a little water, formula, or breastmilk for younger babies or cut into ¼-inch pieces for older babies.
Goes Well With
Add seasonings like fresh herbs, sliced onion, and other vegetable trimmings to the poaching liquid to give more flavor. Blended chicken mixes well with any vegetable purée, but broccoli and carrot are particularly nice.
Food for Thought
For older babies, we also like to make mini chicken meatballs with ground dark meat, grated carrot and/or zucchini and a little five spice powder. Bake off a big batch and cut into bite-size pieces.
Peas
Why They're Great
Easy to eat and naturally sweet, peas are also full of protein, calcium, vitamins A and C, and iron.
How to Prep
Steam fresh peas until very tender, then purée with a little water, formula or breast milk for younger babies or feed whole as finger food to older babies. We use a lot of organic frozen peas because they're already shelled and only need to be thawed before blending or serving whole.
Goes Well With
Try mixing with carrot and sweet potato purées for a sweet veggie combo your baby will love.
Food for Thought
Peas (like all the "p" foods including pears, prunes, and peaches) should help keep your little one regular.
Whole-Milk Yogurt
Why They're Great
Full of calcium, protein, and vitamins, yogurt is also usually easily digestible because of its culturing process, which breaks down lactose.
How to Prep
Buy an organic, unsweetened, whole milk yogurt.
Goes Well With
Fold in any fruit purée (homemade applesauce and cinnamon is a favorite), or mix with lentils and veggie purée.
Food for Thought
Avoid any low fat and/or flavored yogurts.
Egg Yolks
Why They're Great
A nutritional powerhouse, egg yolk is not only easy to digest, but also a great source of natural fats and protein, rich in choline, good cholesterol (which is crucial for brain development), iron, vitamin B12, zinc, folate, and fat-soluble vitamins like A, D, E and K.
How to Prep
Hard boil, then separate the whites (which are more allergenic), and crumble or grate the yolk into anything and everything.
Goes Well With
Great mixed with yogurt and avocado or crumbled into any veggie purée.
Food for Thought
Be sure to buy organic, pasture-raised eggs whenever possible.
The Essential Tools
High Chairs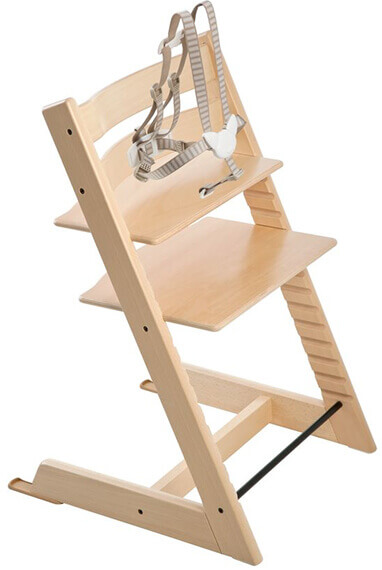 STOKKE
Tripp Trapp® Chair
Stokke, $249
This ubiquitous Scandinavian high chair has been around since 1972 and is still one of the best-selling models on the market. Super sleek and super functional (It's designed to work from infancyand well into toddlerhood and beyond) this chair is a worthwhile investment.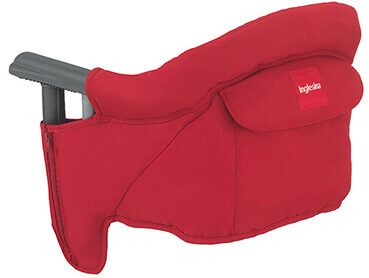 INGLESINA
FAST TABLE CHAIR
Inglesina, $69
An absolute essential, bring this portable high chair to restaurants, dinner parties, or clip it to your counter so your baby can hang with you during dinner prep.
OXO TOT
SPROUT CHAIR
OXO, $249.99
Our head of content swears by this classic high chair—it's both comfy and durable; plus you can buy replacement foam pads if and when baby #2 comes along.
Bibs
Although the charming cloth bibs might seem appealing at first, you'll realize you need one of these when both your high chair and baby are covered in food. All BPA-free, here are three great heavy-duty bib options.
Bowls and Spoons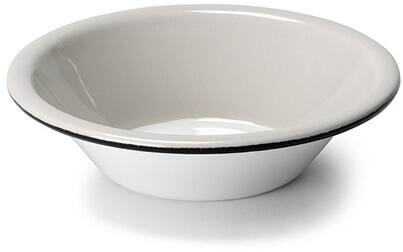 Variopinte Enamelware
SMALL PAINTED ENAMEL BOWL
goop, $14
These adorable painted enamel bowls are the perfect size for baby portions of anything from veggie purée to yogurt to cut up blueberries. Plus they're essentially indestructible, which comes in handy once your little one gets to the throwing phase—trust us.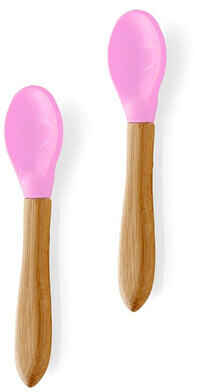 avanchy Bamboo Feeding Spoons
Amazon, $10.99
Chic and functional, these colorful spoons are made from biodegradable bamboo and BPA-free silicone.
Baby-Food Makers
Sure, you can go old-school steaming foods in a pot and blitzing in a blender or food processor, but these appliances, which steam and blend, make life so much easier.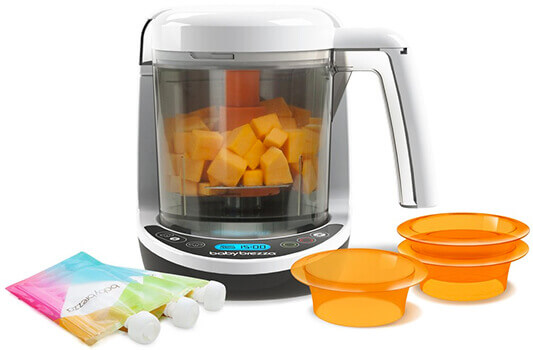 BABY BREZZA
ONE STEP BABY FOOD MAKER COMPLETE
Baby Brezza, $129.99
Incredibly user-friendly thanks to a one-step, one-bowl prep process (it's a joy to clean, too: just two parts and that's it). This one also comes with funnels and food pouches, which are essentially the refillable answer to those slurp-and-dump squeeze pouches you buy in the store.
Baby Food (and Delivery Services) We Love