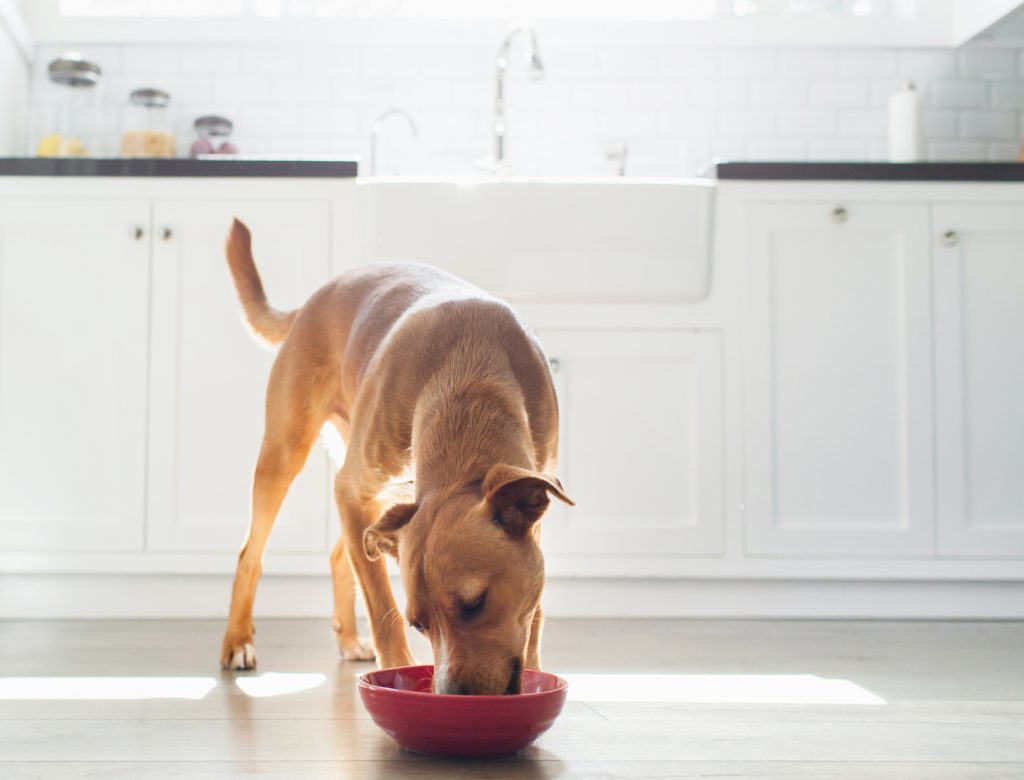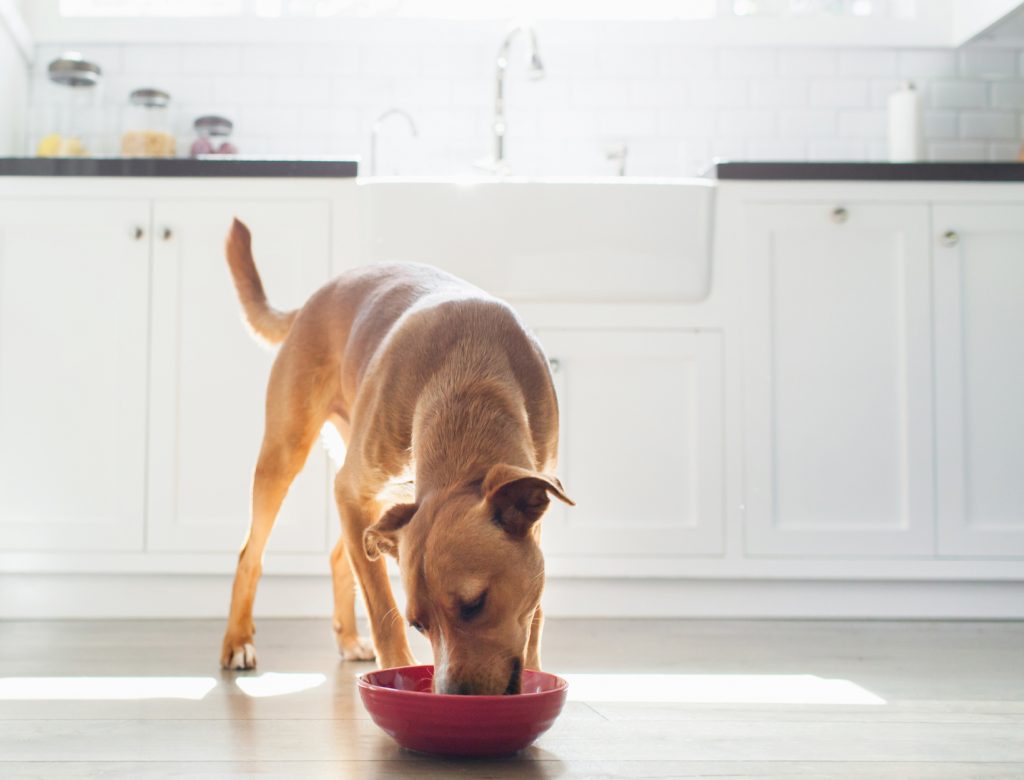 A Veterinarian's Guide to the Healthiest Pet Foods
In partnership with our friends at


If our pets could talk, or even roll their eyes, feeding them would be easier. Do you like it cooked or raw? Juicy or crunchy? And does that smell really not bother you?
But they can't. So we have Susan Wynn. A veterinarian specializing in nutrition and integrative medicine, Wynn helps owners choose foods for their pets that are rich in the necessary meats, vegetables, carbohydrates, fats, and vitamins. A proponent of diets that are minimally processed (i.e., raw, dehydrated, or lightly cooked), Wynn disabuses people of common misconceptions of pet diets, like the one about all raw food being healthier. "People generally understand that raw foods retain more nutrients than processed foods, but they also tend to believe that this is all you need," she says. "They think that by giving your dog some raw beef and yogurt one day and then raw chicken and sweet potato the next, the diet will be balanced over time. This is absolutely not true."
So we asked Wynn to help us help us parse the pet food aisle. And guess what. Choosing the best foods for our pets goes far beyond reading the label.
A Q&A with Susan Wynn, DVM, DACVN
Q
How do you determine good-quality pet food?
A
As a nutritionist, what I look for first is the reputation of the pet food company and how stringent their quality control is. I research to see whether the company has a nutritionist (Ph.D. or DACVN) and knowledgeable customer service reps on staff. I also research where the food is formulated (i.e., at a reputable lab or factory) and where they source their raw ingredients. It's important to see if the company sources ingredients that are free of toxins and pathogens. It's beneficial to ask them to provide a complete nutrient profile—and to ask how often they do these nutrient analyses to ensure diet consistency. Do they conduct scientific research related to their nutrition products? There are many small start-up raw pet food companies that don't provide a balanced product, monitor their finished products for pathogens, or take other precautions. It's important to vet the companies and know they're legitimate.
Now let's talk about the label. Many consumers want to assess quality from the ingredient listing, but for me, that is the least reliable measure. This is because of the many things the label cannot tell you, including the ingredients that are NOT on the label (such as preservatives or traces of other products picked up from the manufacturing equipment). There should be a nutritional adequacy statement (also called the AAFCO statement) that tells you whether the diet is nutritionally adequate for your pet and its life stage. Next, I like to see whole, real ingredients that anyone could recognize—meats or organs (sometimes called by-products), vegetables and fruits, complex carbohydrates—in the first two to three lines of the ingredient listing. I do not like to see fruits and vegetables following the vitamins and minerals. That means that hardly any fruits and vegetables are actually contained in the product.
Finally, I recommend opting for foods that are the minimally processed, meaning they're either raw, dehydrated, or lightly cooked. High-quality ingredients are a great start, but if the ingredients are canned or extruded, they lose important nutrients. Manufacturers of canned and dry foods do replace essential nutrients to account for this loss, however there are nonessential nutrients, like phytonutrients, that are not replaced, and these can have some health benefits as well. I personally go for frozen raw, frozen lightly cooked, or dehydrated products when possible, as long as they are complete and balanced. And for raw foods, I make sure the company utilizes high-pressure processing, a water-based technology that kills bacteria and other pathogens without affecting the essential nutrients of the food.
To some extent, you do get what you pay for, but it's more complicated than that. I would rather have someone feed their pet cheap complete and balanced food, if this is all they are capable of providing, rather than an expensive, raw food that is unbalanced. A lot depends on what the pet owner can provide as well as what the pet is willing to eat.
---
Q
How do we know whether a type of food is balanced and fits our pet's needs?
A
First, look at your pet's health. If there are skin problems, it's time to change diets (and often completely change the type of diet, since many pets improve so dramatically when given fresh diets). Gastrointestinal and urinary tract problems can also be really responsive to diet changes. Essentially, almost any variation from normal that is chronic or prolonged should prompt an owner to think about food. An unidentified author once said that food is the most insidious of poisons or the most miraculous of cures.
Another thing to consider is whether your pet maintains their ideal body weight while eating a reasonable amount of the food for their size and age. Some diets that contain a great deal of fiber might lead to weight loss (requiring increased food daily), and some diets that are high in fat will lead to weight gain, necessitating a reduction in the amount fed.
---
Q
Can you talk about raw food? What types of dogs benefit most from a raw food diet?
A
In order to truly be raw and retain all nutrients, the ingredients must not be cooked or come in contact with heat.
It is unknown whether there are particular breeds of dogs that do better on raw, but I don't think we have enough research-based information or experience to know which ones they are, and besides, that would not help us predict whether a mixed breed would do better on raw or not. It's worth trying minimally processed food on most dogs, especially those with a chronic medical condition. That's how most staunch believers in raw got that way: They saw such dramatic improvements in otherwise untreatable conditions. As for healthy pets, minimally processed food is likely the best and healthiest option due to the retention of fragile nutrients. There are a few conditions for which raw diets are a bad idea, such as hyperlipidemia and pancreatitis.
---
Q
What type of raw food do you recommend?
A
I recommend Instinct. It started out as a raw brand and has continued to develop foods that incorporate only minimally processed raw nutrition. The company incorporates high-pressure processing, the same technology used to keep your cold-pressed juice safe. Not all brands playing in the raw space use HPP, so it's important to be aware of the brands that do as feeding raw should be safe for both pets and pet owners.
---
Q
What are some common nutritional challenges of cooked pet food?
A
Nutritional challenges of cooked foods include:
Loss of fragile essential nutrients, like B vitamins and some amino acids
Loss of fragile nonessential nutrients contained in whole foods (such as phytonutrients). This results in a less biochemically complex product.
Loss of antioxidant capacity
Introduction of glycated end products, which in people have been suggested to cause cancer
---
Q
What are some common misconceptions about pet food?
A
One misconception is that processing (i.e., extruding dry diets or cooking canned diets) kills enzymes in the food that are important to digestion. No—the enzymes contained in the food are irrelevant to digestion. But what is often destroyed by processing is a broad range of nutrients (probably a lot more than just those supposed enzymes) that provide essential functions, aid antioxidant activity, and may help to prevent some chronic diseases. Raw or lightly processed (i.e., dehydrated or freeze-dried) foods retain more of these fragile nutrients.
Other misconceptions:
Dogs are genetically identical to wolves and need to eat like wolves. Not true. (There are some dogs that do better on foods that are formulated with less meat and fat, such as the Nature's Variety Prairie line or raw foods with a lower proportion of meat and higher proportion of vegetables.)
Chicken allergies are common in dogs. (I'm hearing recently that some pet stores are telling people that.) This is not common. Chicken is a common ingredient, and if the rare pet develops an actual chicken allergy (I find this to be more common in cats), then yes, chicken should be avoided. What's happening more often is that people who own dogs with skin problems change from a chicken-containing to a non-chicken-containing diet and note improvements. It's only because the protein was changed or the nutrient profile was changed. It's not because the pet has a chicken allergy. For dogs and cats with the more common environmental allergies, I do recommend changing proteins, and many pet foods offer the capacity to change up your proteins as you rotate through different varieties within the brand.
---
The views expressed in this article intend to highlight alternative studies. They are the views of the expert and do not necessarily represent the views of goop. This article is for informational purposes only, even if and to the extent that it features the advice of physicians and medical practitioners. This article is not, nor is it intended to be, a substitute for professional medical advice, diagnosis, or treatment and should never be relied upon for specific medical advice.