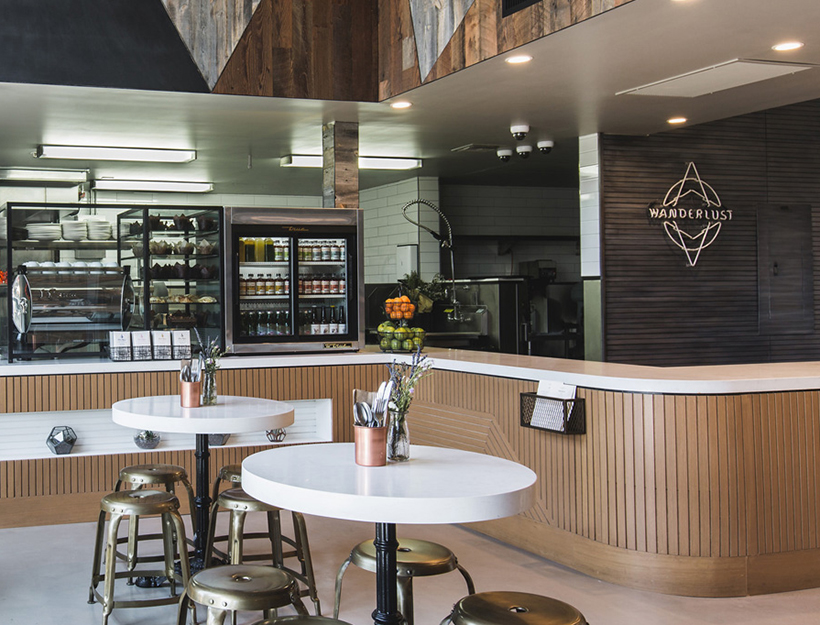 Wanderlust Goes Brick & Mortar
For more than 10 years, the Wanderlust Festival has brought together teachers, meditators, musicians, and other artists for yoga and meditation outside of Lake Tahoe and in other dreamy mountain locations. This summer, they opened their very first brick and mortar location in Hollywood, and with their ambitious lineup of yoga classes, rigorous teacher training, countless workshops and events, and beautiful café, it's turning out to be a far cry from your standard one-room yoga studio.
Housed in an airy, modern-feeling building on Highland—thankfully there's a generous parking lot attached—classes start at 7am in the beautiful, mirror-free wood-lined rooms. Yogi guru Chad Dennis selected the stellar lineup of teachers; while everyone has a unique style, students can expect a heavy focus on alignment and creative sequencing across all classes. During meal times, members congregate in the Seamus Mullen-helmed café, which is open for breakfast, lunch, and dinner, and features a healing menu packed with smoothies, salads, and perfectly brewed TOMS coffee. In the evenings, the studio hosts a packed schedule workshops and lectures on healing, meditation, and more lighthearted topics like jewelry-making and tarot reading.