A 30-Minute Meditation to Play on a Walk or Hike
Created with Merrell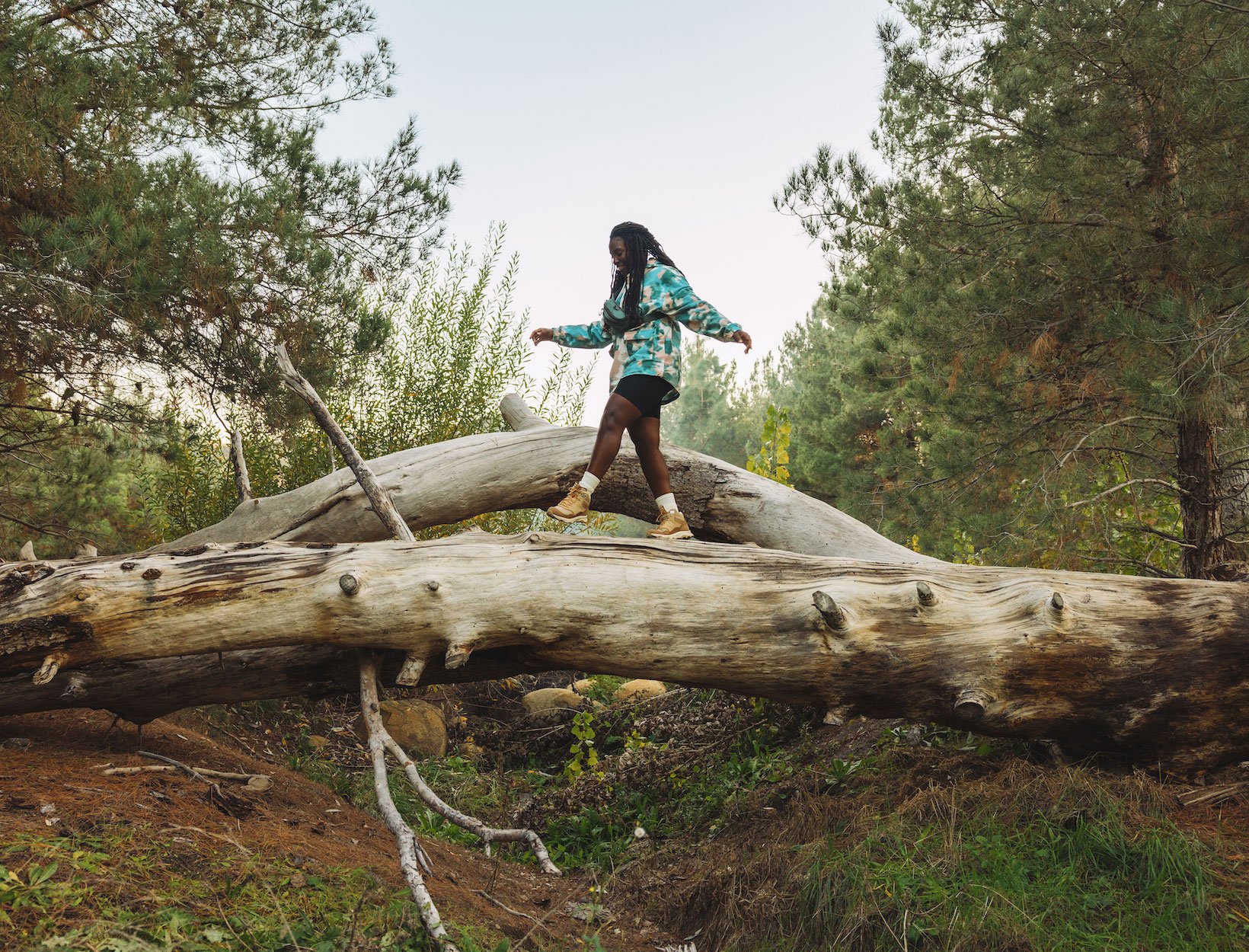 Photo courtesy of Merrell
For filmmaker, coach, and yoga teacher Mel Mah, practicing mindfulness isn't just about meditation and yoga. It's about getting outside, too. "One of my teachers says that yoga is the process of uncovering layers that are preventing us from seeing what's already there," Mah says. She's picked up on similar lessons hiking out in Topanga, in her backyard, or at the beach: "Nature's not being controlled; it's not being manipulated or curated. It just is."
Developing that level of connection with nature is a matter of getting out in it—however often you can, for however long. That is, you don't need to plan a big camping trip to reap the wellness benefits of the outdoors. Mah emphasizes that even a short time outside makes a big difference when you do it every day: "We have to move away from that all-or-nothing mindset and give ourselves those small pockets of time to say okay, even just five minutes in nature can be healing."
In the spirit of connecting with ourselves and the natural world around us, Mah created a guided mindfulness practice meant for the outdoors. You can take it with you to the beach or on a hike, if you'd like, or settle down with it in a park or backyard. (Of course, if you're out in the wild, bring a buddy and be mindful of your surroundings.) Press play to get grounded.
Choosing the Right Gear
In your bag: clean bug repellent, mineral sunscreen, and plenty of water. On your feet: A pair of sturdy shoes that can handle whatever terrain you hit on your journey. Merrell makes gold-standard hiking boots—these four models are comfortable, supportive, and cute, too.